Hello Spring!!!
Hi! Friends,

Spring is here. Everything feels more alive. I bet you, just like me, can't wait to get outside.

During the pandemic, I learned that even I am at home most of the time moving around is super important to your health.

I used to get out of the office to walk outside before the lock down. But being inside most of the time this past year, I walk on the treadmill for 15 minutes a day. It's not a lot. But it is better than nothing. So, with the warm weather coming, take the advantage to have more fresh air.




Your Exclusive Page Password
Please note that I have added a password to protect the exclusive page for you.

Password: (You should have received it in your welcome email. If not, please email me with your email address that you used for signing up our newsletter. Thank you!)

Your Exclusive Page Link




Tip/Idea
Keep Hydrated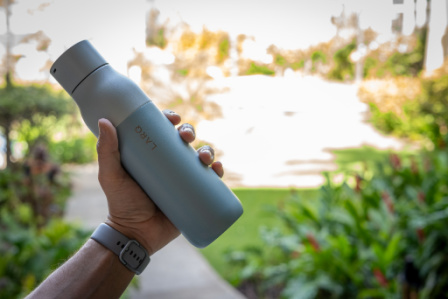 When you have any outdoor activities, such as hiking, always bring a small lunch bag with you. I have been doing it since I had my kid. It comes in handy.

Inside the lunch bag, I always have at least 2 bottles of water and several small packages of snack. It saves you from stopping somewhere to pay for crazy price for a bag of chips. Plus, keeping hydrated is one of the most important things if your activity lasts longer than expected.




Fun Culture
Ching Ming Festival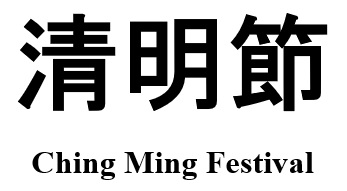 Let's check out the pronounciation of those Chinese words first. (The order from left to right)

The first word is called "Ching" in Cantonese or "Qing" in Mandarin. It means clear or clean up. The word in the middle is pronounced as "Ming" in both Cantonese and Mandarin. It means bright or clear. The last one is pronounced as "jit" in Cantonese and "jie" in Mandarin. It means "festival".

Going to picnic or activities similar to this kind was rare in the Chinese culture. But every year, there have been at least 2 times the Chinese would be out and about. They are in the 3rd and the 9th month on the lunar calendar.

There are different reasons why they did that. The Ching Ming Festival mentioned above happens in the 3rd month which is also a first outing during the year in the Chinese culture.

It's like spring cleaning. The Chinese would go to pay respect to their ancestors and those who passed away. At the same time, they would spend some time to clean up around their tombstones.




Featuring Recipe
Tomato Spring Mix Pasta
This pasta recipe is filling with fresh ingredients and a light dressing. This pasta recipe is filling with fresh ingredients and a light dressing. It is super refreshing. Perfect for a go-to meal. Is family union coming up? This is THE dish you should serve.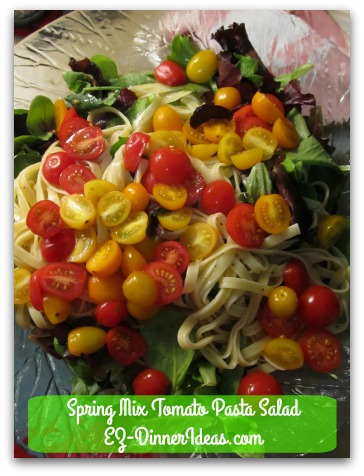 Product I Recommend
The Best Freezer Pak
Bringing a lunch bag with you means a good freezer pak should be included as well. I tried out all different brands. So far, this brand works the best. Buy It Now




Be Safe and Healthy
As some places start to open up and it feels like spring is everywhere.

Deuteronomy 11:14 "Then I will send rain on your land in its season, both autumn and spring rains, so that you may gather in your grain, new wine and olive oil."




Your Support
This website is my labor of love. That's why everything is FREE. But I do have expenses, in addition of my time, to keep it going.

If you make any purchase in Amazon.com, I encourage you to click on any link on this website. Even buying a Harry Potter book, it will give me a small percentage of commission, but does NOT cost you anything.

You can also click on a "PayPal" button on the site or the link here in this newsletter to make a small donation.
Make A Donation

Any little thing you do will help this website tremendously. Thank you very much.




Spread The Words
If you think this website helps you, please spread the words to the people you care, you love and you know.

Thank you very much for your continued support.

Until next month,
Janny

Contact Me
Facebook page
Pinterest
YouTube