Spice Up Your Food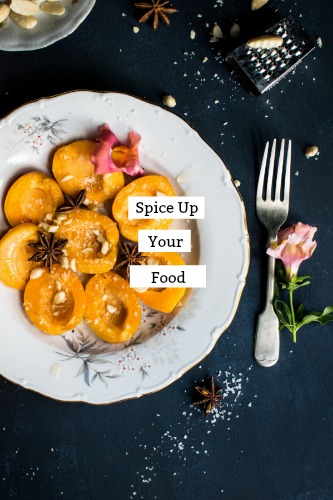 Hi! Guys,

It is time of the year that weather starts changing. In upstate NY, it rains a lot and chilly. But the fall colors are gorgeous everywhere.

We are very fortunate nowadays that spices are super affordable. It is not only great for food, but also keep us warm.

That's right! We are going to talk about spices this time. Spice up your food. Spice up your marriage. Most of all, think of many different ways to spice up your life.




Your Exclusive Page Password
Please note that I have added a password to protect the exclusive page for you.

Password: (You should have received it in your welcome email. If not, please email me with your email address that you used for signing up our newsletter. Thank you!)

Your Exclusive Page Link




Tip/Idea
Storing Spices
I bet you started to use more spices in your cooking when fall rolls in. So do I. Here is a tip that my mom taught me and I made a little twist due to different environment and circumstances.

Mom always tells me if I want the spices have a longer shelf life, put them into the fridge.

After coming into the States, I found that you can buy many different spices and use them for all occasions. It's almost impossible to store your spices in the fridge. After so many trials, I found that the best way is to keep it in the cool storage area without exposing to any light, especially direct sunglight.

So, if you have a spice drawer in your kitchen, that would be the perfect place. Otherwise, store them on the shelves inside your kitchen cabinet like I do.




Fun Culture
Five Spice Powder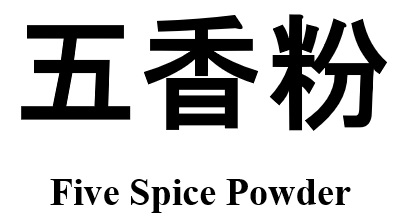 Cantonese pronounces as "Ng Heung Fan" and the Mandarin pronounces as "wǔxiāngfěn". The first letter "Ng" or "Wu" means "five". The middle Chinese word, "Heung" or "Xiang", means "Spice" or "Smell". The last word on the right, "Fan" or "Fen", means "powder" and sometimes it refers to any kind of white noodles, such as rick sticks.

The most common 5 ingredients are star anise, cloves, Chinese cinnamon, Sichuan pepper and fennel seeds.

One of the most popular ways to use 5 spice powder in Chinese cuisine is to mix it with salt and serve along for dipping. I can tell you that this is very addicting.




Featuring Recipe
Five Spice Beef Broccoli and Rice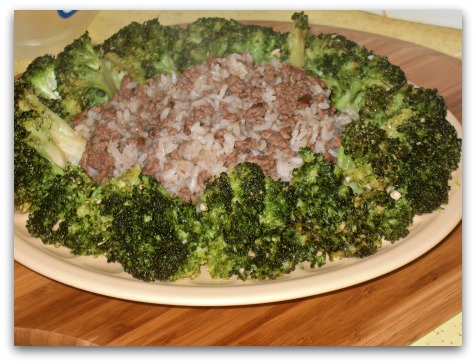 Chinese mostly use 5 spice powder in poultry. You certainly can replace ground beef with ground chicken in this recipe. But I got to tell you that the best part is the broccoli. The flavor is unbelievably great. Try it and let me know your thoughts. Get Recipe




Product I Recommend
Stock Up The Spices
There are many different spice racks out there. They have expandable shelves which can mount on the wall or inside the cabinet door. I recommend to store spices away from any directly sunlight. So, always look for one where it can help you to stack up bottles of spices inside a cabinet. Buy It Now




Be Safe and Healthy
Although some states and countries opened up, plenty of them are still shut down. But there is always hope.

I want to end this month's newsletter with this Biblical quote from Galatians 6:9 ESV "And let us not grow weary of doing good, for in due season we will reap, if we do not give up." Stay Healthy!




Your Support
This website is my labor of love. That's why everything is FREE. But I do have expenses, in addition of my time, to keep it going.

If you make any purchase in Amazon.com, I encourage you to click on any link on this website. Even buying a Harry Potter book, it will give me a small percentage of commission, but does NOT cost you anything.

You can also click on a "PayPal" button on the site or the link here in this newsletter to make a small donation.
Make A Donation

Any little thing you do will help this website tremendously. Thank you very much.




Spread The Words
If you think this website helps you, please spread the words to the people you care, you love and you know.

Thank you very much for your continuous support.

Until next month,
Janny

Contact Me
Facebook page
Pinterest
YouTube