Stay Healthy in Back to School Season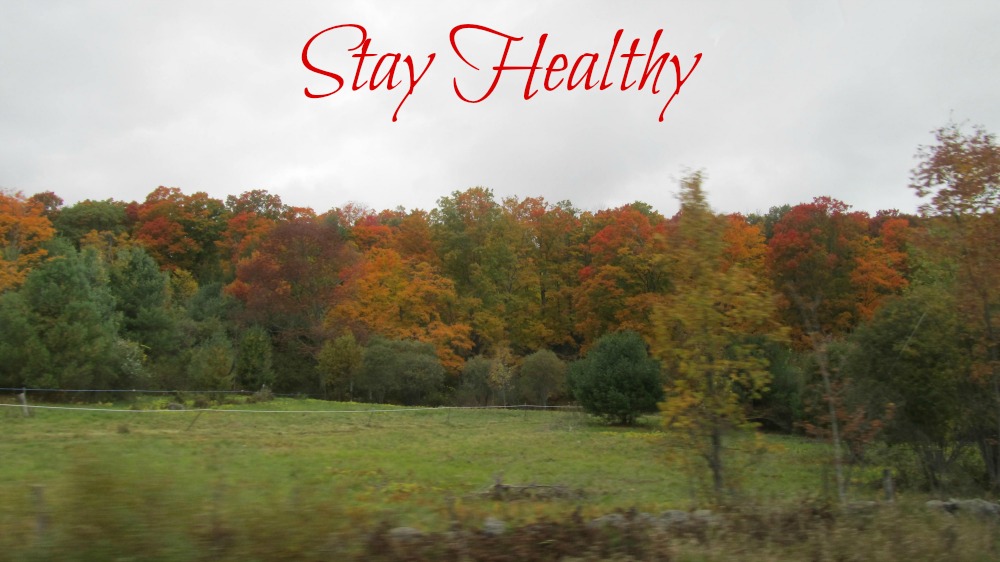 Hi! Guys,

Summer is almost over. Some children have already started school. For some parents, it is a time of relief if their children go back to school, but not to those taking online classes.

Many kids are excited, including mine, to see their friends again after so many months of trapping inside the house.

No matter what your situation is, I hope that you will enjoy this nice weather.




Your Exclusive Page Password
Please note that I have added a password to protect the exclusive page for you.

If you have not downloaded my "31 Back To School Recipes" ebook yet, it is time to do so.

Password: (You should have received it in your welcome email. If not, please email me with your email address that you used for signing up our newsletter. Thank you!)

Your Exclusive Page Link




Tip/Idea
Staying Healthy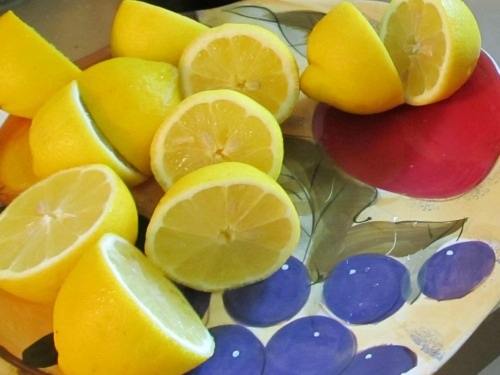 Who doesn't like fall? The weather is cool and comfortable. If you live in the north country, you can enjoy the beauty of the fall foliage.

However, it is also the peak time when many people get sick.

There are 2 natural and cheap ingredients you can stick with during this time to keep your immune system strong.

A slice of lemon or a pinch of ginger powder added in your drink would be good enough.




Fun Culture
What's Ginger in Chinese?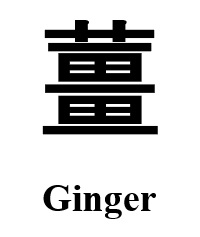 What you see here is the traditional Chinese writing of "Ginger". It is pronounced as "jiang" in Mandarin; "gaung" in Cantonese.

Chinese has a saying, "The older the ginger, the spicier it is." It is for describing some people being strategic or diplomatic.

Yes, Chinese literally put ginger in everything, such as stir-fry, soup and even dessert. Fresh ginger is even used for pain relief, too.

Here is one interesting story that I witnessed when I was a teenager. 2 of my younger sisters wanted to have ear piercings. Back then, it referred to having earrings. So, how did they get theirs done?

My parents took us to the real jewelry store, purchased a set of real gold earrings for each. The store keeper used 2 pieces of ginger, one on top and the other at the bottom of an earlobe, rubbing back and forth until the earlobe turned red. Keep the bottom piece of ginger in place as a cushion. Then, the earring went right in. Other than the angry red color after rubbing by 2 pieces of ginger so much, there was no pain; no blood. Repeat the same step with the other ear. (Please don't try this at home.)




Featuring Recipe
Vegetable Loaded Cajun Chicken Soup
Since our theme this month is about keeping our immune system strong, nothing is better than chicken soup. I love the traditional chicken soup which I don't mind to take some time to cook it. But if I am in a hurry, this Kale Chicken Soup will do. Get Recipe




Product I Recommend
One Pot for Everything
I love to have a big soup pot. Anything can hold 6 quart or more is great. The nice thing about Cast Iron Soup Pot is that, it can keep hot food warm for a long duration even it leaves the heat source. Plus, you can put the entire pot, lid and all, into an oven. It can be used in many different ways. Buy It Now




Be Safe and Healthy
Some schools do open for campus learning after so many months of shutdown.

I want to end this month's newsletter with this Biblical quote from 3 John 1:2, "Beloved, I pray that all may go well with you and that you may be in good health, as it goes well with your soul." Stay Healthy!




Your Support
This website is my labor of love. That's why everything is FREE. But I do have expenses, in addition of my time, to keep it going.

If you make any purchase in Amazon.com, I encourage you to click on any link on this website. Even buying a Harry Potter book, it will give me a small percentage of commission, but does NOT cost you anything.

You can also click on a "PayPal" button on the site or the link here in this newsletter to make a small donation.
Make A Donation

Any little thing you do will help this website tremendously. Thank you very much.




Spread The Words
If you think this website helps you, please spread the words to the people you care, you love and you know.

Thank you very much for your continuous support.

Until next month,
Janny

Contact Me
Facebook page
Pinterest
YouTube