Best Mashed Potatoes for Holiday Season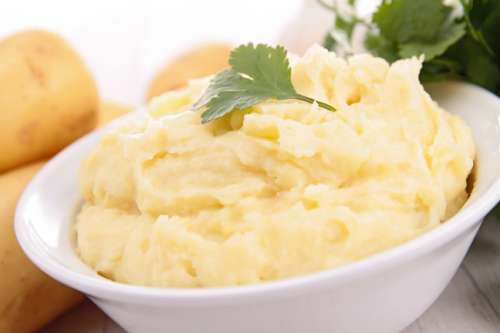 Hi! Friends,

Tips of cooking Turkey have been in our newsletter in past 2 years. So, I thought that we could cover one of the most popular side dishes in Thanksgiving and Christmas dinners. If you can guess what is it? Yep, mashed potatoes.

It may be too early. But I don't want to miss the opportunity to wish You and Your Family Happy Thanksgiving!




Your Exclusive Page Password
Please note that I have added a password to protect the exclusive page for you.

Password: (You should have received it in your welcome email. If not, please email me with your email address that you used for signing up our newsletter. Thank you!)

REMEMBER: There is a NEW subscriber exclusive session where you can learn more Chinese fun facts. If you love history or do business with China, you will find this info fun and helpful.

Your Exclusive Page Link




Tip/Idea
Mashed Potatoes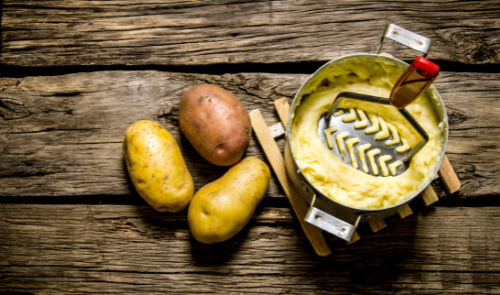 When it comes to this traditional side dish, I found that the best time to cook and serve is to be around the same time when you get your entree ready. Making ahead of time will be risking it to get gummy.

However, peeling and cutting the potatoes ahead of time is a great way to cut down your stress level. As soon as the cut potatoes got transferred to cold salted water, it will be fine. The salt is the key keeping the peeled potatoes from getting brown.




Fun Culture
Mashed Potatoes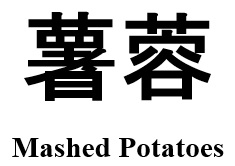 Cantonese - Su

Mandarin - Shu

In The Chinese culinary world, potatoes are usually cut into bite size and serve. Mashed potatoes is often served in restaurants instead of at home meals. (Click here for MORE Subscriber Exclusive Fun Culture related to this newsletter)




Featuring Recipe
Creamy Mashed Potatoes
I normally get this side dish completed about 15 minutes before dinner is served. So, I covered it with foil while it is still in its stainless steel mixing bowl and keep it warm in the oven.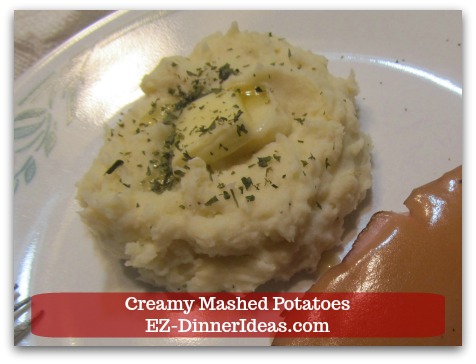 Product I Recommend
Hand Mixer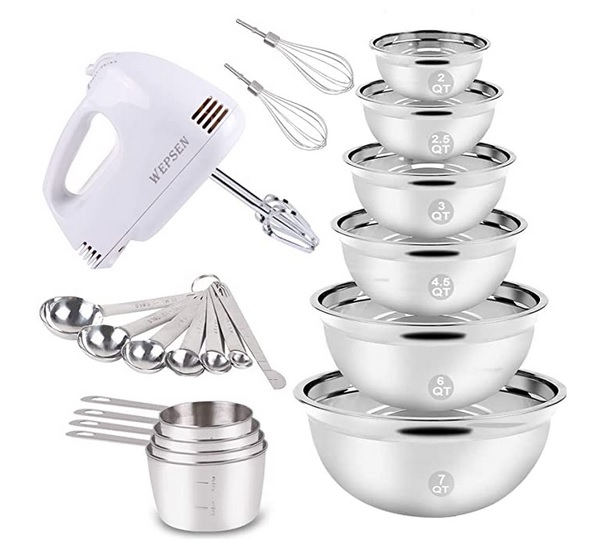 It may not be a few hundred dollar one. But a simple mixer likes this can get a lot of job done. Buy It Now




Be Safe and Healthy
Let's end this month's newsletter with this Bible verse.

James 1:17 - Every good gift and every perfect gift is from above, coming down from the Father of lights with whom there is no variation or shadow due to change.




Your Support
This website is my labor of love. That's why everything is FREE. But I do have expenses, in addition of my time, to keep it going.

If you make any purchase in Amazon.com, I encourage you to click on any link on this website. Even buying a Harry Potter book, it will give me a small percentage of commission, but does NOT cost you anything.

You can also click on a "PayPal" button on the site or the link here in this newsletter to make a small donation.
Make A Donation

Any little thing you do will help this website tremendously. Thank you very much.




Spread The Words
If you think this website helps you, please spread the words to the people you care, you love and you know.

Thank you very much for your continued support.

Until next month,
Janny

Contact Me
Facebook page
Pinterest
YouTube