Creamy Mashed Potatoes
A Classic Recipe
Back to Basic

Creamy mashed potatoes, a classic recipe shows you the steps of back to basic.  An awesome side dish that goes with any feast.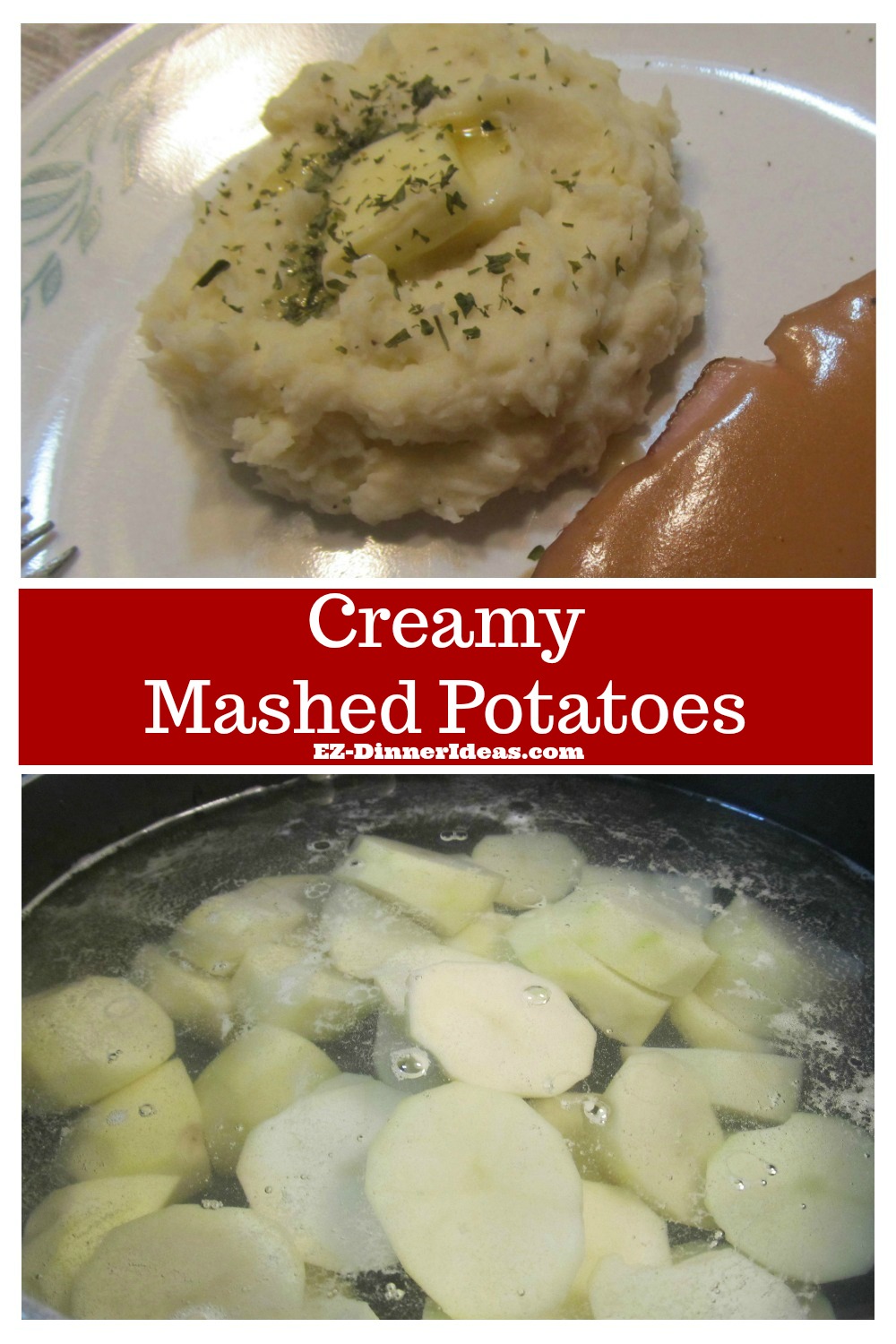 Total Time: 55 Minutes
Prep Time: 25 Minutes  
Active Cook Time: 30 Minutes  
Serving: 4-6


This is another hand-me-down recipe.

Different people have different preference when it comes to mashed potatoes in texture and taste. Some like with skin, chunky, garlicky, creamy or somewhere in between of the combination of what I just mentioned earlier.  My extended family likes to serve it creamy.
This mashed potatoes recipe is purposefully made to be plain so that it will pair with the baked ham recipe with cocktail juice gravy very well.

In fact, due to its simple flavor, it is very versatile to make some leftover dishes.

Start preparing this dish about 45-60 minutes before the completion of the baked ham recipe.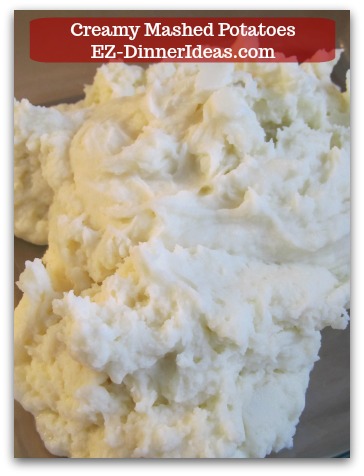 CHEF NOTES
To keep it warm until dinner is served, cover the bowl with aluminum foil and keep it in the warm oven.


Make It Garlicky
I personally love very garlicky mashed potatoes. Since we are making the creamy version, you need to put in minced garlic, instead of a whole clove, into the potatoes.

Why? It will guarantee that everything is mixed and blended well. Otherwise, you could have a chunk of garlic in a bite.  I don't think your guest or you would like that.

Creamy Mashed Potatoes Recipe and Instruction
Ingredients
4-5 lbs (1.8-2.2kg) Russet potatoes (peeled; cut into about 2" cubes)
4 tablespoons Butter + more
1/2 cup (4oz / 101g) Whole milk + more
Water (to cover the potatoes)
1 1/2 teaspoon Salt (divided)
Freshly Ground Black Pepper to taste

Put cut potatoes into a Dutch oven or soup pot covered with water.
Bring it to a boil and add 1 tsp salt.
Turn down the heat to medium low to simmer 10-15 minutes until the potatoes fall apart when the fork lightly touches them (this is more than fork tender. The potatoes is much tender that you don't need to mix it too much with the hand mixer).
Use a slotted spoon to transfer the potatoes to a mixing bowl (I don't recommend to use the colander because the potatoes are too tender at this stage).
Add 1/2 teaspoon salt, butter and milk on top of the potatoes.
Mix with hand mixer until it reaches to desired consistency; about a minute.
Add more butter and/or milk if necessary and adjust seasonings and serve.

Creamy Mashed Potatoes Steps with Photos
Potatoes are cooked until a fork lightly touches it and it falls apart right away. (It's more than just fork tender.)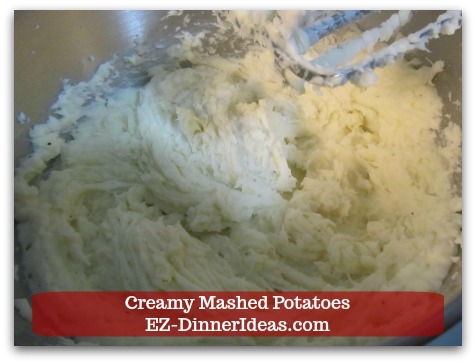 The balance of fat from the butter and the moisture from the milk will give this dish a very smooth texture.
---

Recipe Ingredients and Tools

---
Serve This With: 

---

You May Also Be Interested In:

---
Home > Easy Side Dish Recipes > Creamy Mashed Potatoes