Different Shapes, Sizes, Colors, Textures
That's Why You Can Have Many
Easy Dinner Ideas with These Pasta Recipes
There are a lot of pasta recipes here. Great thing about pasta is that it is very filling.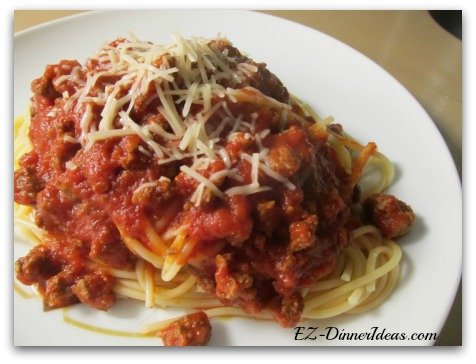 One Slow Cooker - Turn this Spaghetti with Meat Sauce into 2 Great Meals
Where I came from, rice and noodles are in our daily diet. If my mom cooked any pasta for a meal, we would be jumping with joy.

After moving here in the States, I am in a happy place. I even incorporate pasta into Asian recipes as substitutes. If you live so far away from your closest Asian store like I do, you came to the right place.

Through my mother, I learned an awesome method to cook pasta. It never fails. This method applies to almost all brands, such as Barilla, any store brand, except Rozoni. Once you learned this method (coming soon), you are on auto-pilot.

Before moving on to exploring the delicious recipes, I would like to talk about pasta varieties.

I am grateful that there are so many out there that it helps you and I having more fibre intake.  I am sure if you are watching your diet, last thing you want to do is to eat more carb. But it is very irresistible, right?

You can have some alternatives, like whole grain or whole wheat pasta. The texture and smell of these 2 kinds of pasta are very different from any typical pasta we always have.  If you had never tried either one of them, I would encourage you to try the Barilla brand to begin with.

But if you don't like that idea, I would highly recommend you to try any pasta with vegetables added.  Their texture and smell are no more different than any typical pasta.

Besides, they are so colorful that it enhances the presentation of your
family dinner.

Everybody loves to eat with their eyes, right?


Different healthy choices of pasta
There are also some exotic pasta that you can hardly find out there, except online. But we may cover that in the future.

Now, let's check out these fantastic pasta recipes.
One-Pot Pasta Dinner

Many pasta dinner recipes on EZ-DinnerIdeas.com can be done in one pot. 

Most of the time, I cook the pasta till al dente and drain, leave the pasta in the strainer, put the big sauce pot on the stove top and cook the rest of the ingredients.  Then, last step, combine everything with the pasta and serve.  Sounds too simple to be true?  Yes, it's that simple.

So, here is something for you to consider.  Do you want to get the dinner on the table that you can't even wait for another 10-15 minutes more?  Do you prefer to take your time to prepare other ingredients or do something else while you are waiting for the pasta and do less dishes later? 


By answering these 2 questions, it will help you to figure out if you want to do everything in one pot.

Using the right size of pot will make your one-pot pasta dinner pasta successful.  Too tall or too small of that pot just don't cut it.  Here are my picks of the sauce/soup pots for different stove tops.



Stainless 6-Quart Sauce Pot with Lid






Rachael Ray Nonstick 5-Quart Covered Oval Saute

Main Course (Entrée)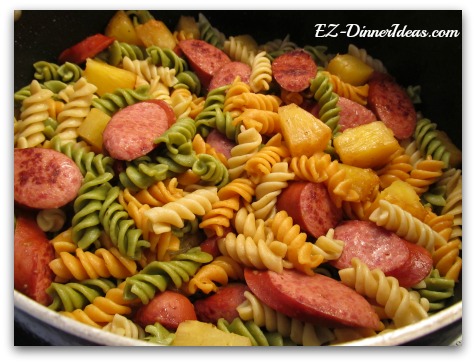 Pineapple Kielbasa Pasta
30-Minute Chili Cheese Dog Pasta Casserole

Chipotle Chicken Spinach Pasta
Everyday (ground chicken and sausage) Meatballs

Low Carb Keto Chinese Chicken Noodle Bowl

No-Butter Mississippi Roast Pasta

One-Pot Beef Taco Salsa Black Bean Spaghetti
One-Pot Cream of Mushroom Chicken Spaghetti
One-Pot Cream Of Mushroom Tuna Pasta

One-Pot Swedish Meatballs Fettuccine
Pineapple Kielbasa Spinach (Whole Wheat) Pasta

Recovery Room Spicy Buffalo Alfredo
Slow Cooker Buffalo Meatballs Pasta

Seafood Pasta Recipes

One-Pot Linguine with White Clam Sauce
One Pot Linguine with Red Clam Sauce

One-Pot Linguine with White Clam Sauce
Vegetarian Pasta Recipes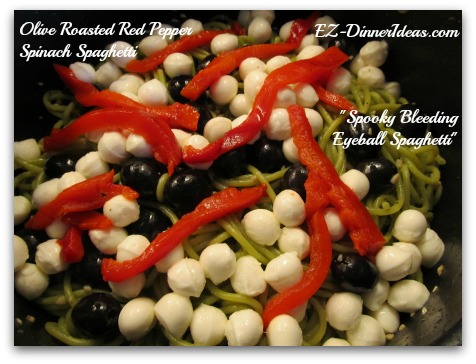 Olive Roasted Red Pepper Spinach Spaghetti (Spooky Bleeding Eyeball Spaghetti)
One-Pot Pantry Cream Of Mushroom Pasta
Easy Side Dish Recipes

Soup Recipes

Asian Recipes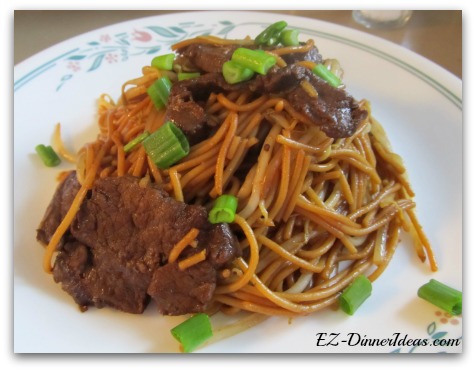 Hongkong Stir-fry Beef Spaghetti
Asian Pepper Onion Noodles (with Pork)
Chinese Inspired Anchovy Scallion Pasta

Hongkong Stir-fry Beef Spaghetti
Japanese Style Stir-Fry Spinach and Crab Noodles
Low Carb Keto Unstuffed Chinese Spring Roll

No Prep Stir-Fry Vegetable Noodles
Onion Bell Pepper Ham Spaghetti Stir-Fry
Spicy Peanut Chicken Broccoli Spaghetti Stir-Fry

Thank you very much for your visit.  Please check regularly for more update of this page.

Return from Pasta Recipes page to Easy Dinner Ideas Homepage