Pork Recipes
Happy Medium For
Red and White Meat Eaters
Pork recipes are very popular in my family.
In my opinion, pork is the happy medium for meat eaters. Why? Like my hubby and an uncle of mine don't like chicken (I know it's strange to hear somebody hate chicken), pork is like a tasty "white meat" to them.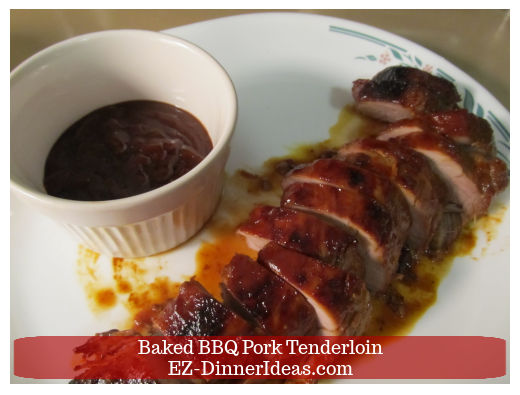 BBQ Pork Tenderloin
Several of my family members don't eat beef because of their religious belief, pork is the "red meat" in their eyes.

Pork definitely shares some similarities of both red and white meat.

Most of the time, it needs to marinate, especially the loin and the thicker cut of the meat. Just like white meat, cooking it long and slow will make the meat dry. However, cooking ribs is a totally different techniques.

Can't wait to share with you these wonderful and easy pork dinner recipes from my family and home town. Enjoy!
Main Course (Entrée)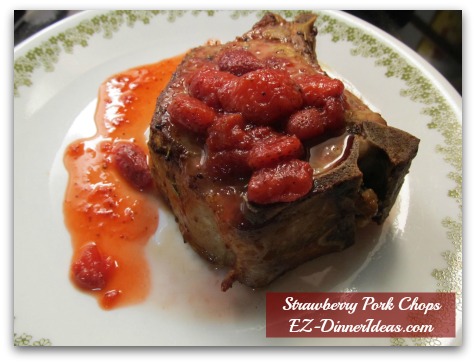 Strawberry Pork Chops
Award Winning Chinese Roast Pork Shoulder with Royal Sauce
Best Peppers and Sausage to Feed A Crowd

Chorizo Tomato Sauce Spaghetti Squash

Herb de Provence Brined Pork Chops

One-Pot Sausage Gravy Cauliflower Rice

One-Pot Sausage Raisins Wild Rice

Oven Roasted Pork Butt with Strawberry Pepper Sauce

Pork Roast with Asparagus and Chimichurri Sauce

Portuguese Crispy Pork Chop Sandwich
Rosemary Garlic Pork Tenderloin

Sausage Kale Recipe | Sauteed with Cranberries

Slow Cooker Kielbasa Cabbage Confetti

Slow Cooker Pork Butt Roast with Potatoes and Green Beans
Totally Foolproof Pulled Pork Barbecue Recipe

Asian Cooking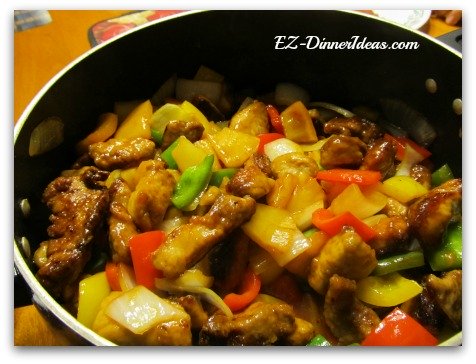 Sweet and Sour Pork
Asian Pepper Onion Noodles with Pork

Chinese Salt and Pepper Pork Ribs
Low Carb Keto Unstuffed Chinese Spring Roll

Ham Recipes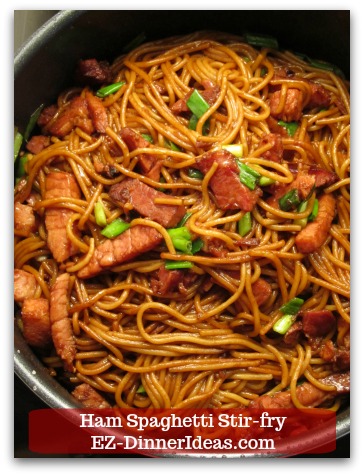 Ham Spaghetti Stir-Fry
Baked Ham with Fruit Cocktail Gravy
Ham Scrambled Eggs with Onion and Pepper

Thank you very much for your visit.  Please check regularly for more update of this page.

Home > Pork Recipes