Pork Chop Recipe

Salt and Pepper Pork Chops
A Tasty Homemade Dinner
Ready In A Snap
The easiest pork chop recipe you have ever come across.  It is quick and super tasty.  Using thinly sliced boneless pork chops, dinner will be ready in minutes.  You can pair it with any side dishes.  No other special spices, but just salt and pepper.  You will love this wonder on your dining table.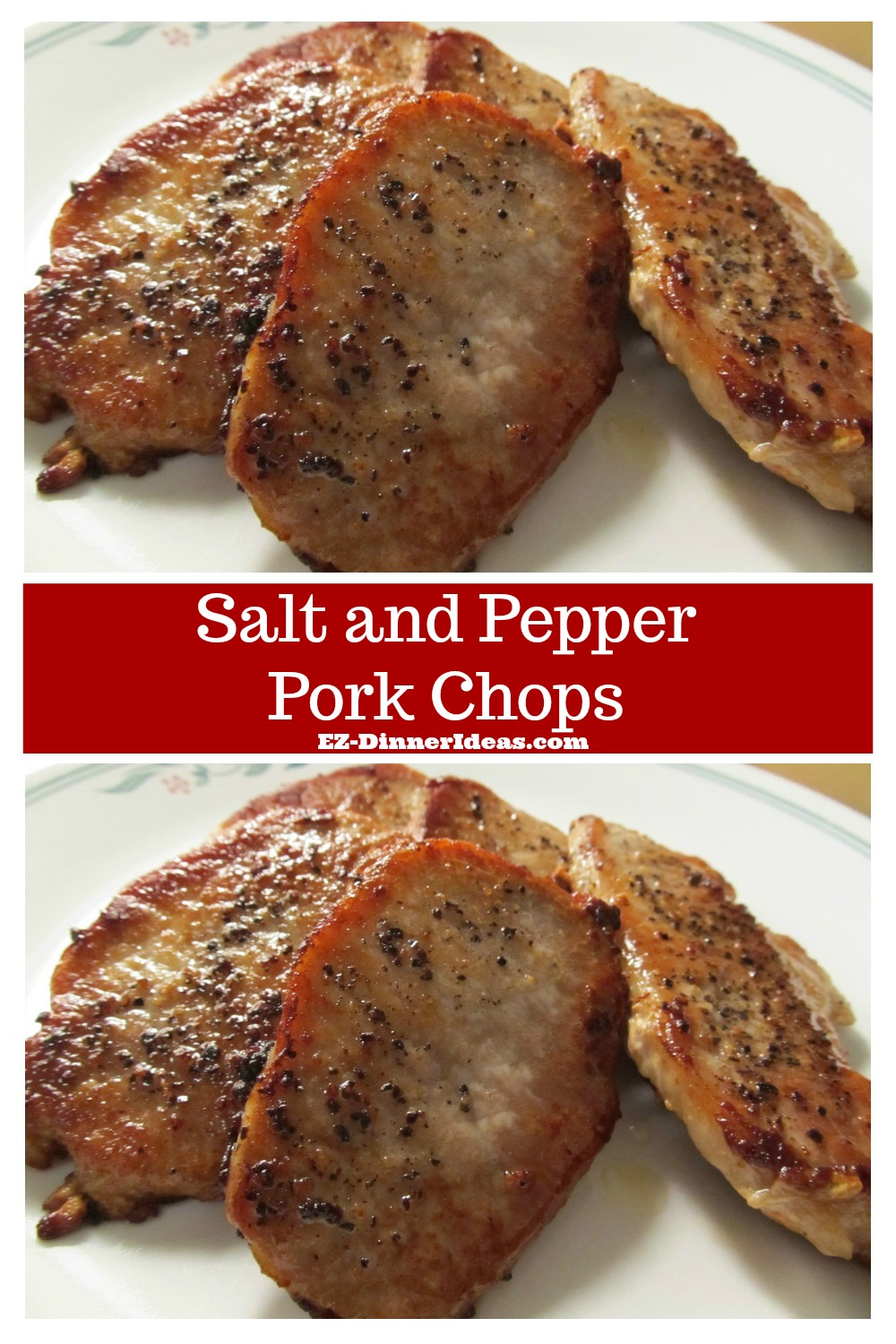 Total Time: 15-20 Minutes
Prep Time: 5 Minutes  
Cook Time: 15-20 Minutes  
Serving: 4


I cook these salt and pepper pork chops very often.  How often?  Most probably as often as cooking the pepperoni pork chops. 
This recipe is so easy and quick that if I get out of work a little bit later than usual or something unplanned comes up, I still able to get a homemade dinner on the table within 20 minutes which includes time to prepare any side dish(es) to go along.  The nice thing is that it doesn't need to marinade.  It works for any white meat.

CHEF NOTES
That's right.  You can make salt and pepper chicken instead.  However, thinly sliced chicken breasts are not very easy to find.  You need to pound it with meat tenderizer or a pan to very, very thin in order to get it cooked thorough. 
I don't recommend using any dark meat because the flavor will not blend in thoroughly in the meat.  Chicken tender could be another great alternative for this quick and easy dinner recipe.  

When I serve this salt and pepper pork chops for dinner, my family always loves to have at least one of the following side dishes:
1)    Paprika potatoes
2)    Apple Sauce
3)    Apples
4)    Warm cinnamon apple slices
5)    BOP Garlic Bread
Depending on which side dish you are going to pair with this pork chop recipe, you may cook the meat the last after getting the side dish(es) ready first.


Make A Low-Carb / Keto Dinner
If you are watching your carb consumption, feel free to pair this pork chop recipe with these side dishes:
Then, wrap up this dinner with Keto Low-Carb Chocolate Mousse as dessert.
Want More Keto/Low-Carb Recipes?!
This ebook will teach you to cook authentic Chinese food in a healthy way. It will also show you how to get the beautiful colors, texture and taste you get from your favorite Chinese restaurants.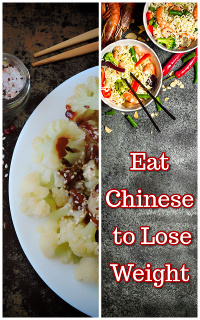 Pork Chop Recipe and Directions
Ingredient
1 – 1 ½ pounds Thinly Sliced Center Cut Pork Chops (about 8 slices; 2 slices for each person)
Seasonings
¼ teaspoon Freshly Ground Black Pepper (divided)
½ teaspoon Salt (divided)
1 tablespoon Extra Virgin Olive Oil
Directions
Sprinkle half of the salt and pepper on one side of the pork chops
Preheat a big skillet at medium high heat
Add extra virgin olive oil
Put the pork chops into the skillet seasoned side down
Sprinkle the rest of the salt and pepper on the pork chops
Cook about 4-5 minutes each side or until thoroughly cooked and brown
---
Serve This With: 

---

You May Also Be Interested In:

---
Home > Pork Recipes > Pork Chop Recipe | Salt and Pepper Pork Chops