Soup Recipes
Versatile, Comfort Food
Anybody loves soup recipes believe that soup is comfort food. I second that idea.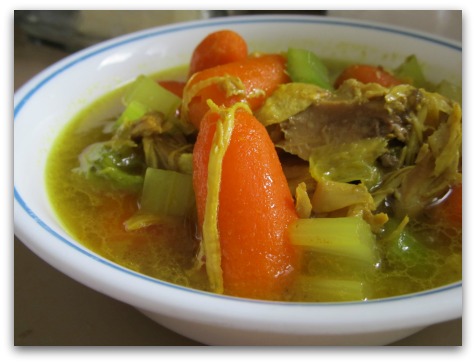 World's Best Chicken Soup
In fact, where I came from, soup is on our daily diet. No kidding. But soup is always treated as a side dish in my culture.

We rarely have soup as an entree. Most soup require long cooking time, at least 4 hours or more.

Moving to the States, I see that there is a cultural difference. Soup could be anything. It can be a side dish, appetizer, entree or even dessert. Soup can be on the table within minutes or hours.

But no matter what, soup is definitely a comfort food to everybody. Most of my recipes here will be served as entree. The goal is to make easy dinner ideas easier than you can imagine. Enjoy!


Chicken Soup

Beef Soup
Slow Cooker Golabki Polish Stuffed Cabbage Roll Soup

Spaghetti Sauce Vegetable Soup
Vegetarian Soup

20-Minute Spinach Cannellini Bean Meatless Meatball Soup

Authentic Chinese Hot and Sour Soup
(My Family Everyday) Tomato Carrot Tomato Soup
One-Pot-30-Minute Chunky Broccoli Cheddar Soup

Other Soup Recipes

10-Minute Chorizo Kale Cauliflower Rice Soup Bowl

30-Minute Chunky Vegetable Bean Kielbasa Soup

Slow Cooking California Blend Vegetable Soup
Slow Cooker Split Pea Soup with Ham Bone

Thank you very much for your visit.  Please check regularly for more update of this page.

Return from Soup Recipes page to Easy Dinner Ideas Homepage