Who Said Vegetarian Recipes
Are Only For People on Diet?
Are you looking for vegetables or vegetarian recipes all the time? Because everybody, including your doctor, spouse, parents and....(the list can go on and on), try to tell you that you got to have more vegetables, fruit and fiber.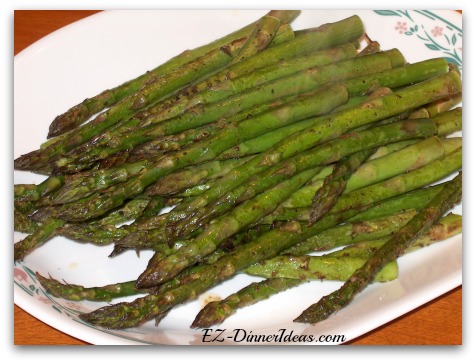 Outback Steakhouse Asparagus
I keep my recipes on a spreadsheet for easy finding for myself throughout all these years. But I never noticed that the majority of my recipes are vegetarian ones, even though I am not one of them.

I guess, in the back of my mind, health consciousness is so well imprinted.  Please don't get me wrong.  I definitely is not a skinny person, but overweight.  Thanks to my mom which is the reason why I am health conscious.

I love big flavor. If you don't, especially for vegetables, it's difficult to keep it up, isn't it?

In here, the recipes I am going to introduce to you are vegetarian, not vegan. In other words, dairy products may be on the ingredient list.

In addition, I like to add kielbasa, ham, sausage and other cold cuts or cured meat into some vegetable recipes. At the end, big flavor is more welcome, right?
Main Course (Entree)

5-Minute Zucchini Noodles With Italian Dressing
Chinese Family Style Vegetable Fried Rice

One-Pot Portobello Mushroom Wild Rice

Vegetarian Pasta Recipes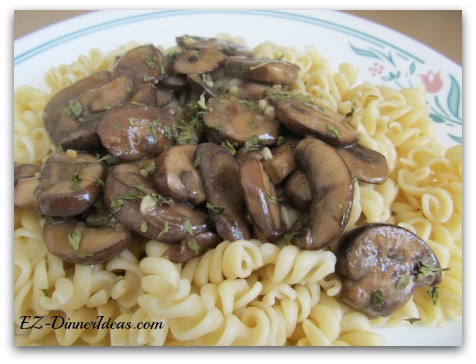 Mushroom Stroganoff
No Prep Stir-Fry Vegetable Noodles
Olive Roasted Red Pepper Spinach Spaghetti (Spooky Bleeding Eyeball Spaghetti)
One-Pot Pantry Cream Of Mushroom Pasta

One-Pot Pantry Tomato Olive Pasta

Soup Recipes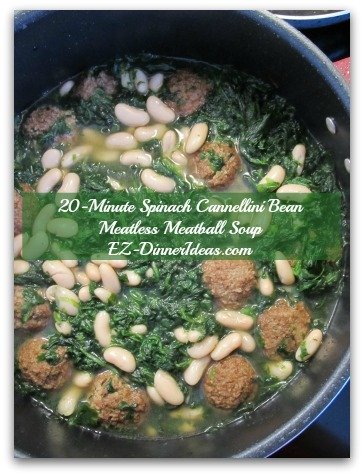 20-Minute Spinach Cannellini Bean Meatless Meatball Soup
20-Minute Spinach Cannellini Bean Meatless Meatball Soup

Authentic Chinese Hot and Sour Soup
One-Pot-30-Minute Chunky Broccoli Cheddar Soup

Tomato Carrot Potato Soup (My Family Everyday Soup)
Breakfast Recipes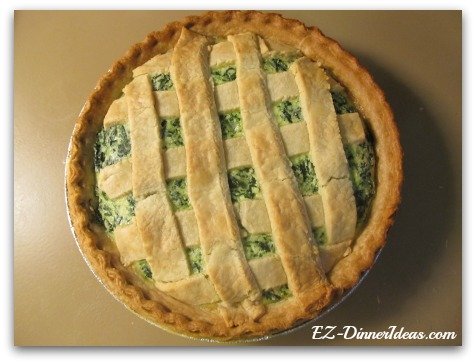 Starbucks Spinach Quiche
Corn Black Bean Tomato Egg Muffins
No-Fry Breakfast Snack Taquitos

Peanut Butter Banana Oatmeal Smoothie

Quick And Thin Crepe-Like Pancakes

Semi-Homemade Cream Cheese Spread
Very Healthy Chocolate Overnight Oats

Side Dish Vegetarian Recipes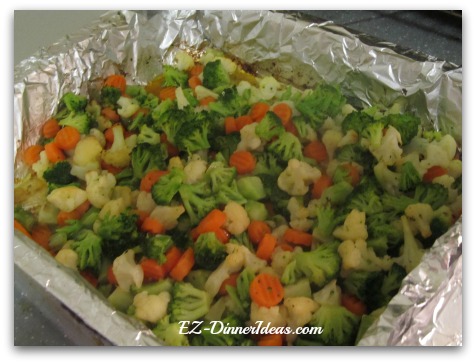 Roasted California Blend Vegetables
5-Minute Green Salad With Strawberry Balsamic Vinaigrette

Cabbage Mandarin Orange Salad With Honey Garlic Dressing

Cream of Mushroom California Blend Vegetables

Cucumber Nectarine Salad with Strawberry Rhubarb Dressing

Delmonico Italian Steakhouse Mushrooms
Garlic Parmesan Roasted California Blend Vegetables

Grape Tomatoes Mozzarella Cheese Wild Rice Salad

Perfectly Blanched Green Beans
Perfectly Cooked Corn On The Cob

Roasted California Blend Vegetables
Rosemary Sweet Potato Oven Fries
Seedless Cucumber Strawberry Salad
Savoy Cabbage Salad Ginger Vinaigrette

Simply Sauteed Cauliflower with Ginger Scallion Dressing
Southwestern Style Corn Black Bean Lettuce Salad

Spicy Watermelon Pineapple Palm Heart Salad
Traditional Cauliflower Fried Rice

UNO Chicago Grill Berry And Goat Cheese Salad

Vegan Italian Seasoned Spaghetti Squash

Drink Recipes

Vegetarian Dinner Menu

Here is one great dinner menu of the week having all vegetarian dishes.  Click here to download this delicious family meals menu.  Sign up to have the FREE weekly dinner menu delivered to you in your email.  So, you don't need to worry about forgetting it.

Thank you very much for your visit.  Please check regularly for more update of this page.
Return from Vegetarian Recipes page to Easy Dinner Ideas Homepage