Crispy Roasted Brussels Sprouts
Crispy Roasted Brussels Sprouts
SmasH Burger Brussels Sprouts is a Healthy Side Dish Filled with Flavors and Fibers.  Y.U.M.M.....

Crispy roasted brussels sprouts are one of the best ways to eat healthy and keep you up with the holiday spirits.


Total Time: 55 - 70 Minutes
Prep Time: 10 Minutes  
Inactive Cook Time: 45-60 Minutes  
Serving: 4-6


You think of brussels sprouts when the holiday season is around the corner.  In fact, you can easily find this vegetables even holidays passed.

With my pre-teen, going to different fast food joints is one of our many adventures. I must say that it is tough when you need to stick to low-carb diet. When you stumbled on anything fit to your diet plan, won't you jump for joy?

That's exactly how it happened when I first saw this brussels sprouts on the SmasH Burger menu. Of course, after the first bite, I swore that I got to make more at home. The little bag you got for the money you paid for was pretty pricey. But these little cuties were my saving grace that day.

CHEF NOTES
This recipe can only use fresh brussels sprouts. Frozen one doesn't work.

There are some pre-trimmed ones in the supermarket. But if you see the area where it was cut from the stem is dark, stay away from it. You will end up spending plenty of time trimming the dark part.

Extra virgin olive oil no-stick cooking spray is an agent to crisp up these cuties.  Also, don't crowd the baking sheet.  Leave about a quarter of the combined space on the baking sheet.  So, when the brussels sprouts are cooking in the oven and shrink, it will give room to crisp up.

I cooked this recipe many times. Personally, salt and pepper is the best.  If you follow this recipe, hold the salt until last because the ranch powder has quite a bit of salt. Or it will be too salty.

I paired these crispy roasted brussels sprouts with different main courses.  Although this recipe requires the veggies in the 350F (177C) oven, you can put the brussels sprouts into the same oven while cooking the following at a lower temperature:

The above main courses cook in the oven at 325F (163C) .  So, you will put in the tray of these brussels sprouts on the top rack and bake for an hour.  It will come out as great as it is cooked on its own.

Speedy Version - SmasH Burger Brussels Sprouts

There are many reasons that you need to cook this delicious restaurant remake recipe in a slap.  If that's the case, blend in the following 2 steps to get it on the table asap:


Put the tray of brussels sprouts into the cold oven. Then, turn it on until it reaches 400F (204C).
Then, start the timer to cook Brussels sprouts for 15-20 minutes and enjoy immediately.
I prefer the slow cooking process. The vegetables are more well cooked and have enough time to get crispy.
---

Recipe Ingredients and Tools

---
Crispy Roasted Brussels Sprouts Recipe and Directions

Ingredients
24 oz (680g) Fresh Brussels Sprouts (trimmed; cut into quarters)
1/2 tsp Garlic Powder
1/2 tsp Ranch Powder
1/2 tsp Salt (hold until last)
1/4 tsp Black Pepper
1 tbsp Extra Virgin Olive Oil
Olive Oil No-Stick Cooking Spray (optional)

Directions
Preheat oven at 425F (218C).
Mix brussels sprouts and all seasonings, i.e. garlic powder, ranch powder, black pepper and extra virgin olive oil, together in a mixing bowl.
Line a baking sheet with foil for easy cleanup later and coat it with olive oil no-stick cooking spray (optional).
Single layer seasoned brussels sprouts on the baking sheet and transfer to oven.
As soon as it is in the oven, turn down oven temperature to 350F (177C) and bake in the middle rack for 45 - 60 minutes to desire doneness.
Sprinkle more salt on top and enjoy immediately.
Want More Keto/Low-Carb Recipes?!
This ebook will teach you to cook authentic Chinese food in a healthy way. It will also show you how to get the beautiful colors, texture and taste you get from your favorite Chinese restaurants.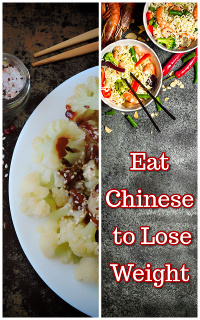 ---
Crispy Roasted Brussels Sprouts Steps with Photos
Very fresh brussels sprouts. No black spots on stems or leaves. Less prep time.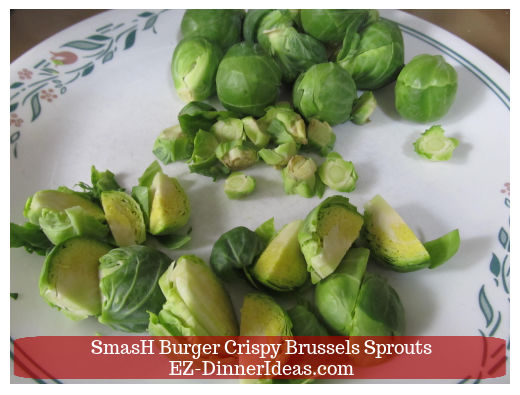 Brussels sprouts trimmed and cut into quarters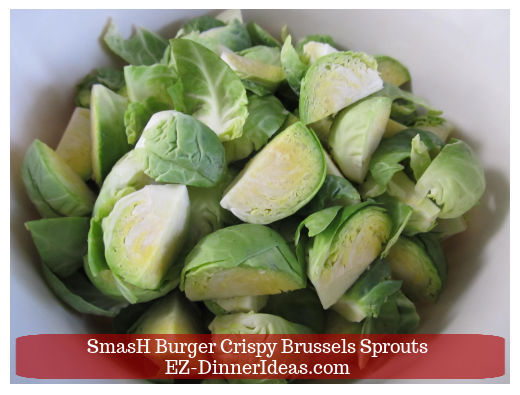 Quartered brussels sprouts into a mixing bowl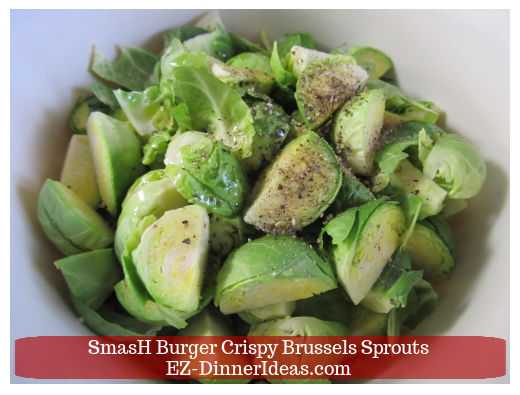 Stir in seasonings and oil into the brussels sprouts
Single layer on a baking sheet and bake 45-60 minutes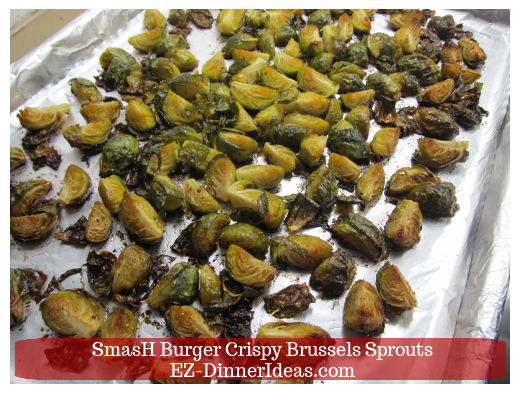 Sprinkle salt on top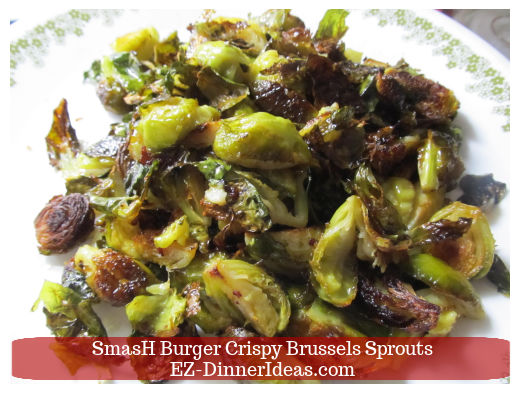 ENJOY!
---

You May Also Be Interested In:

---
Home > Easy Side Dish Recipes > Crispy Roasted Brussels Sprouts | Smash Burger Crispy Brussels Sprouts