Use These Holiday Recipes
For Other Easy Entertaining
Dinner Parties
I love, love, love making holiday recipes.  

Every year, my sister-in-law or her daughter hosts the big dinner for the holidays. I am happy to bring appetizers and desserts over. I love to create something new. If the recipes work, I will make them again for birthday parties, family and friends gatherings.


I do admit that some of them take up as much time as preparing a main course.
But there are also some of them can make ahead of time.

What I love the most was that many of these recipes appeal to almost all age groups. To bring a wow factor to a party and see everybody enjoys it is the best part of all the hard work.
Main Course (Entrée)
Appetizers Recipes
Drink Recipes
Dessert Recipes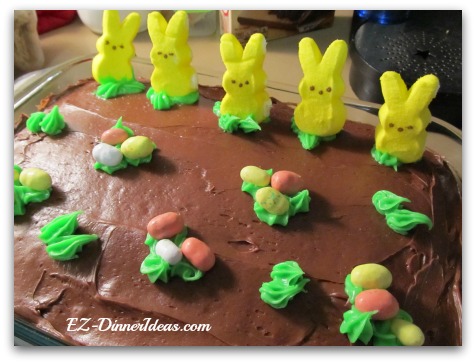 Easter Bunny Cake
Side Dish Recipes
Holiday Family Meal Ideas

No matter where I live, family gather together during the holidays to have a big dinner is very common.  If you are the host, it could be difficult to come up a whole plan.  Here are some suggestions and shopping list for you based on each holiday with a themed family meal put together:
Thank you very much for your visit.  Please check regularly for more update of this page.
Home > Holiday Recipes