Decorating Easter Bunny Cake
NO Age Limit
All Are Welcome
Decorate this Easter bunny cake with your child(ren) and/or guests to have fun.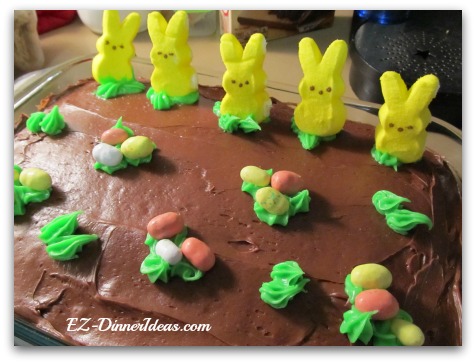 Prep Time: 10-15 (for preparing batter and frosting only)
Inactive Cook Time: 35 Minutes Serving: 10-12

Nothing is better than having your guests to decorate their own food?  That kind of satisfaction cannot be described in words. 

I have been thinking about an Easter dessert for quite a while.  People always relate Easter with bunny and chocolate.  So, the idea of the Easter dessert recipe needs to revolve around these 2 main ingredients. 
After a month, I came up this idea while I was grocery shopping.   Hope you enjoy this recipe as much as my son and I did.
More Fun With Easter Bunny Cake Decoration

Before we dived in to make this beautiful cake, I want to share this awesome experience with you.
In 2015, after making this cake, we made an extra batch of cupcakes.  We didn't add anything on top.  We brought the cupcakes and all the decorative elements over to visit with my extended family.  My son and one of our nephews ended up spending over 30 minutes on the table decorating all the cupcakes.
This is something that I want to do it over and over again and, hopefully, it will become one of our family traditions.  Look at the pictures below and you will want to join them to have fun.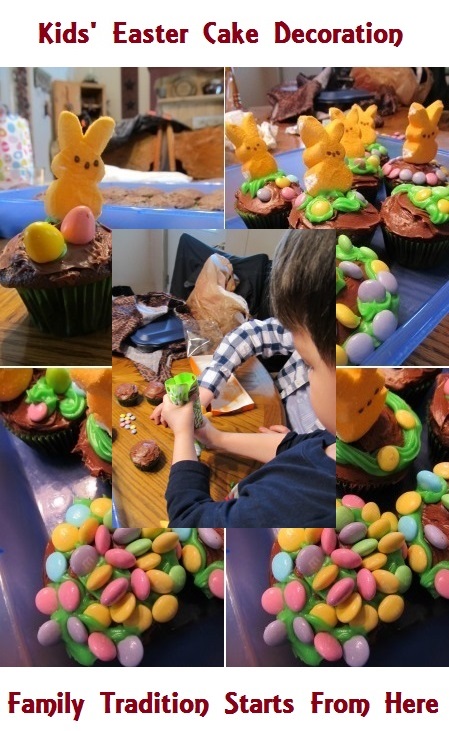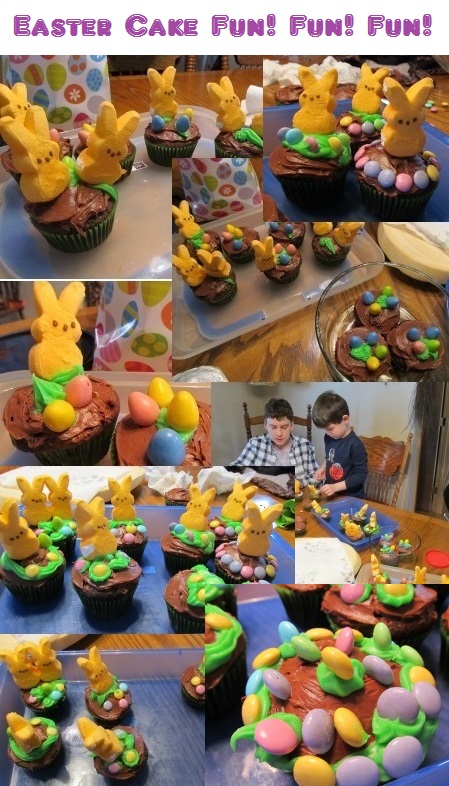 Which Baking Dish Should You Use
for this Easter Bunny Cake?
Before making this cake, I knew that there is no way we can finish the cake within one day. Using a glass pan which comes with a lid helps to keep the cake fresh for a few days.

If you need to make the cake a day or two before the dinner, I highly recommend you to use the glass baking dish with the lid.

If you are going to serve the cake on the same day and know that there may not be any leftover, bake the cake on a baking sheet bigger than the 13" x 9", there will be plenty of space for decoration. Kids will have a lot of fun.
Please feel free to make cupcakes and let your guests to decorate their Easter dessert.  Everybody has a heart of a child.  Who said that adults don't?  I am sure they will all enjoy it.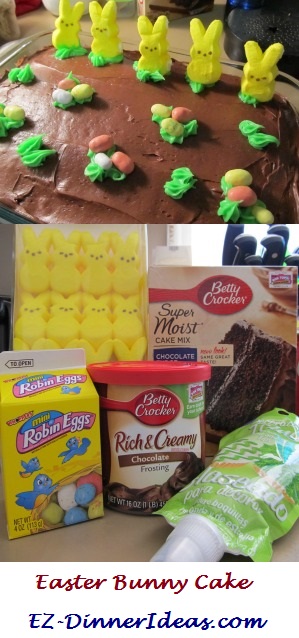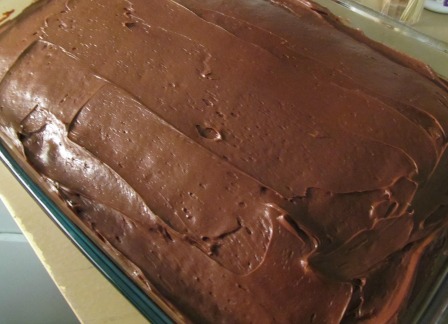 Frost the cake after it is completely cool.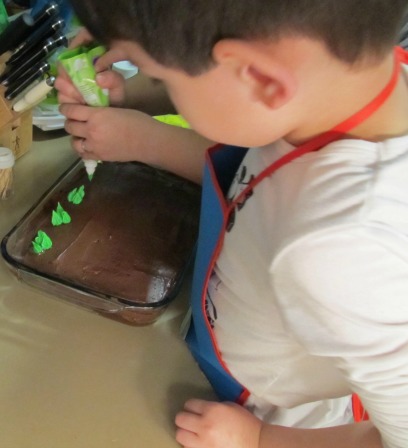 Use the star tip of the icing to make the look of grass. 3 star tips to make the base for the bunnies and eggs.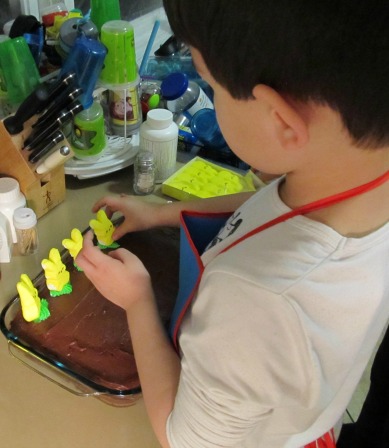 Let your little helper to decorate the cake for you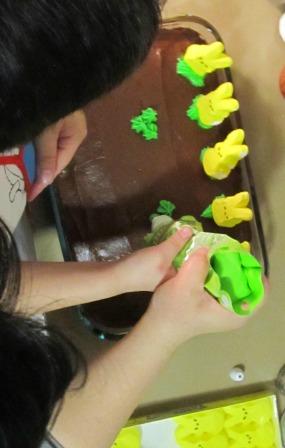 A few more icing to decorate the cake. Doesn't have to have bunny or eggs on top.
Easter Bunny Cake Recipe

Ingredients
1 Box Chocolate cake mix
1 tub Chocolate frosting
1 pack (a dozen) Easter bunny marshmallows
1 box Easter egg candy (such as Robin Eggs)
1 tube Green color icing
You may need Eggs, Water and Vegetable oil (depends on what brand of cake mix you have.  Different brand needs different quantity of each)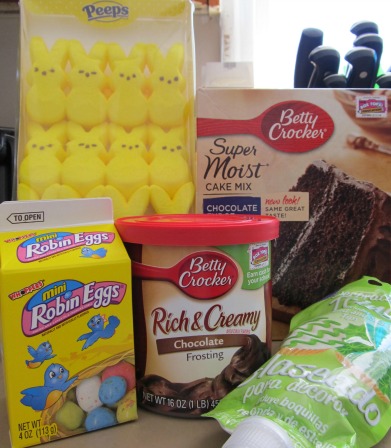 Bake cake in a 13" x 9" baking dish according to package instructions
Let it cool completely before frosting
Use the star tip of the green icing to create the grass look
3 star tips as a base to attach each bunny and the eggs

Randomly put more "grass" on the cake
Let the kids to decorate the rest of the cake and enjoy
---
Easter Dinner Recipes

---

You May Also Be Interested In:

Return from Easter Bunny Cake Recipe page to Holiday Recipes page

Return to Easy Dinner Ideas Homepage