24 Christmas Eve Dinner Recipe Ideas
Plenty of Choices to Select. You Can Also Make Them All Throughout the December Before Christmas. How Does That Sound?
24 Christmas Eve dinner recipe ideas will give you a peace of mind of tonight's dinner before the big day. And you will even have time to relax before call it the night.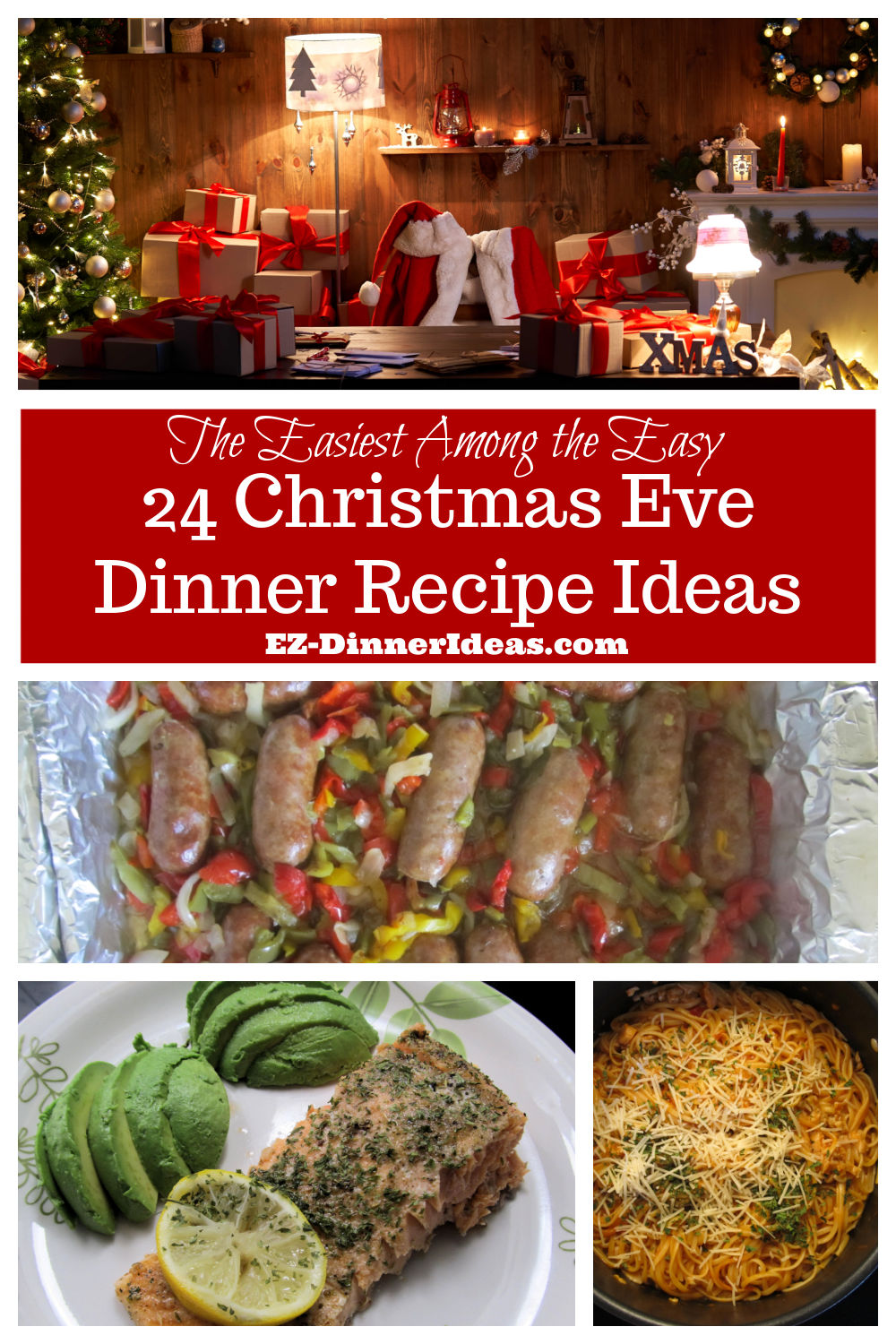 It's Christmas Eve. No matter how organized you are, there are still plenty of things to do before you can go to bed tonight.
Parents of small children, you most likely still have several gifts hidden somewhere and plan to wrap them up after the kids went to bed. If you are the host of Christmas dinner, there may be more to do. What if you have visitors this year, should you order a take-out? Man, that means more money to spend. Do you really want to go out and wait for a long time before you can sit down and eat? Yep, it's another way to spend more money. Haven't you spent enough already in the last few weeks or days buying everybody's present(s)? Believe me, I hear you. Been there, done that.
So, here we are. Serving dinner at home is always the cheapest. But it does not mean that you need to slave over the stove top and in the kitchen to do it. These recipes are the easiest among the easy ones. Majority of them require you to transfer ingredients to the cookware. Very rarely you may need to chop up some of them.

Categories of 24 Christmas Eve Dinner Recipe Ideas
How are these easy dinners categorized? Instead of separating them by main ingredients, I am going to group them in a way based on your situation on Christmas Eve. For instance, you may have visitors together on top of your regular folks. That means it needs a B.I.G. dinner to feed the army. Maybe, just because of your guests, you want to serve something a little bit fancier.
Or, you only have your hungry kids bugging you and asking, "What's for dinner?" If so, you can choose to go by some no-brainer recipes.
Most people, like me, love to eat. But then, you and I feel guilty of eating too much. So, you can choose to eat a bit healthier on Christmas Eve. Then, you will feel great to indulge everything tomorrow. If that's the case, there are also some Christmas Eve dinner recipe ideas for you just for this reason.
As mentioned earlier, these are the easiest of the easy Christmas Eve dinners. Some do apply to multiple categories. I tried my best to group them where it is the most applicable.
---

Recipe Ingredients and Tools

---

Christmas Eve Dinner Recipe Ideas Roll Call
Eating Healthy Tonight and Indulge Tomorrow

No-Cook Easy Chicken Cesar Salad
What is better than no-cook and no pan to wash? Best of all, you still get the health benefits. (Get Recipe)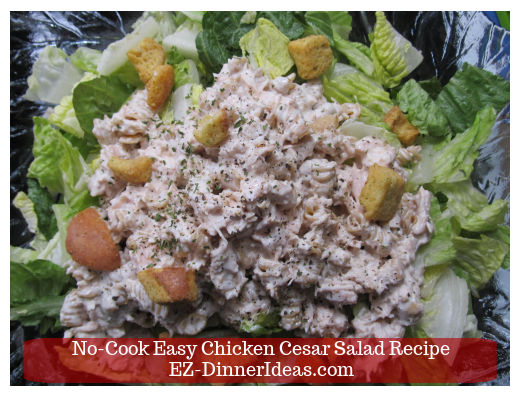 One Pot Keto Green Bean Kielbasa and Cauliflower "Potatoes"
Inspired by a slow cooker recipe and replaced potatoes with cauliflower. This recipe is tasty, easy and quick. (Get Recipe)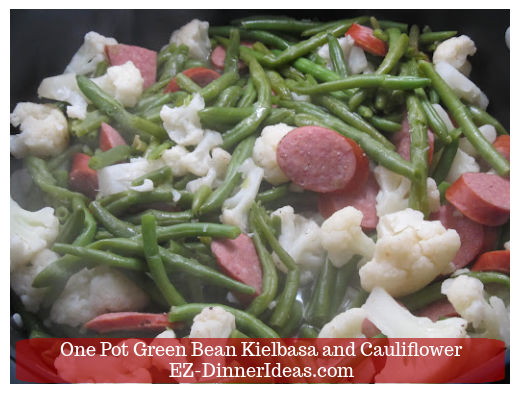 One Pot Broccoli Meatballs and Mushrooms
One of my favorites and one of the most searched recipes. (Get Recipe)

Garlic and Herbs Olive Oil Poached Salmon
Seafood lovers, this salmon recipe is too easy to make. There is no way you are going to say no to it. (Get Recipe)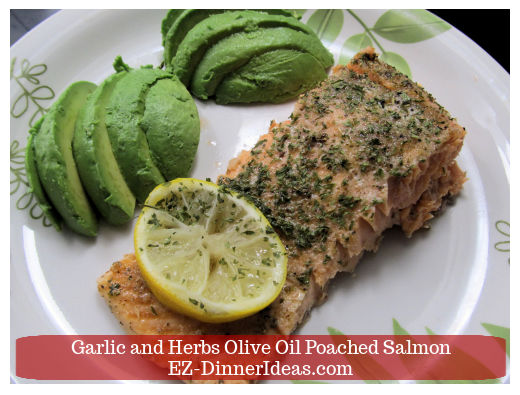 Low Carb Keto Tuna Salad Dip
If you are a snacking person that needs to continuously having something in your hand and mouth, this no-cook dip is perfect for everybody visiting with you. (Get Recipe)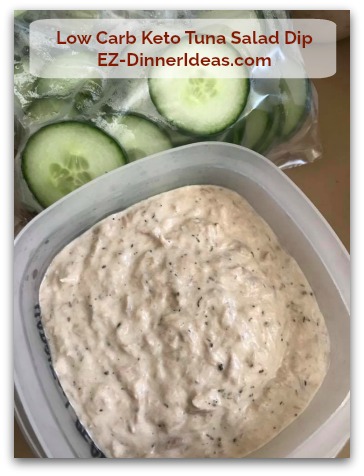 5-Minute Green Salad With Strawberry Balsamic Vinaigrette
The homemade salad dressing gives a perfect touch of this quick salad recipe. Even you are busy, you still can make something special and beautiful. (Get Recipe)

20-Minute Spinach Cannellini Bean Meatless Meatball Soup
A bowl of soup is a perfect breather from the craziness going on around you. (Get Recipe)

Spaghetti Sauce Vegetable Soup
All you need is to dump everything into one pot and walk away to do your last minute things before Christmas. (Get Recipe)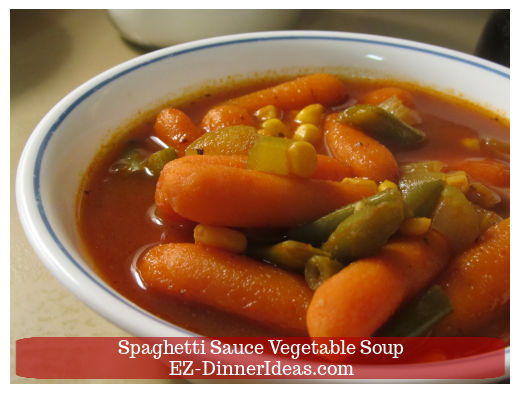 Just Some No-Brainer Quick and Easy Dinner Ideas
Ultra Lazy One-Pan Chinese Broccoli Chicken
We all love Chinese food. This recipe opens the door for your creativity. Instead of tossing the cooked crispy chicken into the sauce, have several different flavors, such as Teriyaki, sweet and sour and so forth. Let everybody to help themselves. And let the fun begins from the dining table tonight. (Get Recipe)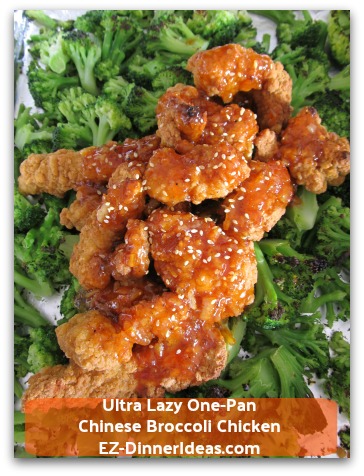 ---

Recipe Ingredients and Tools

---

One-Pot Cream Of Mushroom Tuna Pasta
It has almost everything from the tuna casserole. The best part is that it is much easier to make. (Get Recipe)

One-Pot Pantry Tomato Olive Pasta
This pasta dinner looks gorgeous. Nobody will imagine that everything is from your pantry. (Get Recipe)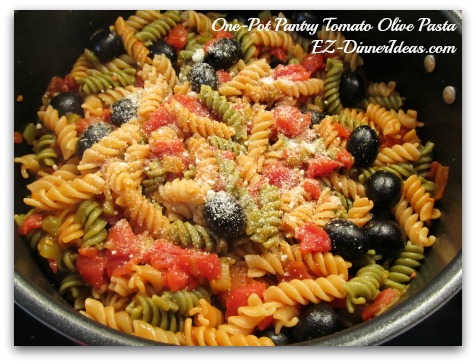 One-Pot Garlic Parmesan Pasta
If your crew are big pasta fans, this dish alone will be enough to make them happy. Feel free to serve along with some crusty bread or a green salad to bump up its volume. (Get Recipe)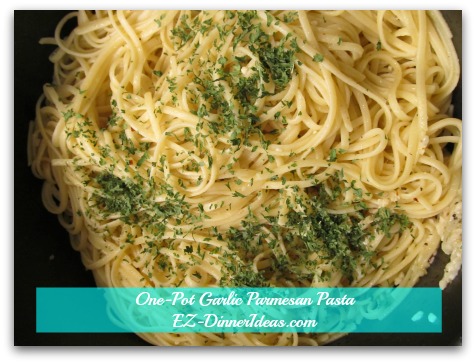 One Pot Linguine with Red Clam Sauce
This one-pot pasta looks and tastes like the one from some expensive restaurants. It's wonderful to serve it when some special guests are visiting. (Get Recipe)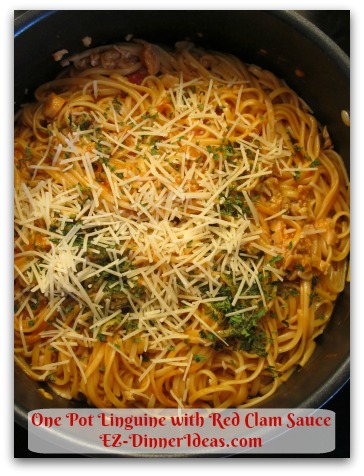 One-Pot Linguine with White Clam Sauce
Serve this dinner along with some white wine. Man, life is good. For your little ones, serve it along with some sparkling white grape juice or apple cider. They will L.O.V.E. it. (Get Recipe)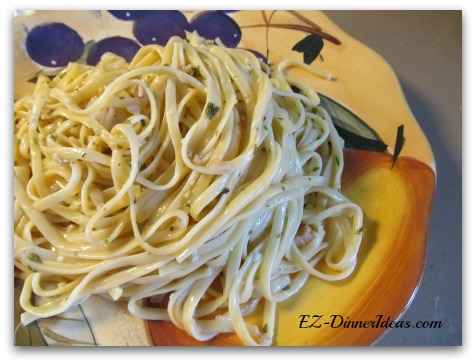 ---

Recipe Ingredients and Tools

---

One-Pot Pantry Cream Of Mushroom Pasta
3 pantry ingredients can make this one-pot dinner. This should lower your stress level for the Christmas day festivities and craziness. (Get Recipe)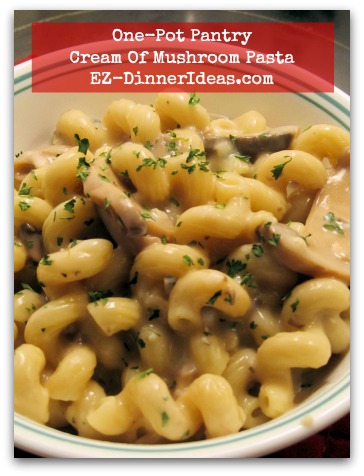 One-Pot Swedish Meatballs Fettuccine
It's one of the most searched recipes online. You can add some pre-washed spinach into the pasta. Same cook time and make this one-pot pasta healthier than you think. (Get Recipe)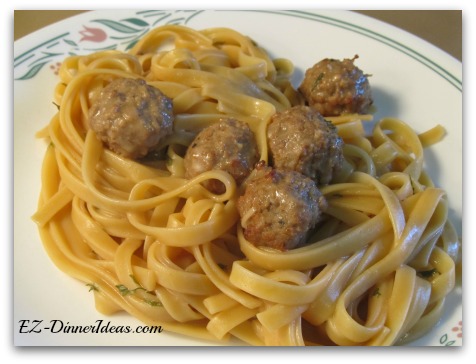 Olive Roasted Red Pepper Spinach Spaghetti
This pasta might be created for Halloween. But this dish does have almost all the Christmas theme colors in it. And every ingredient is from your pantry. What better than this, huh? (Get Recipe)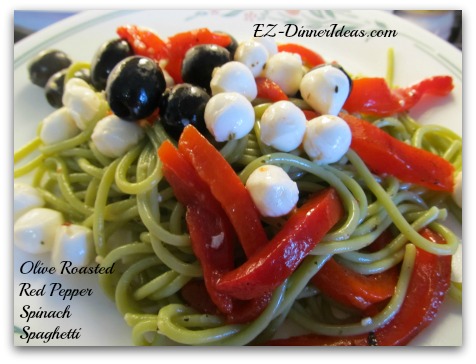 Chinese Sweet and Sour Meatballs
Why not a Chinese fusion dinner?  If you have some quick cooking rice, serve it along with this dish. Otherwise, you can serve sub rolls to make it much easier for you. Less dishes and less mess to clean up. (Get Recipe)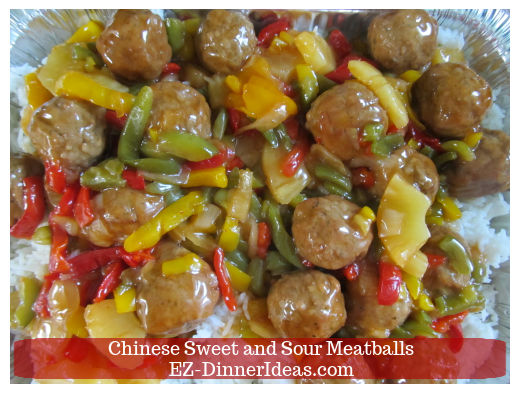 ---

Recipe Ingredients and Tools

---

Something to Feed My Hungry Family
One Pan Chuck Steak Bites
This can be one of the fancy Christmas Eve dinner recipe ideas. But the price doesn't need to be fancy. You won't believe how affordable this is. (Get Recipe)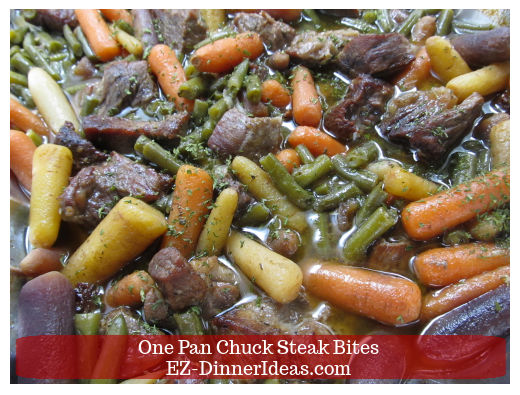 No-Butter Mississippi Roast Pasta
Everybody will want to have another serving of this amazing pasta dish. But no worry, you will have enough to keep them happy and full. (Get Recipe)

Best Peppers and Sausage
Served this dish along with some rolls and let everybody to eat with their hands. Less clean up. (Get Recipe)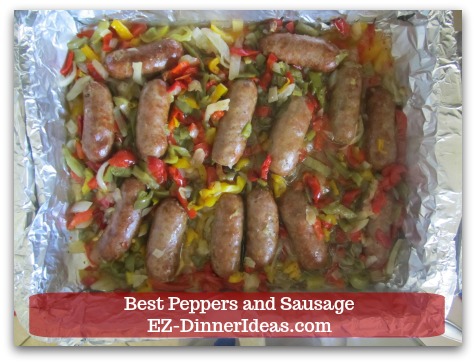 Let My Slow Cooker to Take Care of It
Thai Pineapple Coconut Chicken
Just something different from the traditional Christmas Eve dinner, you can serve this with some quick cooking rice or as is. (Get Recipe)

Meatballs with Spicy Marinara Sauce
Use some pre-cooked pasta and pop it into the microwave for a couple minutes, meatball and pasta for dinner is marriage made in heaven. (Get Recipe)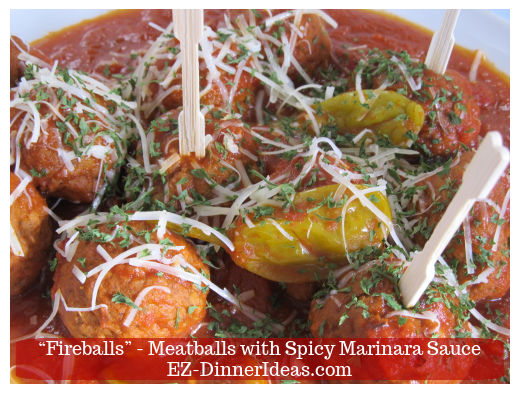 ---

Recipe Ingredients and Tools

---

Totally Foolproof Pulled Pork
With some store-bought buns and/or rolls, a delicious dinner is ready for the hungry bunch. (Get Recipe)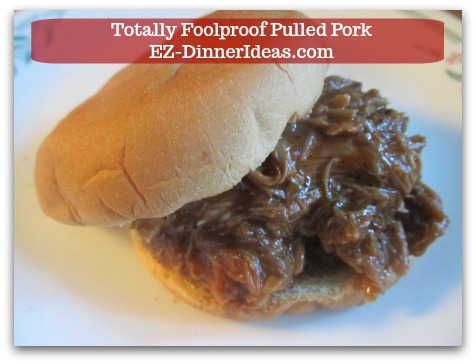 ---

You May Also Be Interested In:

---
Home > Holiday Recipes > 24 Christmas Eve Dinner Recipe Ideas