Easy Frozen Meatball Recipe
Easy Frozen Meatball Recipe
One Pot Broccoli Meatballs and Mushrooms
Quick, Easy, Low-Carb and Filled with Plenty of Vegetables.  This Is A Keeper!!!

This easy frozen meatball recipe uses store-bought ingredients to make vegetable filled low-carb dinner.  All you need is to dump everything into the pot.  Dinner will be ready in 15 minutes.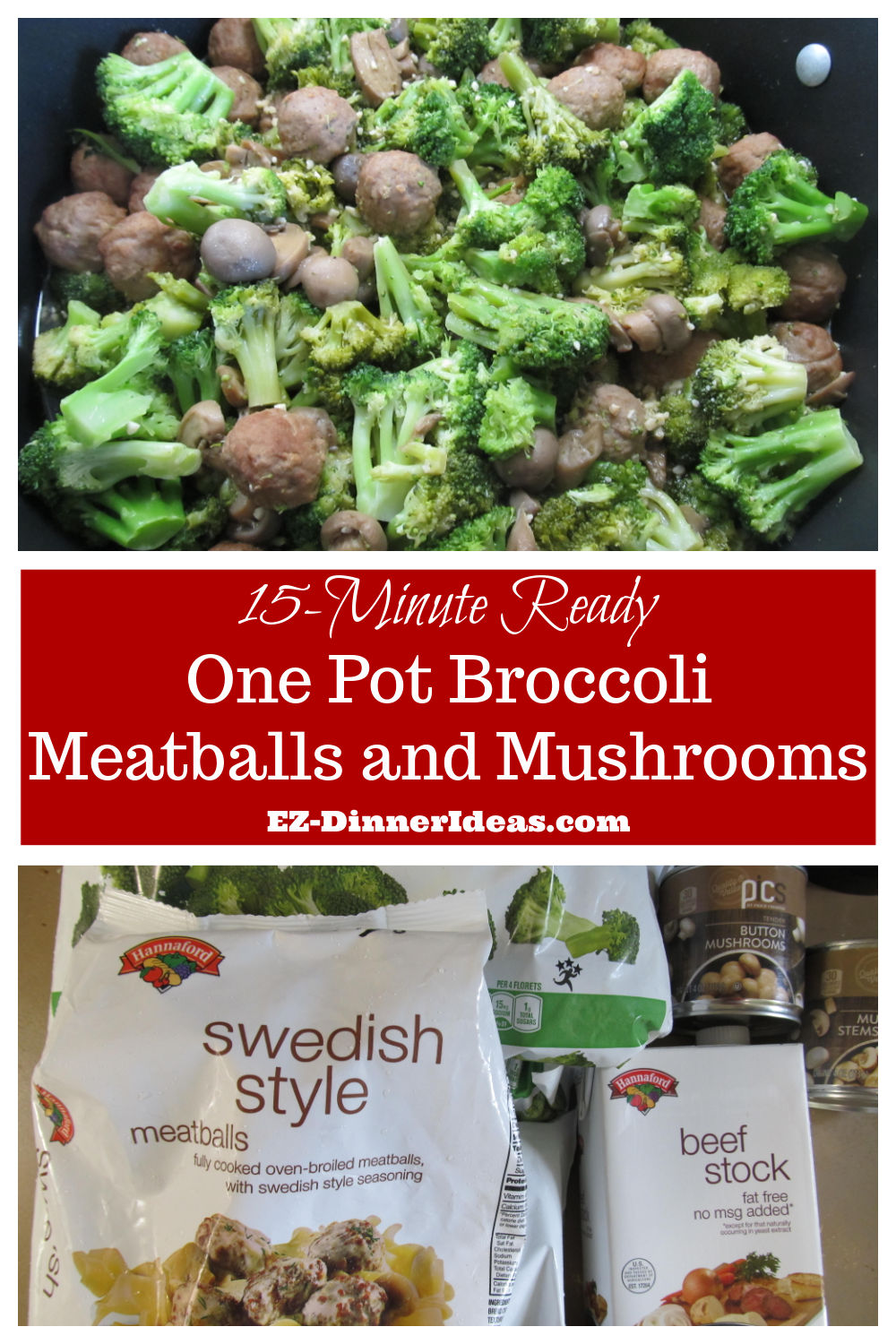 Total Time: 15 Minutes
Prep Time: ZERO  
Active Cook Time: 15 Minutes  
Serving: 4-6


This meatball recipe came about right after a long road trip back home and got to get ready for the upcoming work week.

As you may have known already that I started the keto diet back in 2018. A year later, I slowly got more carbs in my diet again. But majority of the time, it is always low-carb meals. This is one of them that I want to stick to my routine. But I was so exhausted to do anything after a 2-week vacation. (You know sometimes you came back from your vacation, you need another one to get back to your normal routine.) So, I went with this one-pot dinner.

CHEF NOTES
This recipe was created with low-carb diet in mind.  Your family members may want to have some carbs to go along.  If so, add some quick pasta on the side.

Most store-bought frozen meatball is average 1g of carb per meatball.  This easy frozen meatball recipe uses an entire bag which may be too much to your liking.  So, feel free to cut down the portion to meet your carb consumption limit.
---

Recipe Ingredients and Tools

---

Easy Frozen Meatball Recipe and Directions

Ingredients
1 bag (28 oz) Frozen Swedish Meatballs (This is my all-time favorite.  You can use any kind of frozen meatballs per your preference.)
3 lbs Frozen Broccoli Florets
2-4oz Cans Mushroom Pieces (drained)
1 Can (14oz) Beef Broth/Stock
1 tbsp Worcestershire Sauce
1tbsp Minced Garlic
1 tbsp Extra Virgin Olive Oil
Salt and Pepper to taste

Directions
Combine all ingredients together in a big deep skillet in this order: frozen meatballs, mushrooms, beef broth, extra virgin olive oil, Worcestershire sauce, frozen broccoli florets, salt and pepper to taste.
Cover with lid and turn on to high heat (takes about 10 minutes to come to a boil).
Once steam starts to push open the lid, stir in garlic.  Stir regularly until everything is cooked through and vegetables are crisp tender. Enjoy immediately!
Want More Keto/Low-Carb Recipes?!
This ebook will teach you to cook authentic Chinese food in a healthy way. It will also show you how to get the beautiful colors, texture and taste you get from your favorite Chinese restaurants.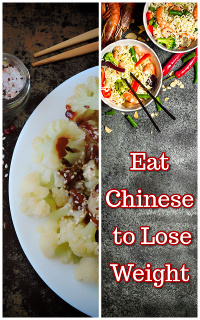 ---

Easy Frozen Meatball Recipe Steps with Photos
4 store-bought ingredients. They most likely are your pantry staples already.
Add frozen meatballs into a big pot first.
Then, add mushrooms.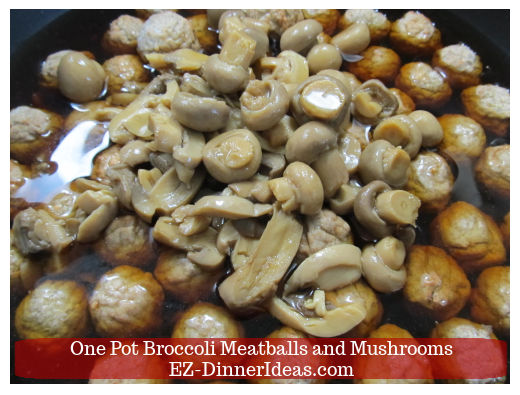 Beef broth going in.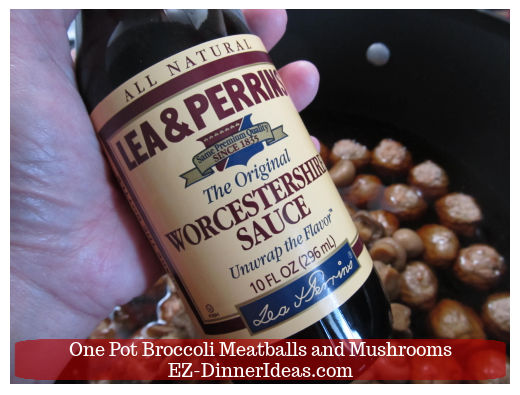 Add Worcestershire sauce.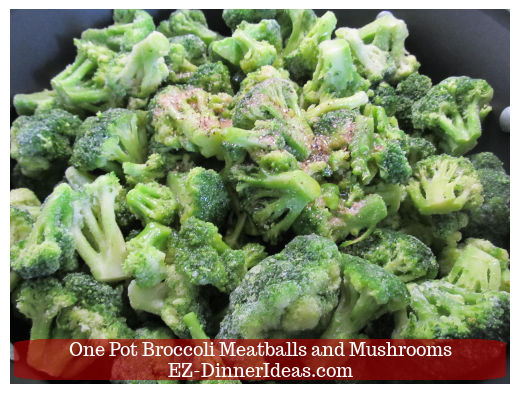 Frozen broccoli is the last layer on top of all ingredients.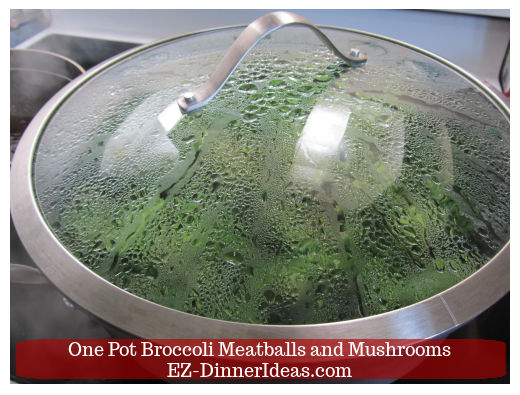 Cover and cook until steam is pushing the lid.
Stir in garlic.
Salt and pepper to taste.
ENJOY!
---

You May Also Be Interested In:

---
Home > One Pot Dinner Recipes > One Pot Broccoli Meatballs and Mushrooms