Meatball Finger Food
Slow Cooker Orange Sriracha Meatballs Are Super Easy To Make.  It Adds Some Asian Flare In Your Party.

This meatball finger food has some Asian flare and very easy to make.  You can even add a couple side dishes and turn it into an eat-with-your-hand meal.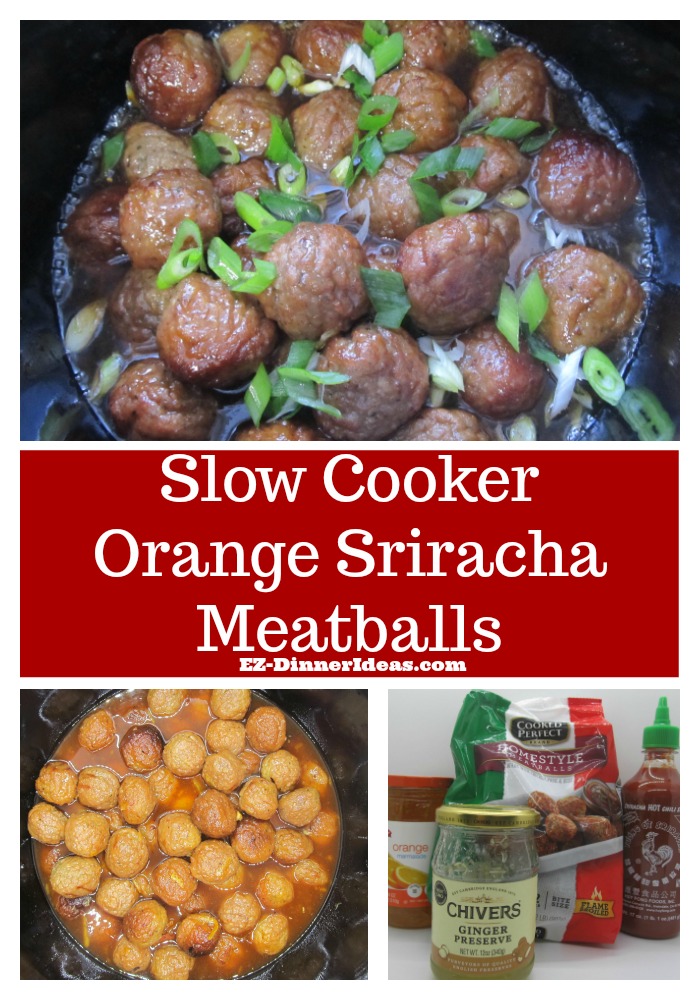 Total Time: 2 Hours 5 Minutes
Prep Time: 5 Minutes  
Inactive Cook Time: 2 Hours  
Serving: 12+


The slow cooker orange Sriracha meatballs recipe was inspired by a competitor I met in a 2019 cooking contest.  I won the championship of that crock pot recipe competition with Chinese roast pork shoulder with royal sauce. 
That contestant made BBQ cocktail meatballs.  Her inspiration made me think that I could make something similar with Chinese fusion.  That's how this recipe came about.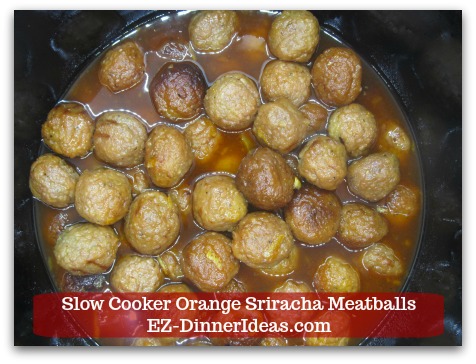 This meatball finger food was inspired by a popular BBQ cocktail meatball recipe.

CHEF NOTES
There are different sizes of meatballs in the market.  I found that Italian style in bite size is the best.  It made the dish appeared more for the guests.  And it is easier for serving.

One tablespoon of Sriracha sauce sounds too little for this big pot of meatball finger food.  It is in fact perfect for all age group.  The first time I made this recipe, I used two tablespoons of this hot sauce.  WOW.....the flavor was so intense that I felt like I could spit fire.  For a person, like me, that can take a lot of heat and think it is too much.  You know how hot it was.  So, it is better to have less heat to start with.  You can always add more later.

You can easily turn this recipe into a dinner.  Here are a few suggestions for you.  1) Make it a lettuce wrap dinner.  2) Served with steamed white rice, OR  3) Serve along with lettuce and white rice at the same time and let everyone to choose how they want to assemble their dinner.  This will be a lot of fun.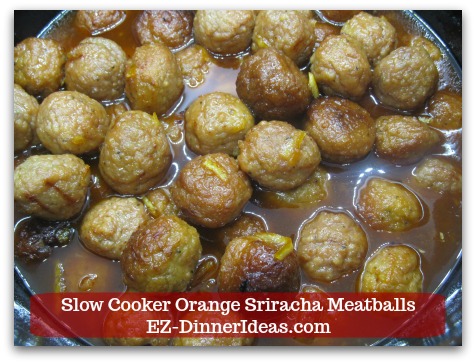 You can easily turn this meatball finger food recipe into a dinner by adding a couple side dishes.

Meatball Finger Food Recipe and Instructions

Ingredients

1 bag (40oz) Frozen Meatballs (Italian style in bite size is the best.)
1 jar (12-18oz) Orange Marmalade
1 jar (12oz) Ginger Preserve
1 tbsp Sriracha sauce
A splash of Light Soy Sauce (optional)
1-2 tbsp brown sugar (only required if the sauce is too hot)
1 Scallion (chopped; optional, for garnish only)
Salt and pepper to taste
No-stick cooking spray

Liberally coat the slow cooker insert with no-stick cooking spray.
Add frozen meatballs, orange marmalade, ginger preserve and sriracha sauce into the slow cooker.
Stir well and cook at high heat for 2 hours until it is bubbly.
Add brown sugar if needed. 
Add soy sauce. (optional)
Salt and pepper to taste.
Garnish with scallions (optional) and enjoy immediately.
Meatball Finger Food Steps with Photos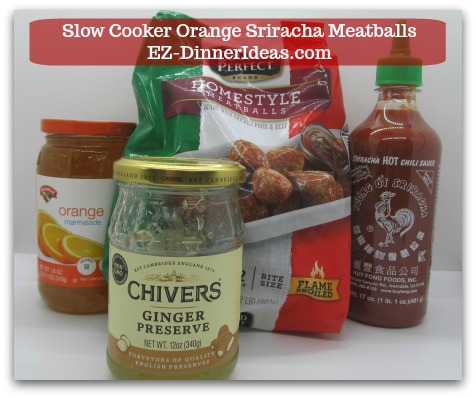 4 ingredients, i.e. Frozen Meatballs, Orange Marmalade, Ginger Preserve and Sriracha sauce.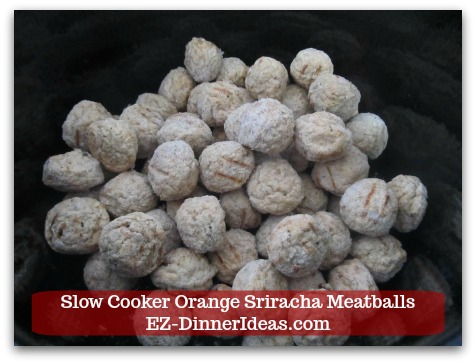 Add frozen meatballs into a slow cooker.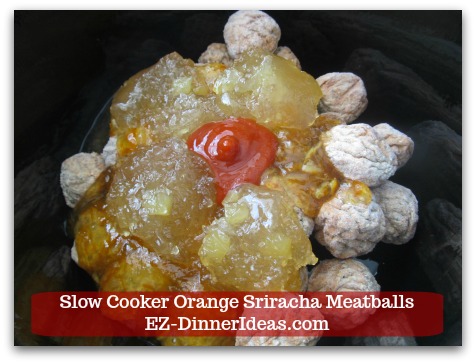 Add Orange Marmalade, Ginger Preserve and Sriracha sauce.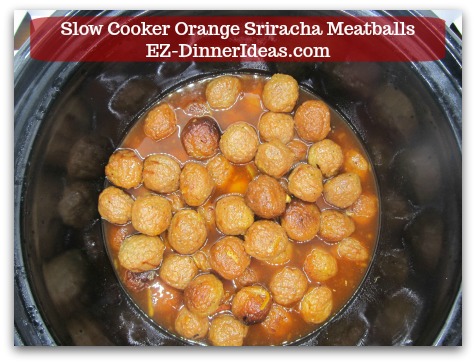 2 hours later cooking at high heat.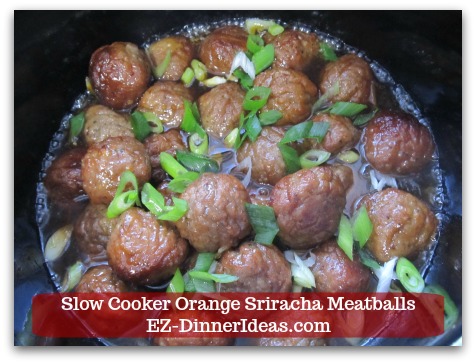 Add optional ingredients, i.e. soy sauce and scallions, and ENJOY!
---

Recipe Ingredients and Tools

---
Serve This With: 

---

You May Also Be Interested In:

---
Home > Asian Recipes > Meatball Finger Food | Slow Cooker Orange Sriracha Meatballs