Chinese Stir-Fry Vegetables

Whether It's An Easy Side Dish
Or A Healthy Dinner Recipe,
It's Your Choice.
This Chinese Stir-Fry Vegetables dish is a twist of my other recipe, simply sautéed broccoli. Using about the same method but adding different and commonly used Chinese ingredients.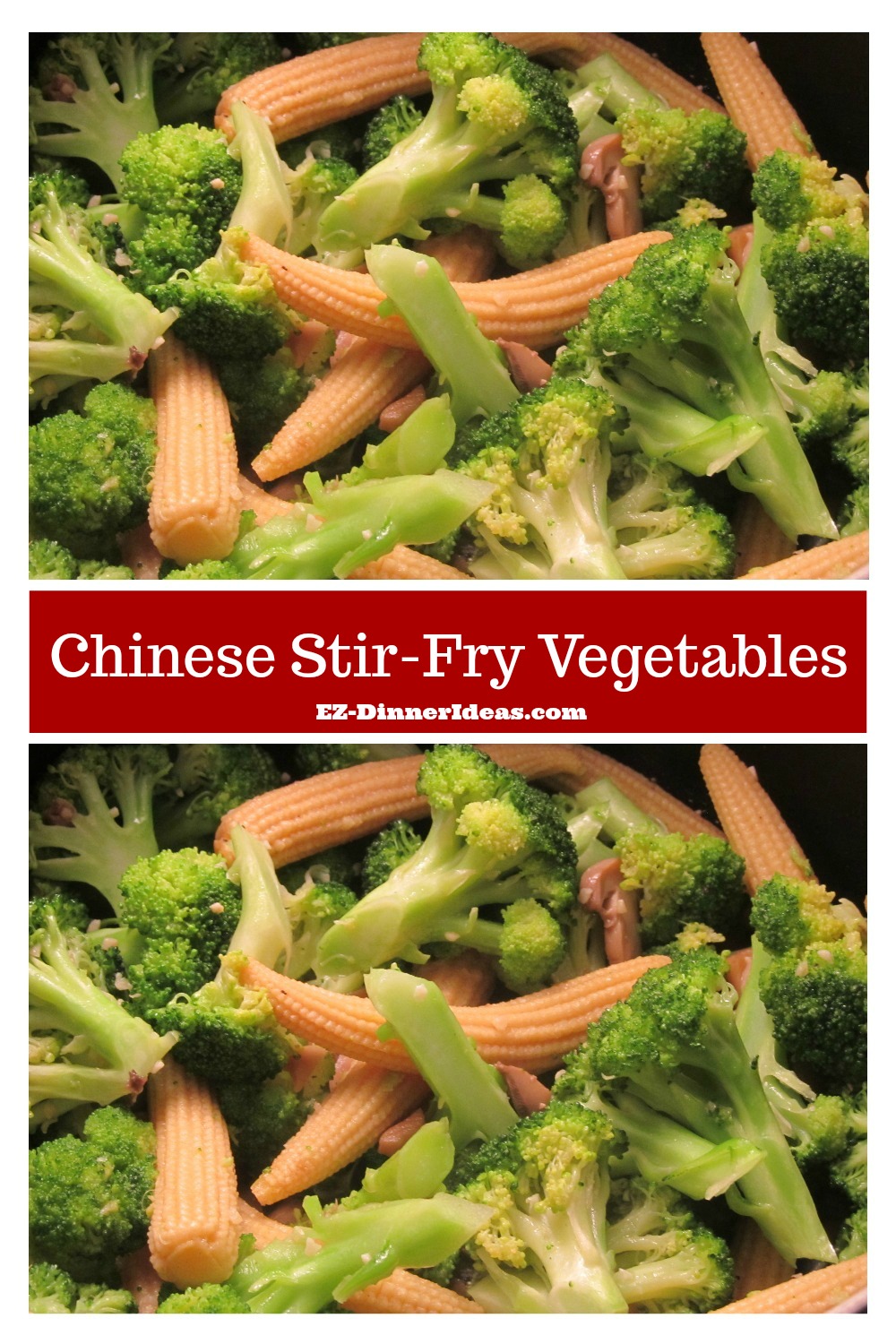 Total Time: 18-20 Minutes
Prep Time: 8-10 Minutes  
Active Cook Time: 10 Minutes  
Serving: 2-4



CHEF NOTES
Served it with steamed rice and make it a gluten-free or fried rice.

Feel free to add and or switch to one of these Asian vegetables such as straw mushrooms and bamboo shoots. They are in cans. Make sure to drain and rinse them well.  You can find in most local grocery stores at the international or canned food aisle.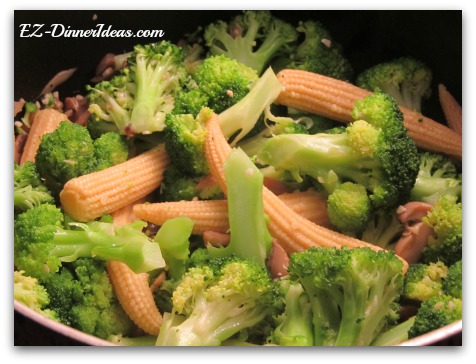 Chinese Stir-Fry Vegetables Recipe and Instructions

Ingredients

1-1.5 pounds broccoli crowns (cut into florets)
1 can (14 ounces) Baby corns (drained and rinsed well)
2 cans (4 ounces each) sliced mushrooms (drained and rinsed well)
1 clove garlic (minced)
1/2 cup water
1/2 teaspoon salt
1 tsp Superior Light Soy Sauce
2 tablespoons Canola Oil or any light cooking oil

Add broccoli into a Dutch oven or a big soup pot.
Add the following ingredients in this order: salt, oil and water.
Turn on to high heat and cover the pot.
When the steam starts pushing up the lid of the pot, add garlic, baby corns, mushrooms and soy sauce; stir to combine.
Cook for another 3-5 minutes until broccoli is crisp tender and serve immediately.
---

Recipe Ingredients and Tools

---
Serve This With: 

---

You May Also Be Interested In:

---
Home > Vegetarian Recipes > Chinese Stir-Fry Vegetables