Chinese Pork Fried Rice Recipe
Chinese Pork Fried Rice Recipe

Roast Pork Fried Rice Better Than Take-Out

This Chinese pork fried rice recipe is a traditional Chinese recipe.  If you always love to order the roast pork fried rice in a Chinese restaurant, you came to the right place.  

Do you think that it is very difficult to cook it at home?  Don't second guess yourself.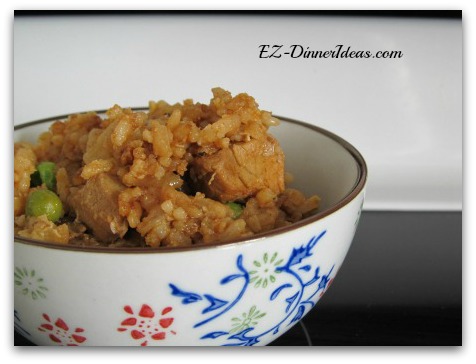 Total Time: 25-30 Minutes  Prep Time: 5-10 Minutes
Cook Time: 20 Minutes   Serving: 2-4

Good news is as long as you know the tips and techniques of cooking Chinese fried rice, you will easily impress your family and friends by serving restaurant quality roast pork fried rice. 
Check out the Best Fried Rice Recipes page to learn all the tips and techniques.


CHEF NOTES
You can double this Chinese pork fried rice recipe.  Also, feel free to replace pork with chicken leftover.
This ebook will teach you to cook authentic Chinese food in a healthy way. It will also show you how to get the beautiful colors, texture and taste you get from your favorite Chinese restaurants.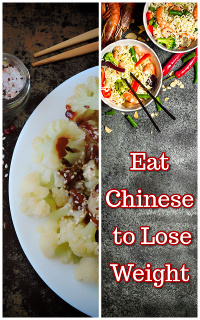 Chinese Pork Fried Rice Recipe and Directions

Ingredient
4-6 cups (28-43oz / .8-1.2kg) cooked white rice
2 cups (14oz / 403g) of BBQ pork tenderloin leftover or Chinese roast pork (coming soon) (diced)
1 small onion (diced; most people in my family don't like cooked onion. So, I substitute it with 1 teaspoon onion powder)
3 eggs
1/4 - 1/3 cups (1.7-2.3oz / 50-67g) frozen green peas
2 - 3 scallion (optional and chopped)
1 teaspoon grated ginger (or 1 tsp ginger powder)
1 glove minced garlic

Seasonings
1/4 cup (1.7oz / 67g) granola oil and more
1/2 teaspoon salt
1 teaspoon superior lite soy sauce
1 splash superior dark soy sauce
1/8 teaspoon Sesame oil (optional)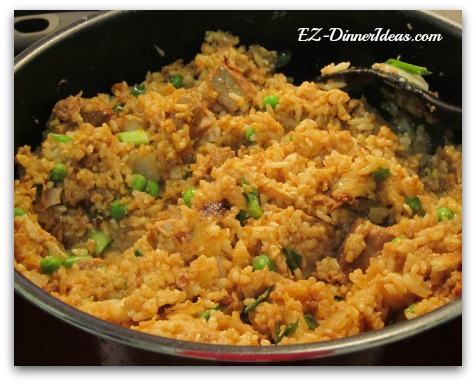 Directions
Preheat oil in a deep skillet at medium high heat.
(If you have the onion, cook it now until it is softened)
Add rice and cover the pot for 4-5 minutes to allow the rice to loosen up.
Use spatula to break up the rice regularly.
Totally, it takes about 8-10 minutes for the rice breaking up.
(At this stage, the bottom of the pot may look dry. Or the rice tends to stick to the bottom of the pot. This is a good indicator to add more oil. Add 1 tbsp at a time)
Turn up the heat to high (rice should be hot enough that you can see some of them bouncing on the skillet).
Crack eggs directly on top of the hot rice and stir.
While stirring, you will break up the yolks and mix the rice together, about 2-3 minutes.

Every rice grain should be light yellow in color and the eggs are set.
Add roast pork and stir to combine.
Stir in all the soy sauces, garlic, ginger, onion powder and salt.
Add green peas.
Stir until peas are warm, about 1-2 minutes.
Turn off heat and add sesame oil (optional).
Stir to combine.
Garnish with scallions and serve (optional).

Take a picture and share with me your successful story in below comment area.

---
Serve This With: 

---

You May Also Be Interested In:

---
Home > Asian Recipes > Chinese Pork Fried Rice Recipe