Easy Cook Food

Turn Sweet Corn Kernels To An Easy Yummy Side Dish
One Recipe Two Ways To Make
Easy cook food can be super quick, easy and delicious.  Frozen or canned sweet corn kernels is the perfect example.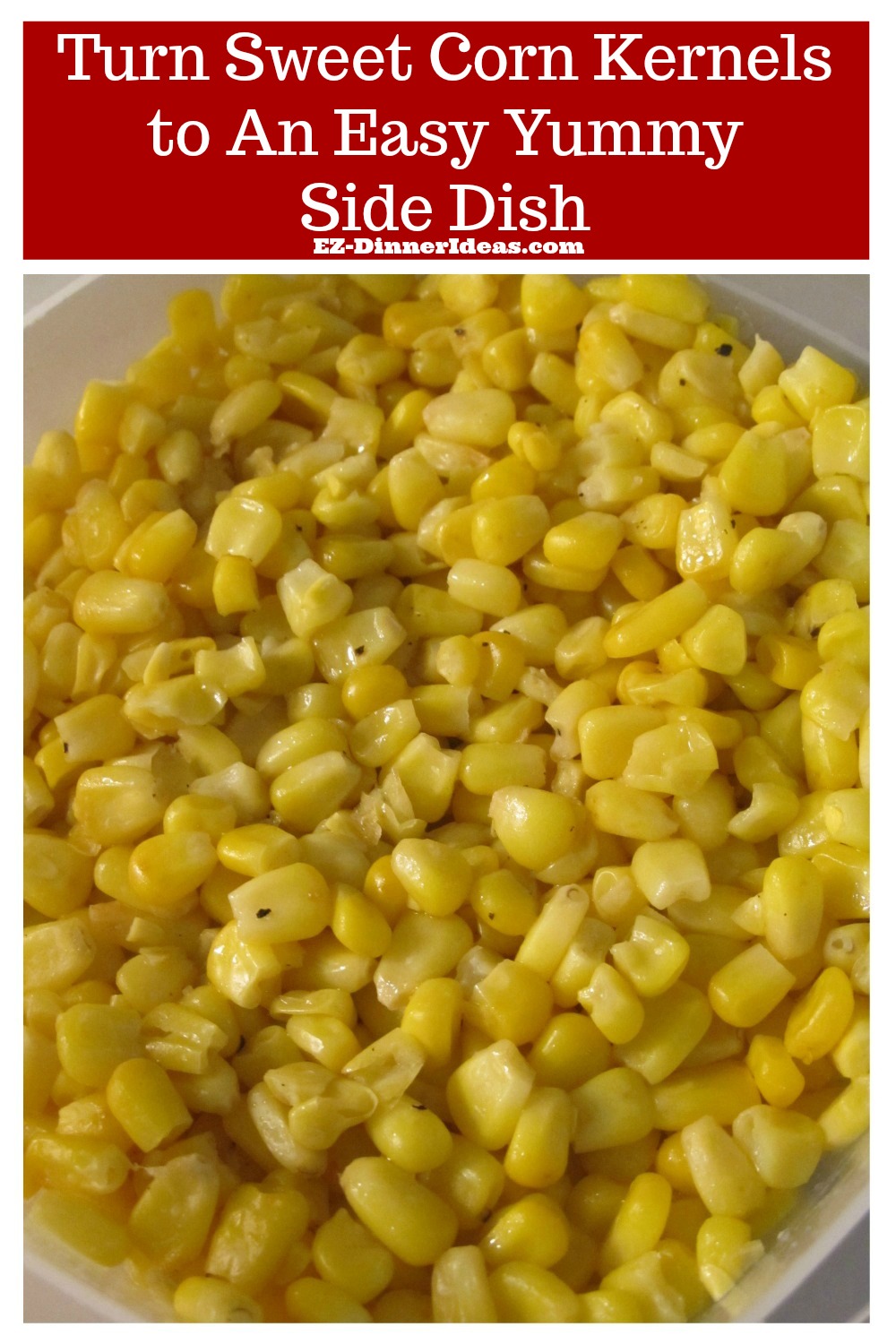 Total Time: 8-12 Minutes
Prep Time: ZERO  
Active Cook Time: 8-12 Minutes  
Serving: 4-6


Frozen sweet corn and mixed vegetables are the staples in my freezer.   They are always my life-saver.

Sometimes, things happen all of a sudden that I need to change my dinner plan, such as having a surprised guest or a dinner with more people showing up than expected.  This is the perfect and easy side dish to put vegetables on the table in no time.

I know microwave is our best friend at home. But it is always nice to cook and serve something from the stove top instead of the microwave.

So, I put together this recipe with 2 methods. Feel free to pick either one per your preference.

CHEF NOTES
With this same easy cook food recipe, I also use it in frozen or canned mixed vegetables. 

I even use one part of mixed vegetables and one part of corn kernels combined together.  If that's what you are doing, make sure everything is either frozen or canned.  Do NOT combine one part frozen and the other part as canned vegetables.  Their cook time varies.  It will end up some overcooked and the rest undercooked.

The recipe below shows you the basic.  Salt and pepper is always a safe choice.  You can always kicking up a notch by adding about ½-1 tsp of Herbs de Provence or Italian Seasoning.  If you like some heat, add a little bit of cayenne pepper or Cajun seasoning.

---

Recipe Ingredients and Tools

---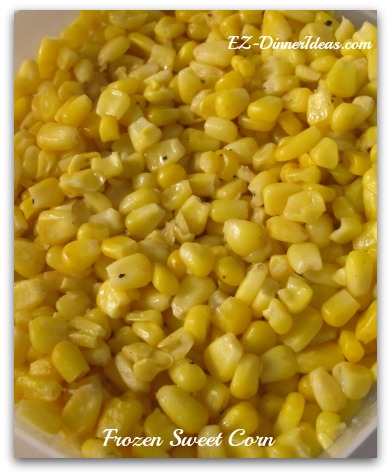 Easy Cook Food Recipe and Instructions

Ingredients
2 1/2 tablespoons Butter (sometimes, I use the combination of half butter and half Extra Virgin Olive Oil)
2 lbs (907g) Frozen corn kernels (unthawed)
1/2 teaspoon Herbs de Provence (or other herb and spices mix recommended above)
1/2 teaspoon Salt
1/4 teaspoon Black Pepper


Stove Top

Add butter, herbs or spices and corn kernels into a medium sauce pan and cook at high heat; covered for about 10-12 minutes.
Stir regularly.
Add salt and pepper to taste and serve.

Microwave Oven
Add all ingredients and seasonings into a microwave oven safe bowl and cook at high heat for 5 minutes.
Stir and cook another 3 minutes until the corns are warm through and serve.
---

You May Also Be Interested In:

---
Home > Easy Side Dish Recipes > Easy Cook Food | Turn Sweet Corn Kernels to An Easy Yummy Side Dish