Strawberry Salad Recipe
Beautiful, Yummy, Refreshing Strawberry Salad Recipe with Cucumber and Pepper Jelly Vinaigrette and It's All In This Recipe

This strawberry salad recipe is super beautiful, yummy and refreshing.  Talking about eating with your eyes, this recipe has it all.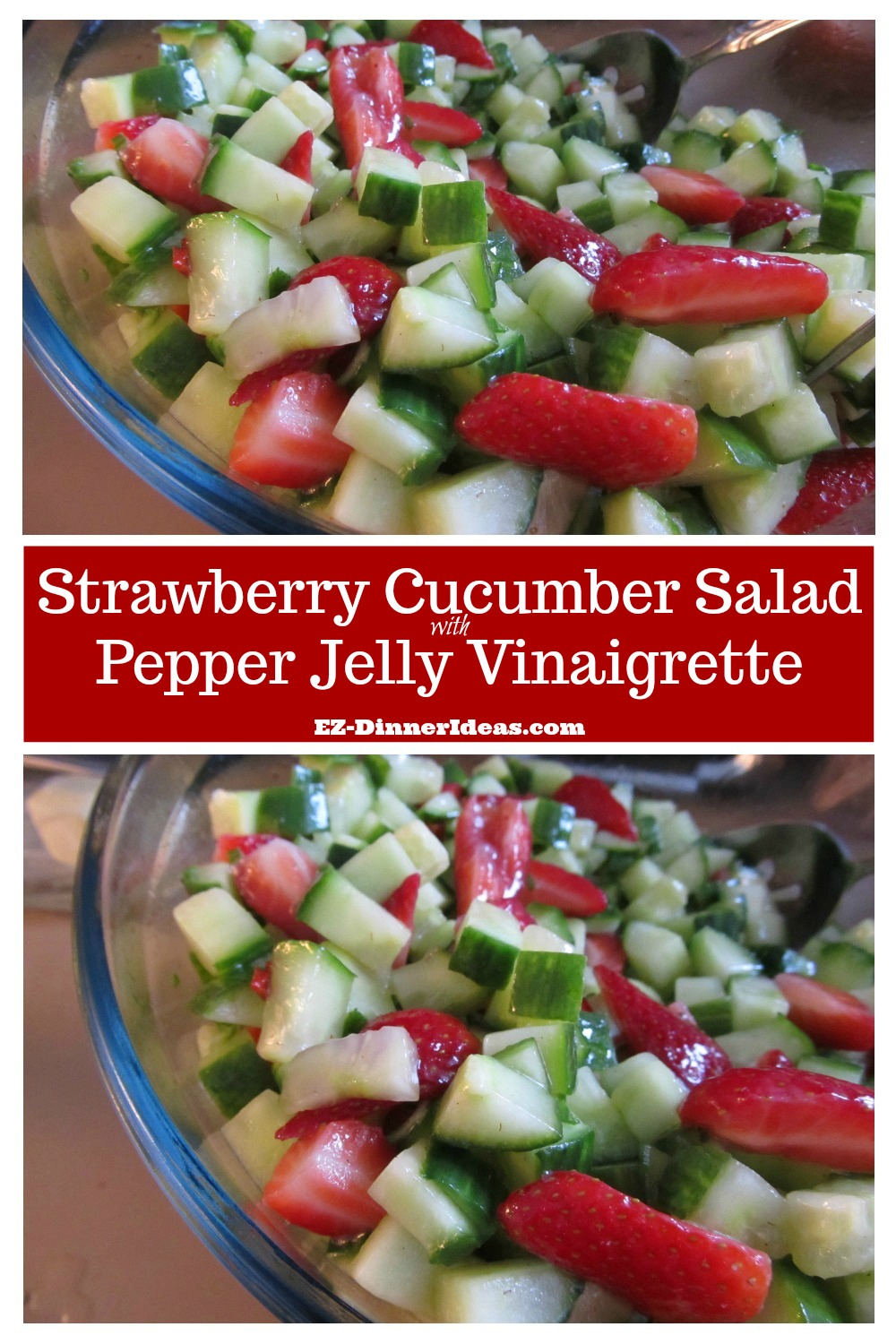 Total Time: 15 Minutes
Prep Time: 15 Minutes  
Active Cook Time: ZERO  
Inactive Cook Time: ZERO 
Serving: 4-6


In summer time, you don't need to worry about the mayo will be ruined in high temperature.  The dressing helps to keep the cucumber crunchy and strawberry stays fresh for longer than usual.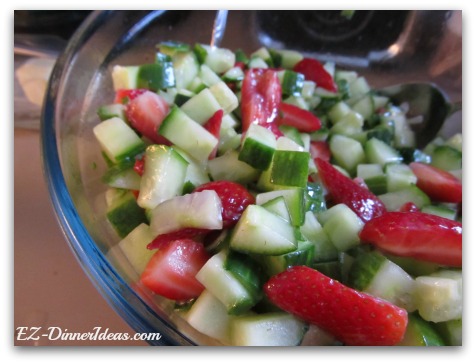 The vinaigrette does the magic to both ingredients. It keeps the cucumber crunchy and the strawberries fresh with longer shelf life.
Ingredients

1 pound strawberries (cored and cut in quarters or cubes)
4 seedless cucumber (diced; if you have an onion chopper  , this cutting process will be like a snap.)

Dressing

3 tablespoon Pepper Jelly (I use Mother's Mountain Red Pepper Jelly)
2 tablespoon Apple Cider Vinegar
1/4 cup Extra Virgin Olive Oil
Salt and pepper to taste
Whisk all ingredient of the dressing together in a salad bowl.
Add cucumber and strawberries on top; toss to coat.
Chill in the fridge for at least 4 hours before serving.  ENJOY!
---

Recipe Ingredients and Tools

---
Serve This With: 

---

You May Also Be Interested In:

---
Home > Easy Side Dish Recipes > Strawberry Salad Recipe with Cucumber and Pepper Jelly Vinaigrette