Nectarine Salad

Nectarine Cucumber Salad with Strawberry Rhubarb Dressing is A Light, Healthy, Easy and Refreshing Side Dish

This nectarine salad with cucumber is light and refreshing.  It is great for summer time.  This is definitely a very low maintenance recipe.

If you have an onion chopper, it is even easier.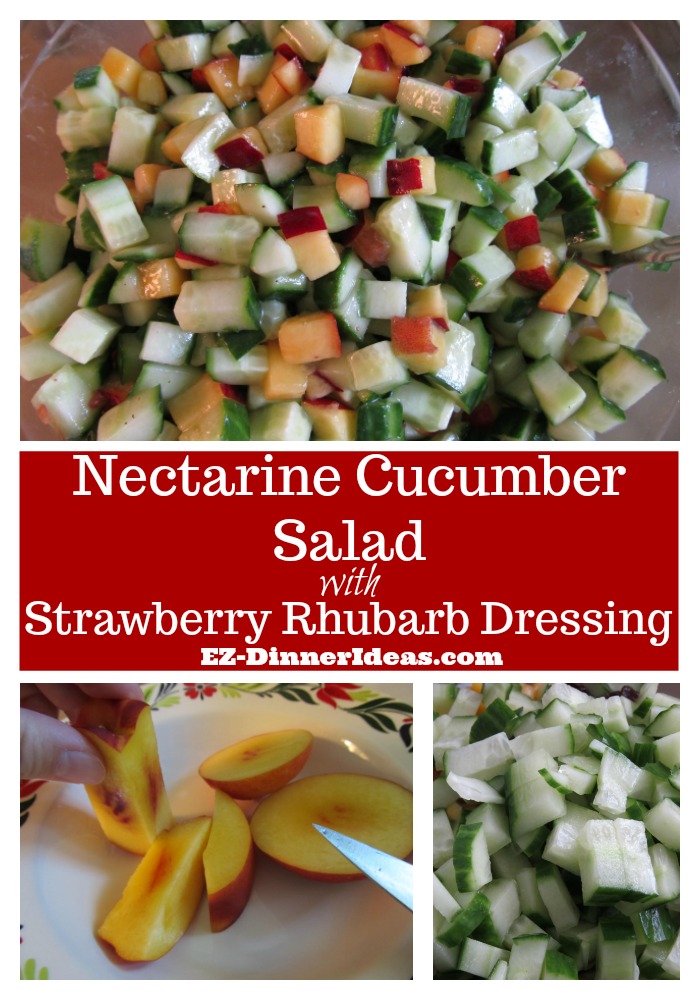 Total Time: 20 Minutes
Prep Time: 20 Minutes  
Active Cook Time: ZERO  
Inactive Cook Time: ZERO  
Serving: 4-6



How To Cut A Nectarine?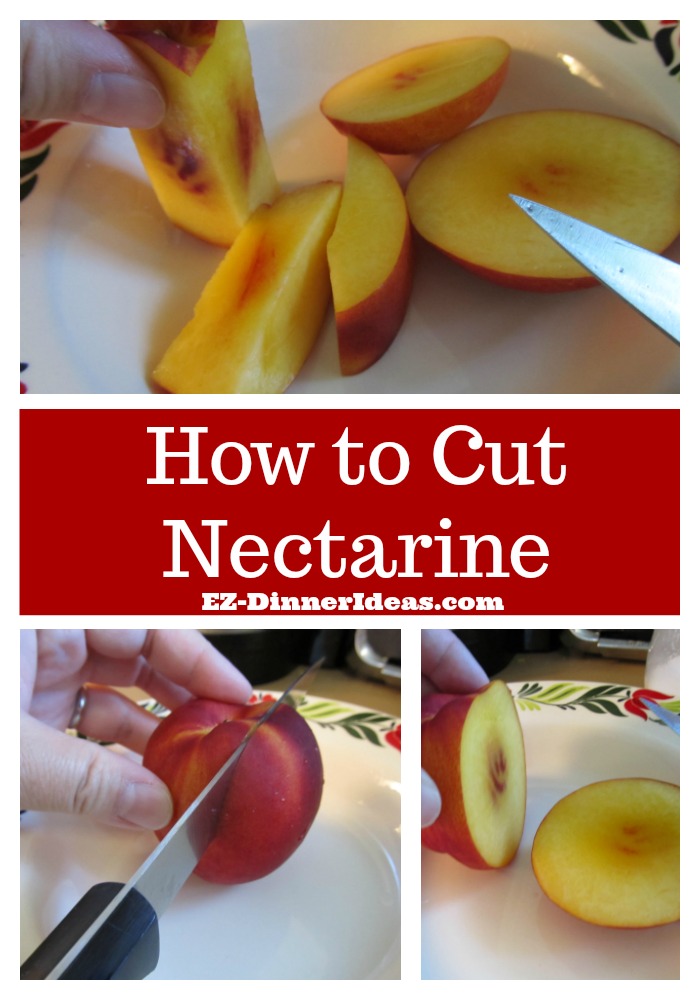 In the past, I always liked to peel the skin of nectarine before eating it.  I am not sure if that was the reason that made nectarine never on my favorite list.

Until I stumbled on a search result on the internet, I learned that the skin is edible, too.  I felt like I found a holy grail.

With the skin on, the texture and flavor of the nectarine kicks up several notch significantly.

Also, according to the research, there are only 60 calories in a nectarine which is great for weight loss.

So, how to cut a nectarine?  Like many pros instructions, I tried to cut a nectarine in the middle and went around the pit.  Then, I held on the 2 halves of the fruit and twisted.  Unfortunately, it didn't work.  The meat attached to the pit so well that it makes it very hard to open the fruit up.

The best way to cut a nectarine without struggling so much with the pit is to...stand up a nectarine on a cutting board or a smooth surface and slice it around the pit.
The most efficient way is to have a very sharp knife.  It will guide you to cut through the flesh by staying away from the pit.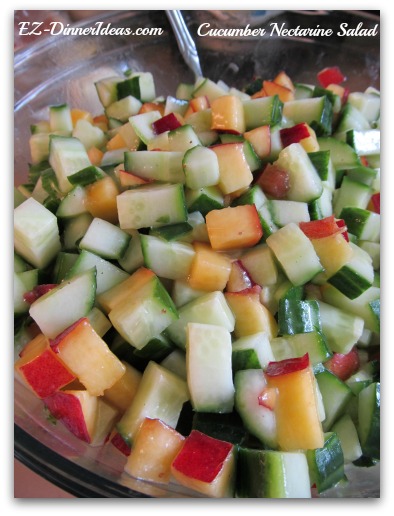 Nectarine Salad Recipe and Instructions

Ingredients
4 Seedless Cucumber (a.k.a. European Cucumber; diced)
4 nectarine (skin on; diced)

Dressing Ingredients
1/4 cup Strawberry Rhubarb Jam (Recommend: Mother's Mountain Brand)
1/4 cup Apple Cider Vinegar
1/4 cup Extra Virgin Olive Oil
1 tablespoon Dijon Mustard
A pinch of each of salt and pepper

Combine diced seedless cucumber and nectarine in a big mixing bowl.
Whisk the ingredients of the dressing in a separate bowl to taste.
Pour the dressing to the cucumber mixture.
Toss the coat.
Chill in the fridge for at least an hour and ENJOY!


---

Recipe Ingredients and Tools

---
Serve This With: 

---

You May Also Be Interested In:

Home > Easy Side Dish Recipes > Nectarine Salad with Cucumber and Strawberry Rhubarb Dressing