How to Cool Down in this Summer?
Hi! Guys,

July is HUGE for our family. We have birthday to celebrate and annual family reunion to go to.

Just like almost everything else this year, there is not much to do or celebrate like we always do because of the pandemic.

But I have been reminding myself that this is the great time to open my eyes and hearts to appreciate things I have and have not around me.




Your Exclusive Page Password
Please note that I have added a password to protect the exclusive page for you.

A shopping list of patriotic holiday cookout was added lately. Make sure to check it out.
Tip/Idea
Hydrate and Re-Energize
Some states and countries started to loosen up and people get more active. So, I assume that you may have a lot of outdoor activities, such as hiking. Of course, water is VERY important to keep you hydrated.

Here is another great tip that I have been using in past 3 hikes. Before leaving the house:

1) Pack a small box (about 2 cups) of frozen fruit for each person.

2) Leave the food containers in an insulated lunch bag. This lunch bag most likely stays in a hot vehicle.

3) After your outdoor activities, the frozen fruit is thawed just in time for you to consume. It is still very cold. It helps you to cool down and re-energized.

The picture above shows an example in a big glass bowl. But you most likely will store it in a smaller food container or separate containers.




Fun Culture
What's the relationship of Chinese food and number 7?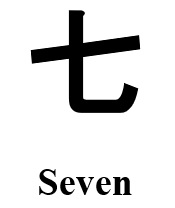 First of all, there is no difference between traditional and simplified Chinese writing when it comes to this word meaning "7".

The pronunciation is a bit different. Cantonese calls "tsat". Mandarin pronounces as "qi".

Since we are in the 7th month of the calendar, I am sharing an interesting fact about "7" on a Chinese dining table.

When it comes to a Chinese dinner, it is always in a family style. That means every main course is in the middle of the table. Whenever someone wants to have some from a specific dish, they will get just enough for one bite out of that dish. That's Chinese family style meal.

But what's the relationship of the family style and the number 7?

The number of main courses or dishes in the middle of a Chinese dining table is rarely 7. Why?

"7" is only used for the ghost or our ancestors. Many Chinese follow this rule to the t due to their respect or scare of the spirit in the past.




Featuring Recipe
Lemonade Concentrate Recipe from Scratch
Typical lemonade recipes have 2 challenges:

1) Adding sugar into the drink and keep stirring it until it dissolves. Well, the sugar doesn't dissolve easily in cold liquid and keep adding more sugar to "sweeten" to the desire doneness means more sugar consumption while plenty of sugar is at the bottom of the drink. Waste of time and effort.

2) Certain people do have sweet tooth which means everything needs to be sweeter. This happens in my household. So, this lemonade recipe works perfectly for us. Get Recipe




Product I Recommend
Good to the Last Drop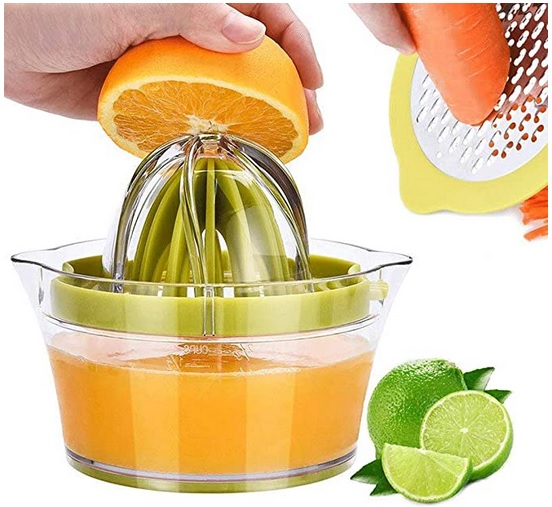 In my opinion, a stand-up squeezer works a 100% better than a handheld one. It has more power to squeeze out all the juice. This is just my experience after investing quite a bit of money buying a handheld one which didn't last very long. Buy It Now




Be Safe and Healthy
In my family, summer time is about fun and learn. For school children, we always take this time to sharpen our skills. I carry on this tradition with my little one as well.

I want to end this month's newsletter with this Biblical quote from Proverbs 18:15, "Intelligent people are always ready to learn. Their ears are open for knowledge." Happy Summer! Be safe and healthy.




Your Support
This website is my labor of love. That's why everything is FREE. But I do have expenses, in addition of my time, to keep it going.

If you make any purchase in Amazon.com, I encourage you to click on any link on this website. Even buying a Harry Potter book, it will give me a small percentage of commission, but does NOT cost you anything.

You can also click on a "PayPal" button on the site or the link here in this newsletter to make a small donation.
Make A Donation

Any little thing you do will help this website tremendously. Thank you very much.




Spread The Words
If you think this website helps you, please spread the words to the people you care, you love and you know.

Thank you very much for your continuous support.

Until next month,
Janny

Contact Me
Facebook page
Pinterest
YouTube