Easter - A Celebration of Re-birth/Rejuvenation
Hi! Guys,

Year 2020 Easter is very different from many in the past. You and I most likely are confined in the house.

But I try my best to keep up my positive attitude. I am grateful for having more time with my family, especially my little one. I highly recommend you to think of at least one thing to be grateful for every day. Before you know it, the pandemic is over.




Your Exclusive Page Password
Please note that I have added a password to protect the exclusive page for you.

Password is only available for subscribers.
Your Exclusive Page Link




Tip/Idea
Beautiful Colored Hard Boiled Eggs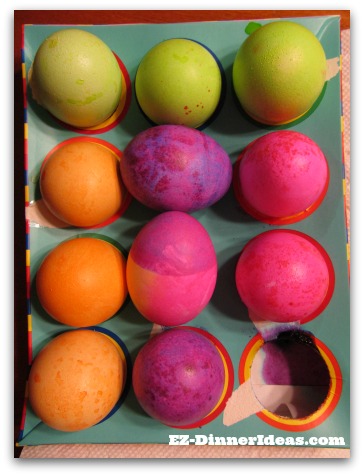 Children or not, dying Easter eggs is one of the fun ways to celebrate this festival. If you plan to eat the colored eggs later, here is the way to make the perfect hard-boiled eggs.

1. Put eggs into a pot of cold tap water.
2. Cover with lid and bring it to rolling boil.
3. Turn off heat and leave it alone for 11 minutes.
4. Transfer eggs into ice water to stop the cooking process. It will take a few minutes before the eggs will completely cool down.
5. Let them dry and they are ready for coloring.
6. Since all food coloring is edible, store these hard- boiled eggs in the fridge once the coloring is completed. There, you have beautiful hard boiled eggs.




Fun Culture
Do Chinese Celebrate Easter?
Yes, Chinese do celebrate Easter. But it is not as festive as in Christmas.

Hard boiled eggs in Mandarin is called "gundan". "Gun" here pronounces as you start out to pronounce the word "guava". "Gun" means boil or roll. "Dan" means egg or eggs. Cantonese calls hard boiled eggs as "bo shui dan". "Bo" means boil. "Shui" means water and "dan" means egg or eggs.

"Guandan" is sometimes used when someone is chasing somebody out angrily. The chasing person would yell "Get out!" or "gundan".




Featuring Recipe
Easter Bunny Cake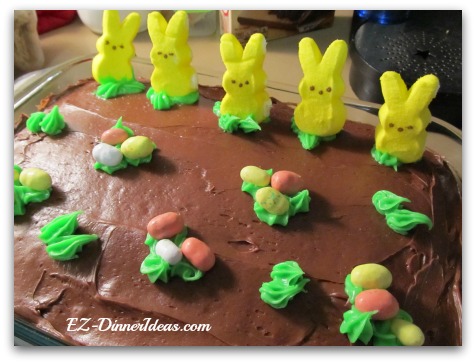 Easter Bunny Cake is surely my top selection. It is super easy and encourages creativity. It is also a recipe which allows several people to spend quality time together.

Everbody has a chance to take turn decorating the cake before enjoying it. You can also make cupcakes. So, everyone can decorate their own. Maybe, host a little competition. What's better than that, right? Get Recipe




Product I Recommend
Cheap Natural Remedy
SURPRISE!


I normally would recommend a product that I love here in this section. Due to the pandemic, we are all confined in the house and spend as little money as we can. So, I am recommending a very economic and natural product to you. It may be in your fridge already. And I bet you know it. Yes, eggs.

Chinese use hard-boiled eggs as natural remedy. I still remember when I first introduced it to my husband more than 10 years ago, he was shocked. I was glad that he was open to try it out. Then, he admitted to me later that it worked very well.

So, how could eggs be natural remedy?

Whenever there are any bruises, especially an ugly looking one, use a wet washcloth to wrap around a hot, hard-boiled egg. Then, gently roll it on top of the affected area. The bruise will disappear overnight. I would not recommend to eat the egg later. But there are some people do so.




Be Safe and Healthy
I want to end this month's newsletter with this Biblical quote from Psalm 23, "The Lord is my shepherd,....Even though I walk through the darkest valley, I will fear no evil, for you are with me." Be safe and healthy.




Your Support
If you make any purchase in Amazon.com, I encourage you to click on any link on this website. Even buying a Harry Potter book, it will give me a small percentage of commission, but does NOT cost you anything.

You can also click on a "PayPal" button on the site to make a small donation. Make A Donation

Any little thing you do will help this website tremendously. Thank you very much.




Spread The Words
If you think this website helps you, please spread the words to the people you care, you love and you know.

Thank you very much for your continuous support.

Until next month,
Janny

Contact Me
Facebook page
Pinterest
YouTube