Keep Baking
Hi! Friends,

We did cover baking in October. But December is surely the month that everybody starts rolling up their sleeves and getting busy. Almost every household in America has an oven, big or small, old or new. Everybody's oven is different. Have you wondered sometimes why using the same recipe, but the oven didn't work as what you read on the instructions? The oven works perfectly fine. But it sometimes acts differently like a human being. We are going to explore one of the main reasons this month and hope to help you to understand it better. Then, you will have less frustration, but more joy of baking and creating great memories during the holiday seasons.

Before we start, I want to express my sincere gratitude for all your support throughout these years.

Wish you all Merry Christmas and a Happy New Year!




Your Exclusive Page Password
Please note that I have added a password to protect the exclusive page for you.

Password: (You should have received it in your welcome email. If not, please email me with your email address that you used for signing up our newsletter. Thank you!)

REMEMBER: There is a NEW subscriber exclusive session where you can learn more Chinese fun facts. If you love history or do business with China, you will find this info fun and helpful.

Your Exclusive Page Link




Tip/Idea
Getting to Know Your Oven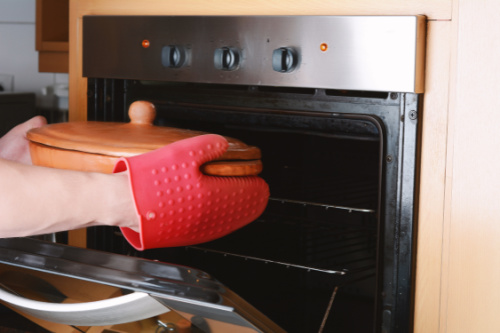 You always hear chefs saying that different oven has different personality. You may wonder why. Age of an oven, surely, plays a very significant role. But that's not what we are discussing today.

The built of an oven is another major factor. However, many of us are not aware of.

Here is one personal experience I ran into lately. We just bought a new stove range to replace the old one. Both old and new ones happened to be the same brand. When the old one was first installed as a brand new oven, we realized immediately that heat lost quickly. By opening the oven door to take a tray out to turn food over before putting it back into the oven lost at least 10F easily. Yes, 10F loss just that simple gesture.

However, with this recent one, we realized that it took "forever" to preheat the oven. On top of that, by opening the oven door like the example above, the temperature loss is only 2F.

So what does that mean? That means the insulation is better. Throughout the cooking process, the heat loss, even the oven door is closed, is less. It also means that the food will be cooked sooner than later.

During the holiday season, we have a lot of baking to do. The most common one is cookies. So, next time, when you do the baking, look closely why your oven acts this or that way. It helps you to manage the cook time much better.




Fun Culture
Christmas Time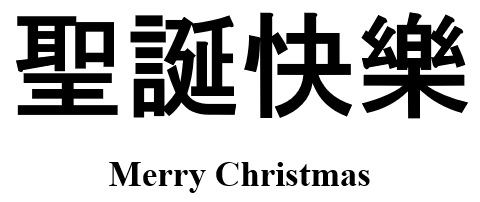 Cantonese - "Sain Dan Fai Lok"

Mandarin - "Sheng Dan Kuai Lie"

The above Chinese words are the traditional writing. They mean "Merry Christmas". To break it down word by word, you may be amazed how all these words coming together. Starting from the left, the first word means "saint". In fact, the Cantonese pronounciation is very closed to "saint", but without the "t" sound. The second word after means "birth". And the last 2 words on the right, they must go together to represent the meaning of "happiness".

Chinese do celebrate Christmas.

Although a white Christmas is impossible in China or Hong Kong, you will love the festivities over there. Sometimes, amusement parks may give an opportunity for people to experience a white Christmas.

Shopping malls are all well-decorated. The street lights, oh my gosh....the street lights and the entire city of Hong Kong must be on your bucket list before you die. It is more gorgeous than in New York City. Call me being bias.

The picture above is a Christmas tree in a Hong Kong shopping mall which was 7-storie high. Check out the Subscriber Exclusive for the Hong Kong Christmas lights.

(Click here for MORE Subscriber Exclusive Fun Culture related to this newsletter)




Featuring Recipe
12 Cake Mix Dessert Recipes
Nothing against making a batch of cookies from scratch. But if you are super busy at different things in life, cake mix cookie recipes are your life-savers.

Check out these 12 cake mix dessert recipes.
Product I Recommend
Restaurant Grade Baking Sheets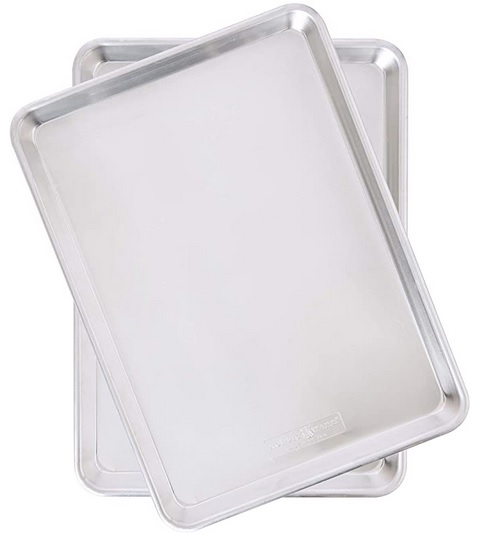 Bake wares are made of different kind of metals and even silicon. A restaurant grade baking sheets should be in your kitchen. The metal stays in the same shape even under a super high heat. It keeps the cook time and temperature evenly spread out. Buy It Now




Be Safe and Healthy
Let's end this month's newsletter with this Bible verse.

"For nothing will be impossible with God." – Luke 1:37

Happy Holidays to you and your family!




Your Support
This website is my labor of love. That's why everything is FREE. But I do have expenses, in addition of my time, to keep it going.

If you make any purchase in Amazon.com, I encourage you to click on any link on this website. Even buying a Harry Potter book, it will give me a small percentage of commission, but does NOT cost you anything.

You can also click on a "PayPal" button on the site or the link here in this newsletter to make a small donation.
Make A Donation

Any little thing you do will help this website tremendously. Thank you very much.




Spread The Words
If you think this website helps you, please spread the words to the people you care, you love and you know.

Thank you very much for your continued support.

Until next month,
Janny

Contact Me
Facebook page
Pinterest
YouTube