A couple weeks ago, I hosted a church breakfast meeting (a.k.a. coffee time). Many people in our church like to take the opportunity to have it as their breakfast, brunch or lunch.
I love doing event like this. And I do it very often. Everybody is busy. You may think that it is a heavy duty. In fact, it is not. So, I thought I would take the opportunity to show my fans how to put together a menu and food in 24 hours for feeding 30-40 people.
In between, there was still time to do chores at home or even go to a minor league baseball game.
If you missed it, don't worry, here are the links for the very first two posts where you can catch up.
Successful Tips for Hosting A Breakfast Meeting
Successful Tips Hosting a Breakfast Meeting
You will find out more how each dish was prepared and the timing after the above two posts.
Stay tuned for more upcoming posts of hosting a breakfast event.
4th of July Cookout
Many families like to celebrate this day with a cookout. Are you one of those, too?

Corn on the cob is a very popular item on the menu, next to hot dogs and burgers. If you are still looking for THE recipe to make perfect corn on the cob, make sure to check out this recipe.
Perfectly Cooked Corn On The Cob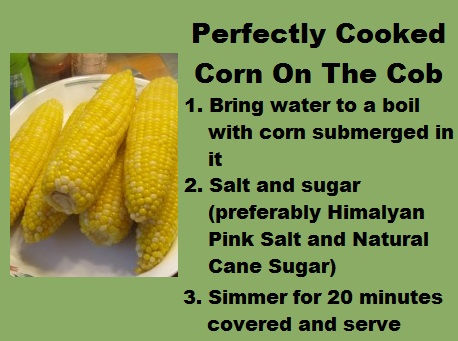 Your Support
This website is free. But there is operating cost, other than my personal time. To keep it going, your support is very important.

If you make any purchase in Amazon.com, I encourage you to click on any link on this website. Even buying a Harry Potter book, it will give me a small percentage of commission, but does NOT cost you anything.

You can also click on a "PayPal" button on the site to make a small donation.

Or, tell your friends and families about EZ-DinnerIdeas.com.

Spread The Words
If you think this website helps you, please spread the words to the people you care, you love and you know.

Thank you very much for your continuous support.

Until next month,
Janny
Contact Me
Facebook page
Pinterest
YouTube