Happy Chinese New Year!
Hi! Friends,

Kung Hei Fat Choi! (The first greeting to people during Chinese New Year.) Happy Chinese New Year!

Chinese New Year is also called the Spring Festival. It started Feb 1 this year. If you didn't know, no worry. Chinese celebrate this for the entire month. So, it is never too late. We will cover a lot of fun things of Chinese food culture this time. So, sit back and enjoy!

Happy Great Year of Tiger!




Your Exclusive Page Password
Please note that I have added a password to protect the exclusive page for you.

Password: (You should have received it in your welcome email. If not, please email me with your email address that you used for signing up our newsletter. Thank you!)

REMEMBER: There is a NEW subscriber exclusive session where you can learn more Chinese fun facts. If you love history or do business with China, you will find this info fun and helpful.

Your Exclusive Page Link




Tip/Idea
How to Eat with Chopsticks


Have you ever wondered how to hold chopsticks? With the correct guidance, I can guarantee you that you can do it better than any Chinese, just like my American husband.

Here are the steps:

1) Rest one chopstick at the base of your thumb and index finger. This one is supported by your ring and little fingers. Basically, this chopstick doesn't move at all.

2) Then have your index and thumb to hold another chopstick. It is supported by the middle finger. This chopstick is all the actions taken place with the help of the other one.

3) When handling the chopsticks, the middle finger will push up and open the chopsticks wide.

4) Use your index finger to push down to close the gap. This will give a good grip to hold on tight to the food that your chopsticks pick up.

There you have it. If you really want to excel in this skill, pick up 2 identical pens or pencils and practice. You will get the same results.




Fun Culture
First Chinese Valentine's Day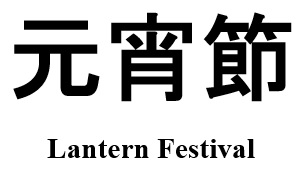 Cantonese: Yuen Siu Ji

Mandarin: Yuan Xiao Jie

This is the way how Chinese call the first Chinese Valentine's Day of the year.

Let's dive in each character's meaning. Starting from the first word on the far left, "Yuen" or "Yuan", it means "first, primary, beginning, initial". The word in the middle, "Siu" or "Xiao" means "night". The last word on the right, "Ji" or "Jie", means "festival".

In ancient China, single men and women came to appreciate the lanterns and some ended up finding their future spouse.

(Click here for MORE Subscriber Exclusive Fun Culture related to this newsletter)




Featuring Recipe
Hongkong Stir-Fry Beef Spaghetti
This is one of the oldest Chinese fusion dishes. I have been enjoying this dish since I was a kid. My dad used to eat it every day for lunch. It was that good that he couldn't help it.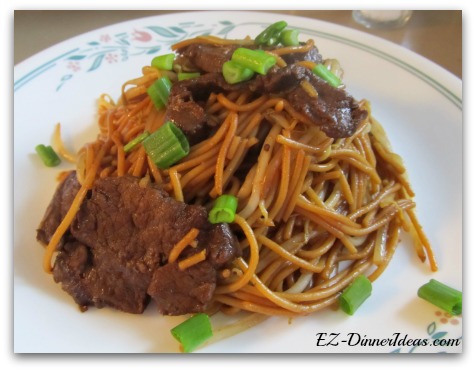 Product I Recommend
Training Chopsticks for Adults


Chopsticks for beginners and it is also one of the very few directing you to hold the chopsticks in the right way. Buy It Now




Be Safe and Healthy
Let's end this month's newsletter with this Bible verse.

"Be strong and courageous. Do not fear or be in dread of them, for it is the Lord your God who goes with you. He will not leave you or forsake you." ~ Deuteronomy 31:6

Happy Valentine's Day!




Your Support
This website is my labor of love. That's why everything is FREE. But I do have expenses, in addition of my time, to keep it going.

If you make any purchase in Amazon.com, I encourage you to click on any link on this website. Even buying a Harry Potter book, it will give me a small percentage of commission, but does NOT cost you anything.

You can also click on a "PayPal" button on the site or the link here in this newsletter to make a small donation.
Make A Donation

Any little thing you do will help this website tremendously. Thank you very much.




Spread The Words
If you think this website helps you, please spread the words to the people you care, you love and you know.

Thank you very much for your continued support.

Until next month,
Janny

Contact Me
Facebook page
Pinterest
YouTube