Make the Best Burger from Stovetop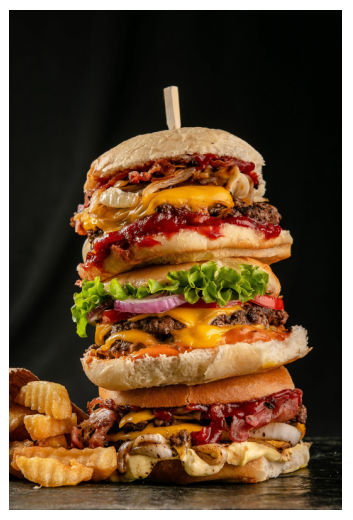 Hi! Friends,

Spring is here. You most likely start to cook on the grill. We all do know that weather can be tricky. You plan on cooking on the grill, but it rains. If your grill is not under any awning or cover, your food can get rained on. What if you don't have an indoor grill or griddle, how can you get the best result by cooking it on the stove top?

Well, we will find out in this month.

For all mothers out there, Happy Mother's Day!




Your Exclusive Page Password
Please note that I have added a password to protect the exclusive page for you.

Password: (You should have received it in your welcome email. If not, please email me with your email address that you used for signing up our newsletter. Thank you!)

REMEMBER: There is a NEW subscriber exclusive session where you can learn more Chinese fun facts. If you love history or do business with China, you will find this info fun and helpful.

Your Exclusive Page Link




Tip/Idea
How to Make the Best Stovetop Burger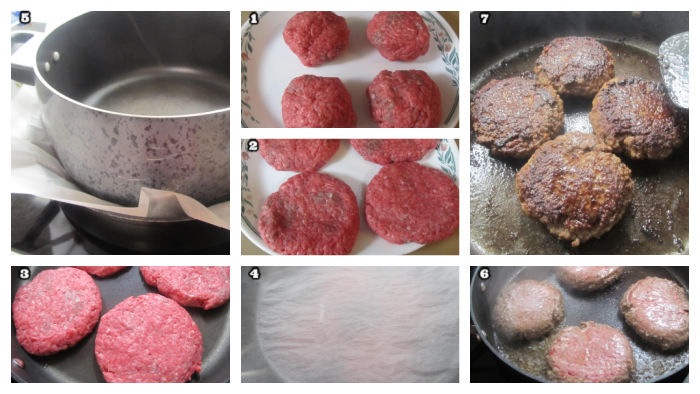 Burger tends to puff up during its cooking process. If you are picky about the thickness of a burger, here is a great way to cook it to perfection.

You need a big skillet to cook the burger and a Dutch-oven type of pot to hold the meat down so that it does not puff up. The skillet needs to be big enough to allow the pot to stack inside.

You will make your patties as usual and transfer to a preheated skillet. While the burgers are cooking, add a piece of parchment paper on top before stacking the pot on top. This will prevent the burned grease stuck at the bottom of your Dutch oven or pot.

Depending how well you are going to cook your meat, carefully remove the pot and then the parchment paper. Then, turn patties over and stack parchment paper and pot back on and continue cooking until your desired doneness.

Yes, you can apply the similar method on your outdoor grill. You may want to double up 2 baking sheets together and wrap at least the bottom one around with aluminum foil before use. This will make your cleanup much easier. As soon as the patties go onto the grill, stack the baking sheets on top just like how you do it above.




Fun Culture
Is there Burger in Chinese Cuisine?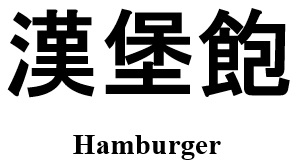 Chinese do eat burger in fast food chain, such as MacDonald's. But we don't make burger with any kind of ground meat and serve as burger.

So, your next question most likely is, "Do they use ground meat in Chinese cooking at all?" Check out the Subscriber's Exclusive session to find out.

(Click here for MORE Subscriber Exclusive Fun Culture related to this newsletter)




Featuring Recipe
10 Ground Beef Recipes for Meal Prep
We cook out a lot during summer. Other than Memorial Day and Independence Day, there are plenty in between. We always buy more than what we need. So, what are you going to do with all the ground beef? These 10 recipes will amaze you that you are going to look forward to having more leftover next time.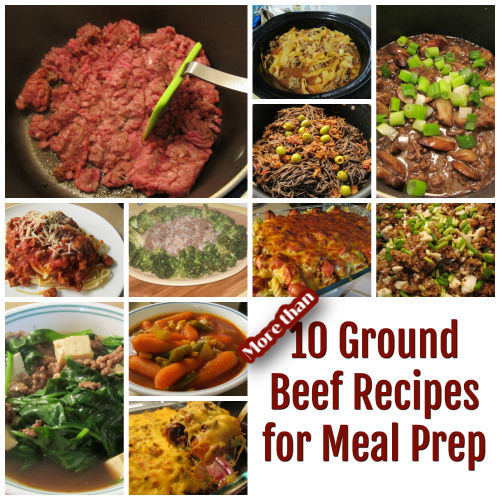 Product I Recommend
Ninja Non-Stick Skillet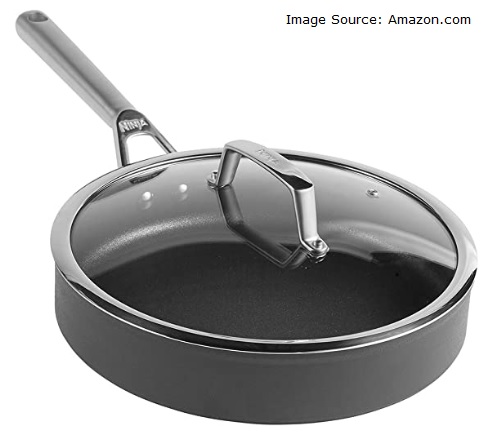 I love this skillet so much because it is huge and heavy duty. It can go directly into a hot oven without worrying about the temperature limit. I love it so much that I got 2 of them in my kitchen. Yep, they are exactly the same size.
Be Safe and Healthy
Let's wrap up this month with this Bible verse.

"May the God of hope fill you with all joy and peace as you trust in him, so that you may overflow with hope by the power of the Holy Spirit." ~ Romans 15:13




Your Support
This website is my labor of love. That's why everything is FREE. But I do have expenses, in addition of my time, to keep it going.

If you make any purchase in Amazon.com, I encourage you to click on any link on this website. Even buying a Harry Potter book, it will give me a small percentage of commission, but does NOT cost you anything.

You can also click on a "PayPal" button on the site or the link here in this newsletter to make a small donation.
Make A Donation

Any little thing you do will help this website tremendously. Thank you very much.




Spread The Words
If you think this website helps you, please spread the words to the people you care, you love and you know.

Thank you very much for your continued support.

Until next month,
Janny

Contact Me
Facebook page
Pinterest
YouTube