Easy Dinners with Ground Beef

10+ Way To Save Money And
Make Healthy Homemade Meals
These 10+ easy dinners with ground beef for meal prep is a way to save money and time.  Any leftover from a big cookout, here are some great ideas to use up the leftover, too.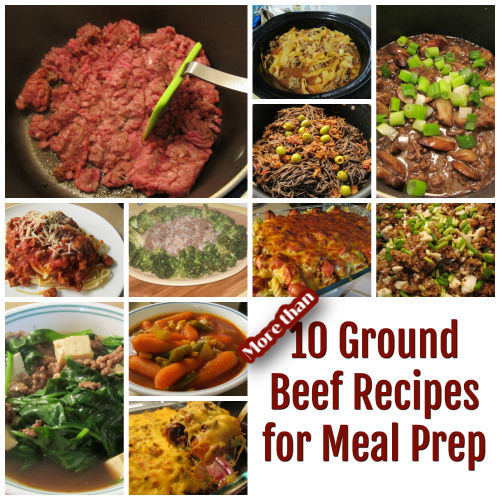 Who doesn't like to save money, right? 
When ground beef is on sale, typically, we will think about making burgers.  However, discount price is usually applied to big quantity of purchase.  Does that mean you have to make burgers? 
No, absolutely, not.  Because even a burger fan gets tired of the same thing over and over so many times.  Here are 10+ ground beef recipes for your meal prep.  Believe it or not, you can go all out making Chinese with ground beef.
---

Recipe Ingredients and Tools

---

10+ Easy Dinners with Ground Beef Roll Call

Chinese Beef Mushrooms with Oyster Sauce
People love to pair steak and mushrooms together.  Why not do it in a Chinese way?  This is an heirloom recipe which is great for steamed white rice. (Get Recipe)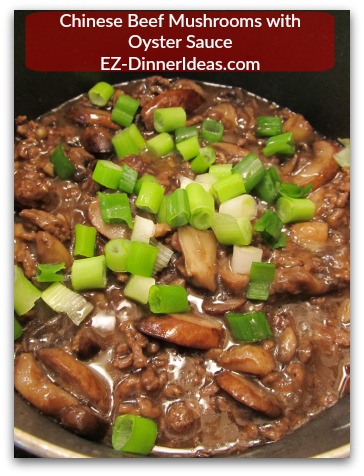 Ground Beef Egg White Fried Rice
What to do with the leftover steamed rice?  This is the perfect recipe for it. (Get Recipe)

5 Spice Beef Rice Broccoli
Beef and broccoli is always on a Chinese take-out menu.  Adding Chinese Five Spice into it, oh man, oh man, this brings you to another whole new level. (Get Recipe)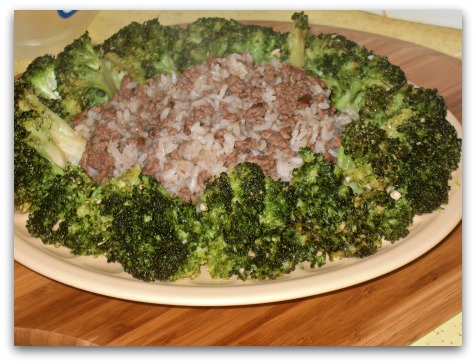 Beef Spinach Tofu Soup
If you are very health conscious, spinach and tofu could possibly on your good list.  Adding some ground beef into this soup will give it more flavor. (Get Recipe)

30-Minute Chili Cheese Dog Pasta Casserole
Burger and hot dogs are not only for cookout, but also for comfort food. (Get Recipe)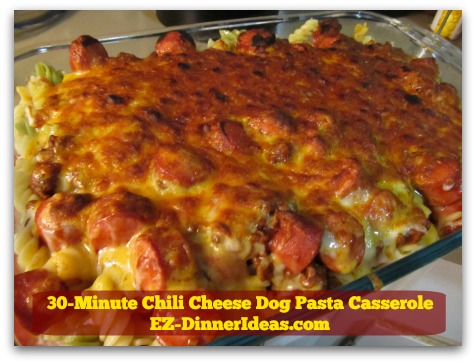 Low-Carb Unstuffed Peppers Skillet

A traditional stuffed pepper recipe was turned inside out and upside down.  You are going to fall head over heel of this one-pot meal. (Get Recipe)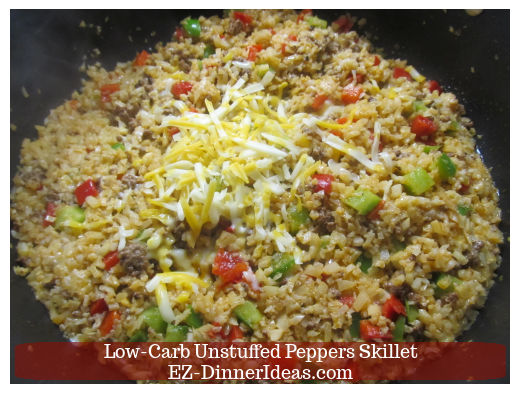 One-Pot Beef Taco Salsa Black Bean Spaghetti

How much do we love one-pot meal?  A lot.  This is like a beef taco dinner but having it in a spaghetti way. (Get Recipe)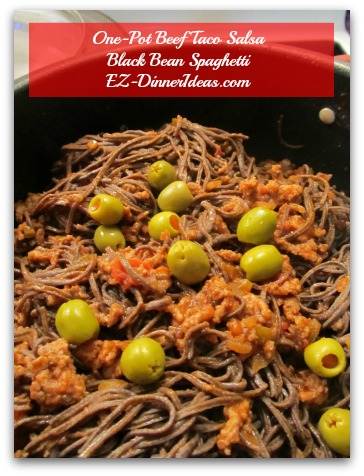 Spaghetti with Meat Sauce

Who doesn't like spaghetti?  Best of all, save 2 cups before serving.  Why?  Keep reading. (Get Recipe)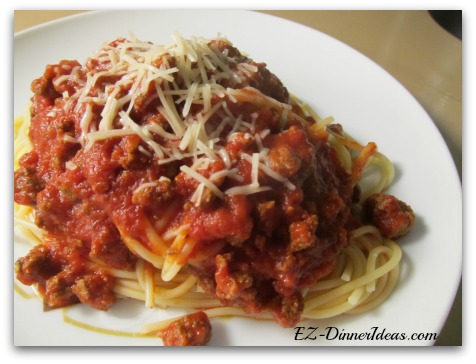 Spaghetti Sauce Vegetable Soup

Those 2 cups you saved earlier are perfect for this soup recipe.  You will be amazed the flavor, thickness and, best of all, the ease to make dinner. (Get Recipe)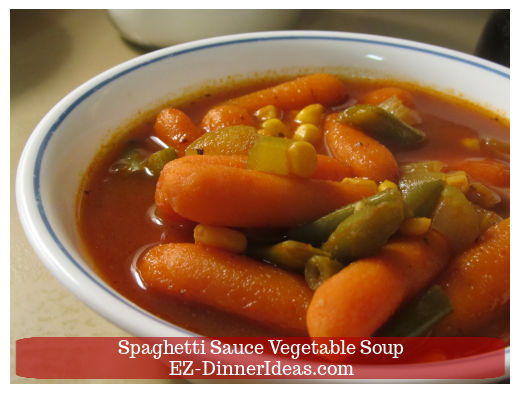 Slow Cooker Golabki Polish Stuffed Cabbage Roll Soup

Traditional stuffed cabbage rolls could be very time consuming.  But when you are in a hurry, make an un-stuffed one like this. (Get Recipe)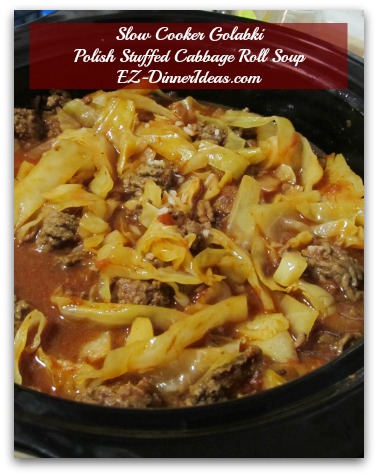 Sonic Chili Cheese Tots

As much as you and I love to enjoy a trip going to a fast food chain, this recipe is super for feeding a big crowd with crazily low price. (Get Recipe)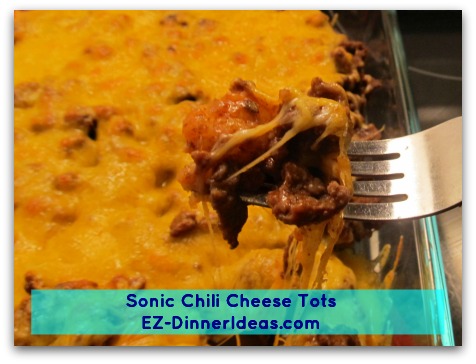 3-Ingredient Salisbury Steak
This can be your plan B if you plan on a cookout, but it rains. It is also a great way to enjoy mouthwatering steaks with a super low budget. Whatever your plan is, this is a dish to die for. (Get Recipe)

Chinese Beef Fried Eggs
This is a very typical Chinese family dish that you always see during lunch or dinner. Served it with steamed white rice and you will never able to stop because it is just sooooo good. (Get Recipe)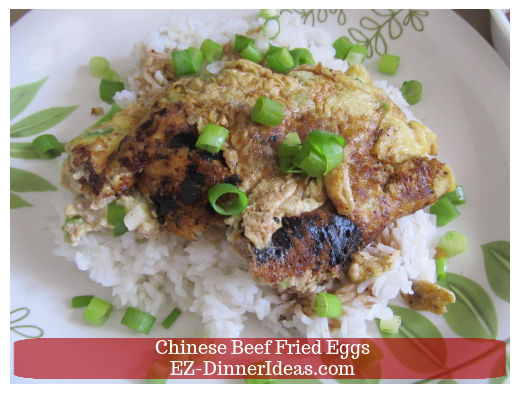 Recipes for Leftover Spaghetti Sauce with Rice 2 Ways
Once you see how these 2 meals are, you are going to purposefully make more spaghetti sauce next time just to have leftover. (Get Recipe)

Chinese Beef Egg Drop Soup
This is a very light soup that Chinese typically have before dinner. It is perfect for a rainy day. (Get Recipe)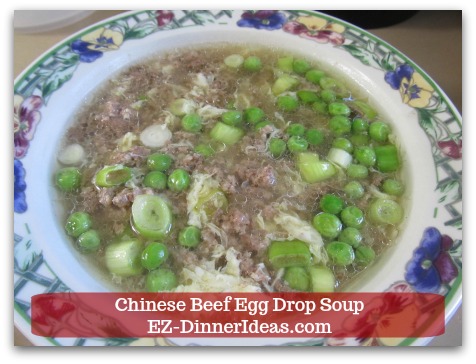 ---

You May Also Be Interested In:

---
Last Updated on Aug 28, 2023.
Home > Beef Recipes > 10 Easy Dinners with Ground Beef for Meal Prep