Ground Beef Mushroom Recipe
3-Ingredient Salisbury Steak Start Your Low Carb Diet From Here

This ground beef mushroom recipe is the marriage made in heaven for 3 simple ingredients.  It is melt in your mouth delicious.


Total Time: 21-26 Minutes
Prep Time: 5-8 Minutes  
Active Cook Time: 16-18 Minutes  
Serving: 1-3


When this recipe came along, I didn't know that it is called Salisbury steak.  

It happened because I bought a big package of ground beef when it was on sale and there was so much leftover.  Throwing food away is the last thing I want to do.  Canned cream of mushroom soup and mushrooms are my pantry staples.  So, that was how this beef and mushroom recipe created.


CHEF NOTES
This is a perfect low carb recipe.  I always save some for my lunch.  I did realize that the cream sauce is dangerous to the plastic lid or any plastic container.  The splatter from the sauce melts the plastic.  So, make sure to transfer to a glass container or plate before putting the food into the microwave.  Another option is to replace the plastic lid with a damp paper towel.

I purposefully made it oblong to make it look like a steak instead of regular burger.  It's your choice to make the look of the meat.

Yes, you can double this ground beef and mushroom recipe.  If you choose to do so, I highly recommend you use a deep skillet to prevent from making mess out of the splatter.



Ground Beef Mushroom Recipe and Directions

Ingredients
3/4 to 1 lb Ground Beef
1 can (14oz) Cream of Mushroom Soup
1 can (5oz) Sliced Mushrooms (drained)
7oz Water (about 1 cup)
Dry Parsley Flakes (for garnish only)

Directions
Make patties and cook at medium high heat; 3 minutes per side.
Add mushroom, condensed soup and use soup can to measure 1/2 can of water.
Stir to combine sauce mixture and cover with lid  or grease splatter screen and simmer at low heat for 10 minutes .
Turn over half way.
Salt and pepper to taste and garnish with parsley and enjoy.
Want More Keto/Low-Carb Recipes?!
This ebook will teach you to cook authentic Chinese food in a healthy way. It will also show you how to get the beautiful colors, texture and taste you get from your favorite Chinese restaurants.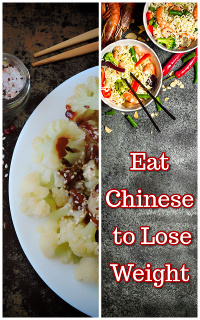 ---

Ground Beef Mushroom Recipe Steps with Photos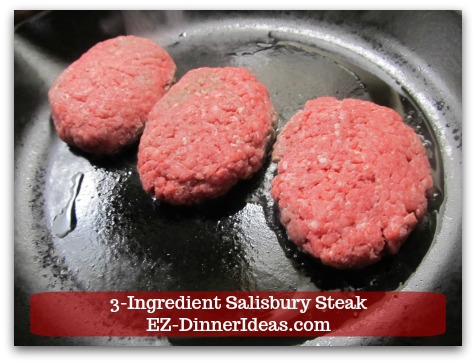 Make patties.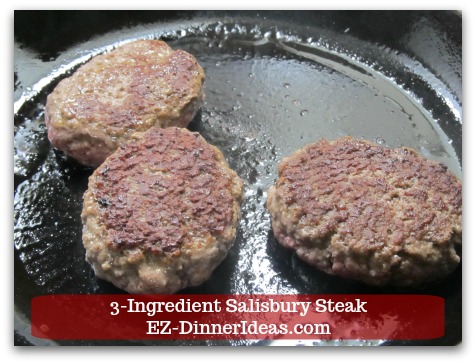 Cook at medium high heat; 3 minutes per side.
A can of each cream of mushroom soup and sliced mushrooms (pantry staples).
Add soup and mushrooms into the same skillet with Salisbury steak.
Cover skillet with grease splatter screen.
Simmer at low heat for 10 minutes.
Garnish with parsley (optional).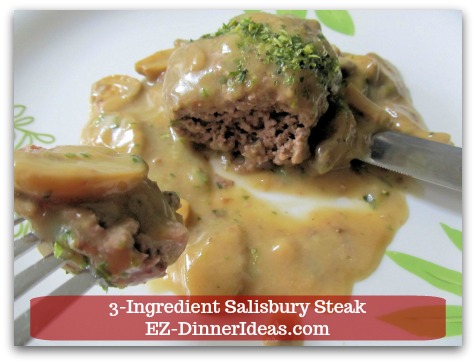 ENJOY!
---

Recipe Ingredients and Tools

---
Serve This With: 

---

You May Also Be Interested In:

---
Home > Beef Recipes > Ground Beef Mushroom Recipe | 3-Ingredient Salisbury Steak