Ground Beef and Eggs
Chinese Beef Fried Eggs is an Unbelievably Easy Chinese Family Style Dish

Ground beef and eggs is one of the most common combinationd in Chinese cuisine.  It is super easy to make it at home for a quick dinner.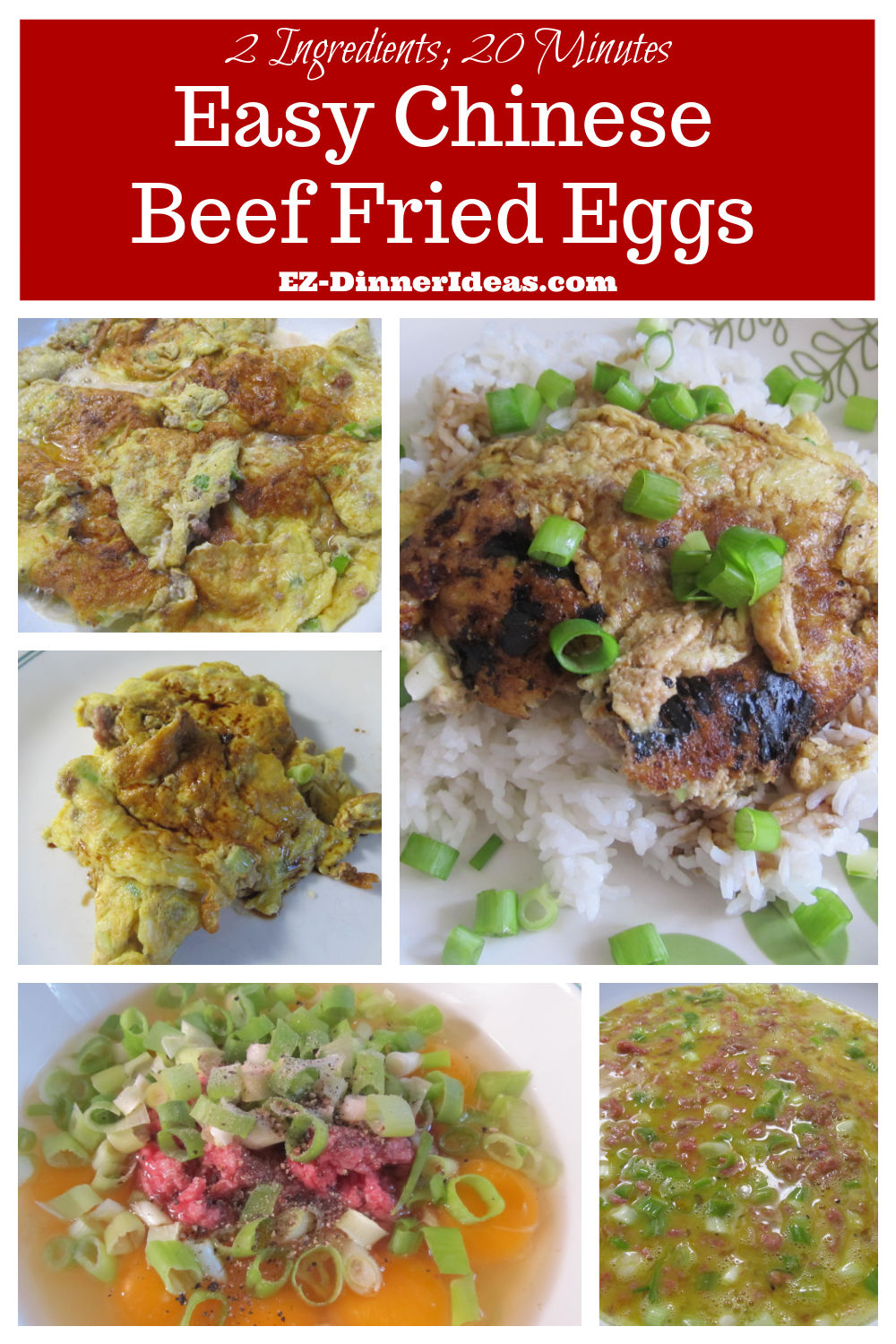 Total Time: 15-20 Minutes
Prep Time: 5 Minutes  
Active Cook Time: 10-15 Minutes  
Serving: 3-4


Believe it or not, with these 2 ingredients, Chinese can whip up many different recipes.  This is certainly one of them.  

Chinese fried egg in rice is a very popular family style dish. Most of the time, it is served in either mom and pop cafe or at home.


CHEF NOTES
If you are on low-carb or Keto diet, feel free to skip the rice.  You can certainly serve avocado or cauliflower rice on the side.

If you choose to serve with regular Chinese steamed white rice, start cooking rice first because it takes longer to be ready.
---

Recipe Ingredients and Tools

---
Ground Beef and Eggs Recipe and Directions

Ingredients
8oz Ground Beef
8 Eggs (beaten)
1 Scallion (chopped)
Splash of Chinese Dark Soy Sauce
2 tbsp Extra Virgin Olive Oil
Salt and pepper to taste

Directions
Transfer ground beef and 3 eggs in a big mixing bowl; use fork to mash ground beef into small pieces while beating eggs. (You don't want to have a big clumps which will affect your cook time)
Then, add the rest of the eggs, scallions, salt and pepper to taste.
Preheat a big skillet at medium high heat and add 2 tbsp of extra virgin olive oil.
Add egg mixture into the skillet; let it cook for 5 minutes and turn over.
Check eggs again 3 minutes later to make sure everything is cooked through.
Transfer to serving plate and add Chinese dark soy sauce and serve it along with steamed white rice. Enjoy!
Want More Keto/Low-Carb Recipes?!
This ebook will teach you to cook authentic Chinese food in a healthy way. It will also show you how to get the beautiful colors, texture and taste you get from your favorite Chinese restaurants.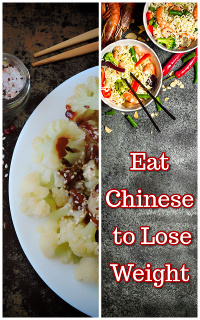 ---

Ground Beef and Eggs Steps with Photos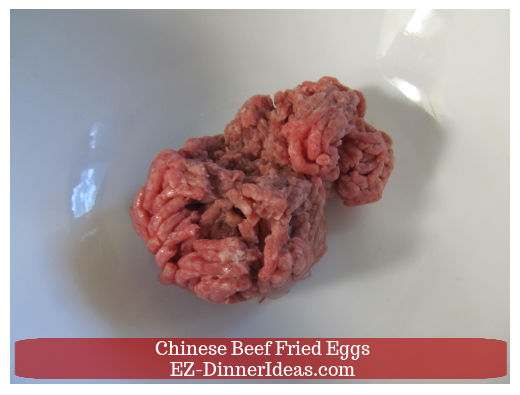 Combine 3 eggs and ground beef in a mixing bowl
Smash the meat into small pieces and beat the eggs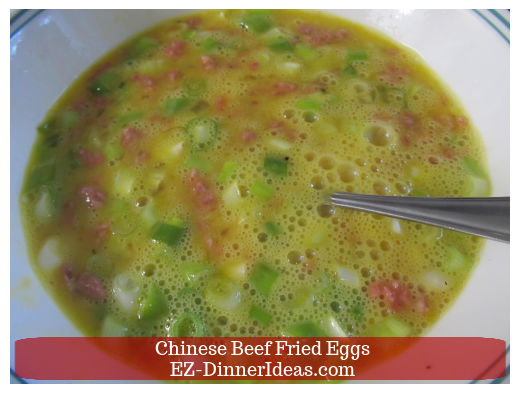 Add the rest of the eggs, scallion and seasonings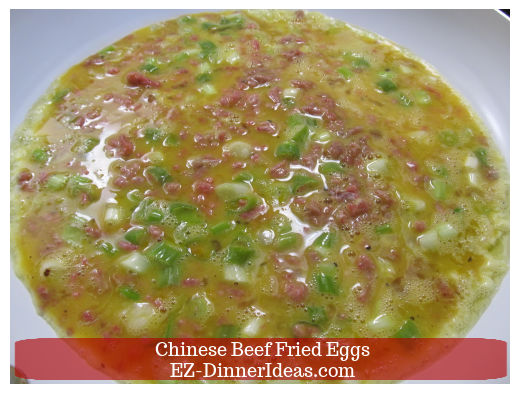 Cook beef and egg mixture in a hot skillet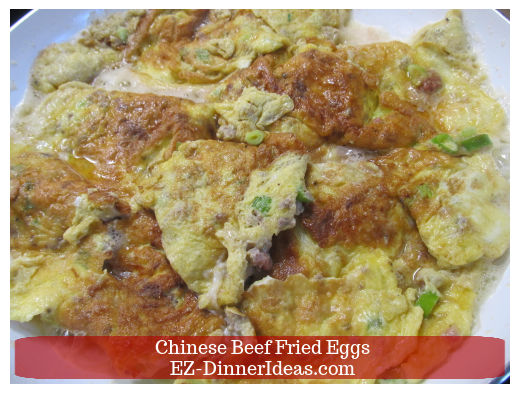 Turn egg over until it is solidified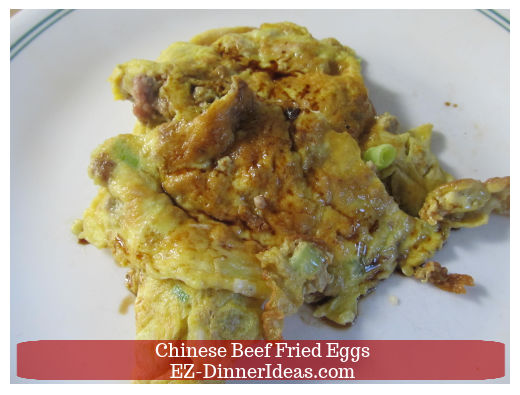 Add soy sauce and enjoy as is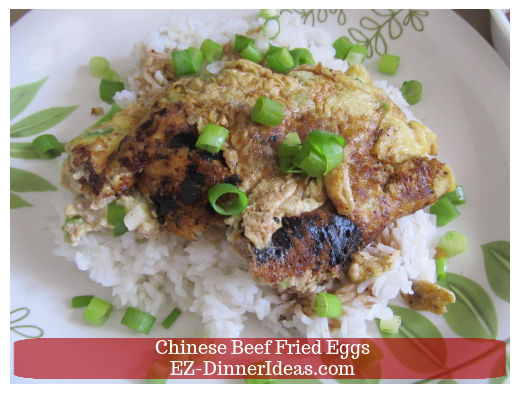 Or serve with white rice
---
Serve This With: 

---

You May Also Be Interested In:

---
Home > Asian Recipes > Ground Beef and Eggs | Chinese Beef Fried Eggs