National Frozen Food Month
Hi! Friends,

March is National Frozen Food Month. Our newsletter covered this topic 2 years ago and it got a lot of great responses. So, I thought that it would be great to share more about this topic.

Let's dive in.




Your Exclusive Page Password
Please note that I have added a password to protect the exclusive page for you.

Password: (You should have received it in your welcome email. If not, please email me with your email address that you used for signing up our newsletter. Thank you!)

REMEMBER: There is a NEW subscriber exclusive session where you can learn more Chinese fun facts. If you love history or do business with China, you will find this info fun and helpful.

Your Exclusive Page Link




Tip/Idea
Perfect Snack for Outdoor Activities


Pack some frozen fruits with you when you go to have any summer outdoor activities. Leave them in a hot car.

By the time you get back into your vehicle after that sweaty activities, the fruit is perfectly thawed for you to enjoy.

It cools you down immediately and satisfy your hunger and quench your thirst. That's what I do when we go on hiking during spring and summer time.




Fun Culture
The Chinese View of Frozen Food
As always, we are going to learn some new Chinese words.

From left to right, Cantonese pronunciation is "Lan Dong Sei Bun". Mandarin pronunciation is "Leng Dong Shi Pin". The first 2 words have the same meaning. Each of its definition means "cold". The last 2 words on the right mean "food".

Chinese consume more frozen meat than frozen vegetables.

Traditionally, grains is the Chinese food foundation. Animals are more for helping in the farming grain process instead of for consumption. It doesn't mean that there are no fresh meats sold in the market. But there are certain kinds of meat heavily relying on frozen source of supply, such as wings.

(Click here for MORE Subscriber Exclusive Fun Culture related to this newsletter)




Featuring Recipe
One Pan Broccoli and Shrimp
Both major ingredients are frozen. You will be amazed how delicious this dish going to come out.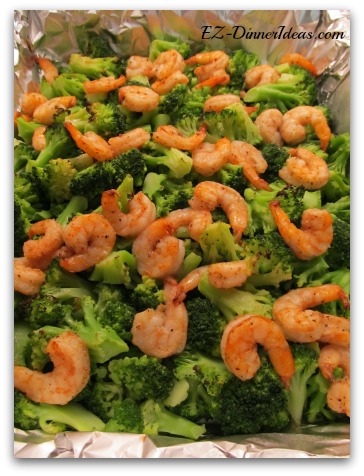 Product I Recommend
Upright Freezer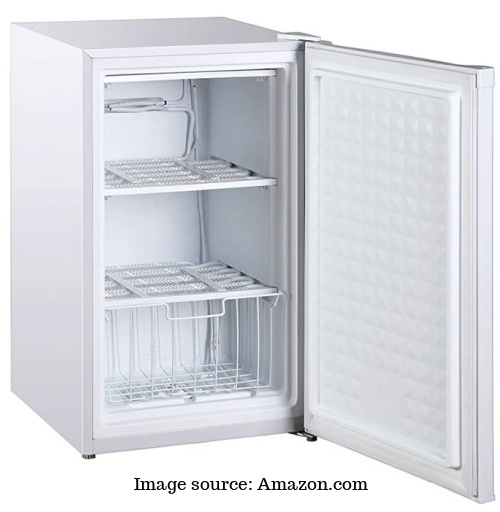 With price increases everywhere, an extra freezer helps to stock up any on sale frozen food items. In the long run, it saves more money in grocery. Buy It Now




Be Safe and Healthy
Let's end this month's newsletter with this Bible verse.

"Sow righteousness for yourselves, reap the fruit of unfailing love, and break up your unplowed ground; for it is time to seek the Lord, until he comes and showers his righteousness on you." ~ Hosea 10:12




Your Support
This website is my labor of love. That's why everything is FREE. But I do have expenses, in addition of my time, to keep it going.

If you make any purchase in Amazon.com, I encourage you to click on any link on this website. Even buying a Harry Potter book, it will give me a small percentage of commission, but does NOT cost you anything.

You can also click on a "PayPal" button on the site or the link here in this newsletter to make a small donation.
Make A Donation

Any little thing you do will help this website tremendously. Thank you very much.




Spread The Words
If you think this website helps you, please spread the words to the people you care, you love and you know.

Thank you very much for your continued support.

Until next month,
Janny

Contact Me
Facebook page
Pinterest
YouTube