Healthy Family Dinner

One-Pan Baked Chinese Broccoli and Shrimp
Tastes Like Stir-Fry, But
A Much, Much Healthier Recipe
A healthy family dinner and it is also one-pan Chinese food.  How could you pass this recipe, right?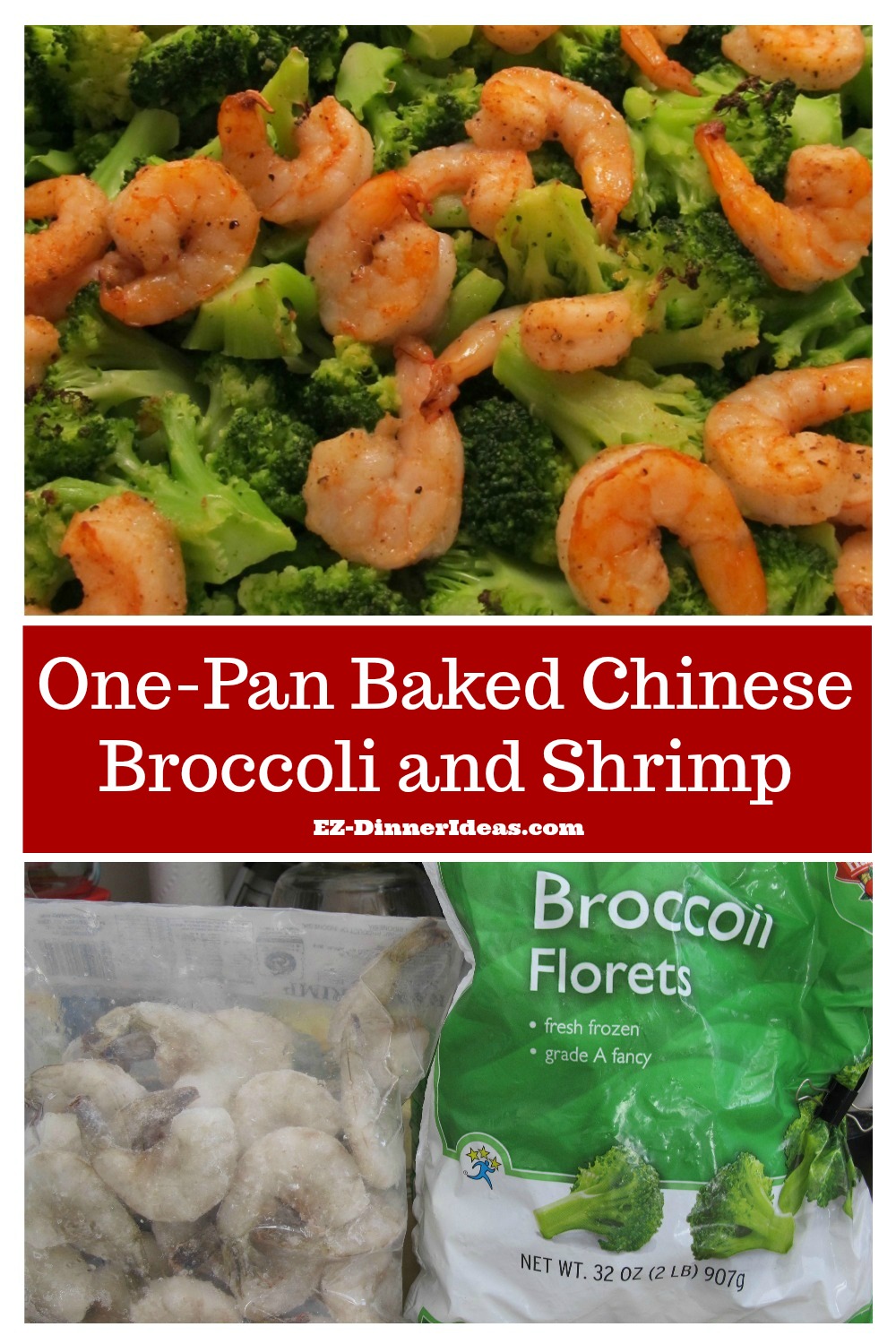 Total Time: 50-60 Minutes
Prep Time: 15 Minutes  
Inactive Cook Time: 35-45 Minutes  
Serving: 4


This one-pan broccoli and shrimp recipe was inspired by the diet program my co-worker introduced to me. 

I tried to mimic the Shrimp and broccoli stir-fry, but in a healthy way.

Seriously, when you are on diet, you want to eat something natural instead of artificial. Spices are the things that there is no limit of how much you use and consume. So, I purposefully use a little bit of salt, but a lot of spices.

The goal is to cut down the salt consumption. But everything will taste blah...., right? That's when the cayenne pepper comes into place. It is so spicy that you got to have a few bites of broccoli to wash it down.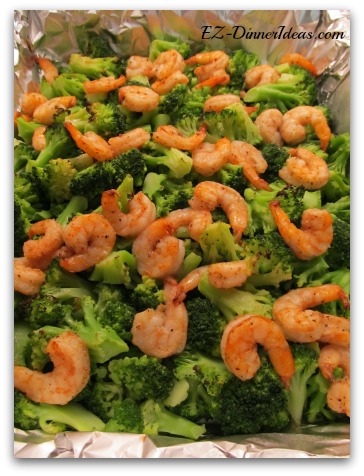 CHEF NOTES

I always recommend you to go by whatever is on sale. But through the cooking process, I learned that if the shrimp is bigger than the recommended count, it will take longer to cook through in this one-pan broccoli and shrimp recipe.
In the end, you will overlook the vegetables while waiting for the shrimp to turn opaque.

This is a very healthy one pot meal. If you want to be more filling, serve it together with rice.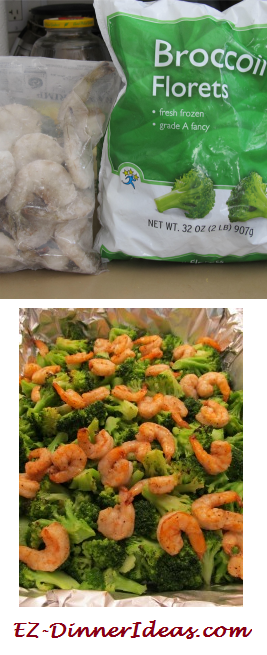 This ebook will teach you to cook authentic Chinese food in a healthy way. It will also show you how to get the beautiful colors, texture and taste you get from your favorite Chinese restaurants.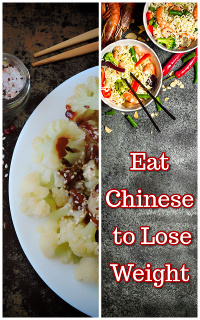 Healthy Family Dinner Recipe and Directions

Ingredients

3 pounds Frozen broccoli floret (unthawed)
1 pound Raw shrimp (31-40 counts; thawed, shelled and devined)
Seasonings

1/2 teaspoon salt
1/4 teaspoon black pepper
1/2-1 teaspoon cayenne pepper
1/2 teaspoon garlic powder
2 tablespoon Extra Virgin Olive Oil
Directions
In a mixing bowl, combine all the seasonings and shrimp together and let sit for 15 minutes
Line a roasting pan with aluminum foil for easy clean up later
Preheat oven at 400F
Put broccoli florets into the pan and even them out

Single layer the shrimp on top of the broccoli (spread them out; don't let them to be in clutter)
Bake for 35-45 minutes until broccoli is crisp tender and shrimp are opaque and serve immediately
---
Serve This With: 

---

You May Also Be Interested In:

---
Home > Seafood Recipes > Healthy Family Dinner | One-Pan Baked Chinese Broccoli and Shrimp