National Noodle Month
Hi! Friends,

Easter will be here in a month and it comes very early this year.

But we are not talking about Easter in this newsletter. We are sharing and celebrating National Noodle Month.

Before diving in, I wish you and your family a Happy Easter.




Your Exclusive Page Password
Please note that I have added a password to protect the exclusive page for you.

Password: (You should have received it in your welcome email. If not, please email me with your email address that you used for signing up our newsletter. Thank you!)

Your Exclusive Page Link




Tip/Idea
Noodles vs Pasta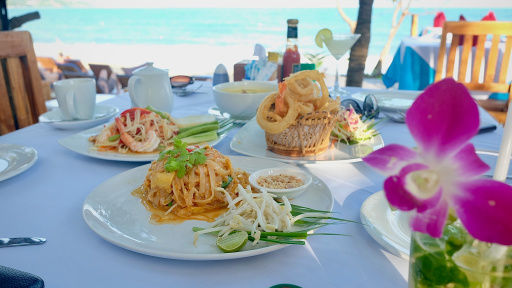 March is National Noodle Month. If you checked out several of my recipes, you most likely see that I use pasta to substitute noodles very often. There are several reasons for that. Pasta is easier to get from grocery stores, cheaper and many blends have vegetables and/or grains as ingredients which make our meals healthier.

When it comes to vegetable or grain blended pasta, I highly recommend to pay a few dollar more to buy the reputable brands instead of any store-bought brands. The texture and taste are much better and more kid-friendly.




Fun Culture
Noodles
This is the traditional Chinese writing of "noodles". Yes, it is in one word and looks very complicated. Look closely! Can you divide it up from left to right?

The left part of this word means "wheat" which is the main ingredient for most noodles or pasta. Flour comes from wheat. The part on the right is driving the pronounciation of the word. It is also the only part used in simplified Chinese writing. It means "face", too.

Cantonese pronounces the word "noodle(s)" as "mien" and the Mandarin has very similar pronounciation which is "mian".

Due to its shape, noodles mean longevity. In my family, whoever is celebrating birthday, noodles are a must. The last generation Chinese even gave noodles as gifts because its symbolism.




Featuring Recipe
Hongkong Stir-Fry Beef Spaghetti
This is an authentic Hong Kong recipe which has been served since 1980s. My father loved it so much that he ordered it from mom-and-pop cafe as his lunch every day. No, I didn't exaggerate it. He had it every day for his lunch. That's how great it is.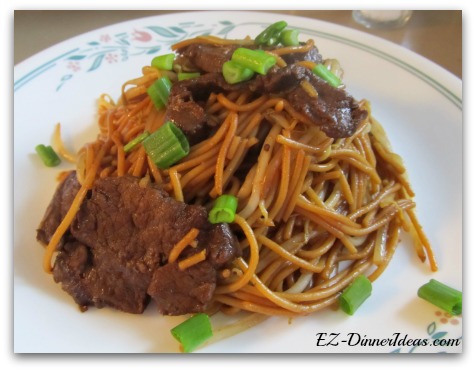 Product I Recommend
Eat Chinese with Chopsticks
When it comes to Chinese food, even serving at home, I make sure my son uses chopsticks. It's one of the ways for him to learn his heritage.
Even my American husband gets on board as well. These chopsticks are perfect for beginners. It helps you to get to the right way of holding and using chopsticks with very little effort. Buy It Now




Be Safe and Healthy
Easter is coming up. We should be happy and celebrating for another holiday. Let's wrap this up with this Bible verse:

1 Corinthians 15:21: "For since death came through a man, the resurrection of the dead comes also through a man."




Your Support
This website is my labor of love. That's why everything is FREE. But I do have expenses, in addition of my time, to keep it going.

If you make any purchase in Amazon.com, I encourage you to click on any link on this website. Even buying a Harry Potter book, it will give me a small percentage of commission, but does NOT cost you anything.

You can also click on a "PayPal" button on the site or the link here in this newsletter to make a small donation.
Make A Donation

Any little thing you do will help this website tremendously. Thank you very much.




Spread The Words
If you think this website helps you, please spread the words to the people you care, you love and you know.

Thank you very much for your continuous support.

Until next month,
Janny

Contact Me
Facebook page
Pinterest
YouTube