October National Apple Month
Hi! Friends,

Early of October is always apple picking time for us. In upstate NY, this is the time when everybody is busy at all fall activities. Visiting apple orchard is like a must to almost every family.

For mine, we always visit the same one where I can take a pic of my son standing in front of the apple-tree liked height measurement. Plus, it's great to support small businesses. Of course, we stock up plenty of apples, too. With that said, we are going to cover many things about apples this time.

Enjoy the beauty of fall!



Check out 70+ Fall Recipe Ideas for Celebrating the Harvest Season
Your Exclusive Page Password
Please note that I have added a password to protect the exclusive page for you.

Password: (You should have received it in your welcome email. If not, please email me with your email address that you used for signing up our newsletter. Thank you!)

REMEMBER: There is a NEW subscriber exclusive session where you can learn more Chinese fun facts. If you love history or do business with China, you will find this info fun and helpful.

Your Exclusive Page Link




Tip/Idea
Ultimate Way to Stop Apples from Browning


This is a well-known tip in Chinese culinary culture. To stop apples, pears or any fruits and vegetables of similar kind from browning is to submerge the cut pieces into a bowl of salted cold water.

Please be aware that the salt water is NOT brine. The ratio is 1/8 tsp of salt with 4 cups of cold water. Soak apples into it for about a minute and you are good to go.

Bonus tip - Chinese restaurants leave cut up apples and pears in salted water overnight to keep the fruit having vibrant colors at all time. I know you are going to ask me "that" question. No, the fruit does not get salty.




Fun Culture
Apples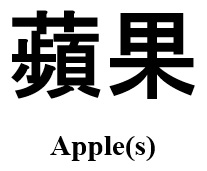 Both Cantonese and Mandarin pronunciation of apples, "Ping Guo", are very similar. The difference is the tone.

Apples may not be in many Chinese ancient paintings like peaches. Being a big fan of Chinese history, I don't remember seeing "apples" showing up in any historical events, writings and poets. After several internet searches, I found out that apples originated from Xinjiang. This is the province in the far northwest of modern China. But if you know the ancient Chinese history, Xinjiang was treated as the West or "foreign region" for over 2,000 years. Ancient Chinese, sometimes, referred to people living in that region as "barbarians". Xinjiang was officially under Chinese rule until 1884.

So, do you think that apples were from China?

(Click here for MORE Subscriber Exclusive Fun Culture related to this newsletter)




Featuring Recipe
Warm Cinnamon Apples in Restaurant Styles
This delicious recipe can be many things. A side dish for ribs and pork chops. With a scope of ice-cream for dessert. Options are unlimited.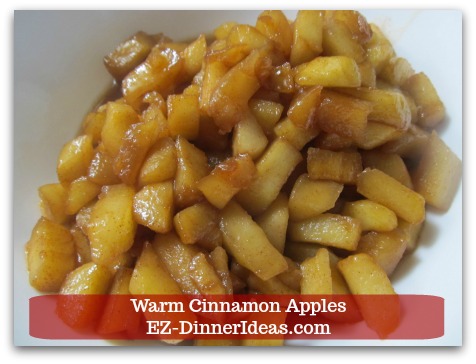 Product I Recommend
Viadalia Onion Cutter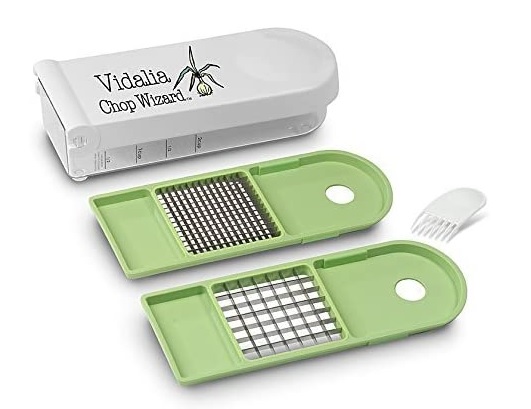 Of all this kind of chopper, I tried many brands and designs. So far, this is the most effective one in the kitchen. Buy It Now




Be Safe and Healthy
Let's wrap up this month with this Bible verse.

"Trust in the Lord with all your heart, and do not lean on your own understanding. In all your ways acknowledge him, and he will make straight your paths." Proverbs 3:5-6




Your Support
This website is my labor of love. That's why everything is FREE. But I do have expenses, in addition of my time, to keep it going.

If you make any purchase in Amazon.com, I encourage you to click on any link on this website. Even buying a Harry Potter book, it will give me a small percentage of commission, but does NOT cost you anything.

You can also click on a "PayPal" button on the site or the link here in this newsletter to make a small donation.
Make A Donation

Any little thing you do will help this website tremendously. Thank you very much.




Spread The Words
If you think this website helps you, please spread the words to the people you care, you love and you know.

Thank you very much for your continued support.

Until next month,
Janny

Contact Me
Facebook page
Pinterest
YouTube