Plan A Romantic Dinner at Home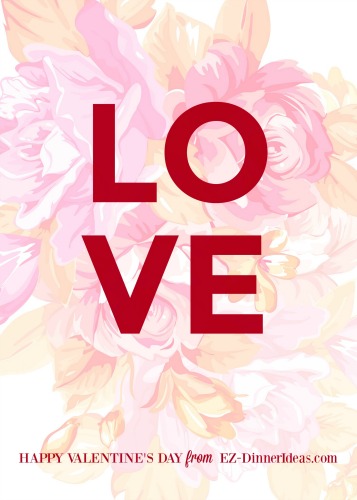 Hi! Guys,

While we are still celebrating Chinese New Year, Valentine's Day will be here soon.

This newsletter is going to cover everything about romance. If you are a romantic person, I am sure you will enjoy it.



Your Exclusive Page Password
Please note that I have added a password to protect the exclusive page for you.
Your Exclusive Page Link



Holiday Tip/Idea
Make Your Cookie Cutter Works for You
I believe you saw many products are in heart shape around Valentine's Day. What if something you can't buy from the stores?

You can totally rely on your cookie cutter to customize your food and make it to the theme you want.

Here are a few things I did in the past. Coat the inside of the cookie cutter with no-stick cooking spray. Add rice or potato salad inside of the cookie cutter. Pack it tight and gently slide the cookie cutter up. Voila!

For cake or brownie, press the cookie cutter into the cake and gently remove it. There you go with a heart-shaped cake or brownie.



Apply this tips with other shapes of cookie cutters. I guarantee you that whoever you invited to your dinner will appreciate your effort and attention to details.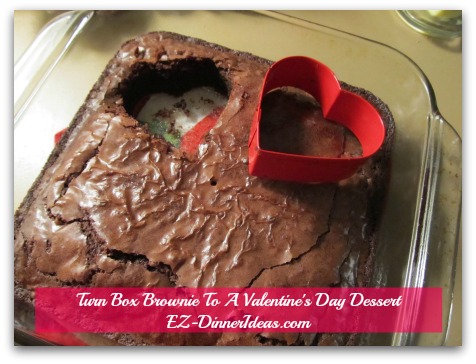 Fun Culture
Is there "Valentine's Day" in Chinese Culture?
Chinese Valentine's Day is also called the Lantern Festival.

Here is the traditional Chinese writing. It is pronounced as "Yuen Siu Ji" (in Cantonese) or "Yuan Xiao Jie" (in Mandarin).

"Yuen" or "yuan" means round. "Siu" or "xiao" means midnight. "Ji" or "jie" means festival.

It was named because on the first night of full moon of the year, people light up the lanterns at night.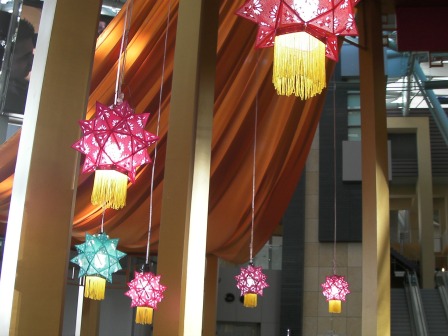 Is there "Valentine's Day" in Chinese culture? Well, let me put it in this way. It may not be called exactly that. But there are 2 days during the year for romantic couples.

One is on the 15th day of the first month which is also during the Chinese New Year. The other one is on the 7th day of the 7th month on the lunar calendar. It was a very romantic story. We will cover it in the future.

But let's focus on the one on the 15th day of the first month on Lunar calendar. It is also called lantern festival. In the past, single people would go to appreciate the Chinese lanterns on this day. That was also the day where they might meet their future spouses.



Featuring Recipe
Strawberry Pork Chops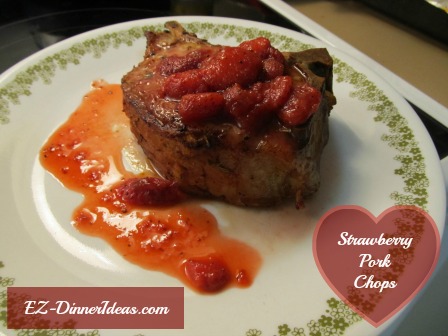 Strawberry is a common ingredient in Valentine's Day. It is mostly used in dessert. I guarantee you that you will fall head over heel in this recipe.

Strawberry Pork Chops use strawberries as main ingredients. The saltiness from the meat and the sweetness from the fruit and sauce is out of this world. This recipe is perfect for any romantic dinner at home. Get Recipe



Product I Recommend
Keep Them Fresh

Love berries? This is THE container you must have. As soon as I purchase any berries back home, I make sure to transfer them to this container immediately. They stay fresh for much longer. I even had an experience to keep a box of blueberries for 2 weeks and they were just as fresh and juicy when I first purchased them. Buy It Here



Your Support
If you make any purchase in Amazon.com, I encourage you to click on any link on this website. Even buying a Harry Potter book, it will give me a small percentage of commission, but does NOT cost you anything.

You can also click on a "PayPal" button on the site to make a small donation. Make A Donation

Any little thing you do will help this website tremendously. Thank you very much.

Spread The Words
If you think this website helps you, please spread the words to the people you care, you love and you know.

Thank you very much for your continuous support.

Until next month,
Janny

Contact Me
Facebook page
Pinterest
YouTube