The Best Road Trip Food Stop
Hi! Friends,

You may have started your trip planning already for this summer. There are trips that you have to take without many options and choices. For instance, my son is in a sport travel team. We have a couple out-of-state tournaments scheduled already. Are you on the same boat like us? What if you find that your destination is literally in the middle of nowhere?

We are going to spend some time to share some tips and strategies with you to get ready for those trips.

Happy Easter!




Your Exclusive Page Password
Please note that I have added a password to protect the exclusive page for you.

Password: (You should have received it in your welcome email. If not, please email me with your email address that you used for signing up our newsletter. Thank you!)

REMEMBER: There is a NEW subscriber exclusive session where you can learn more Chinese fun facts. If you love history or do business with China, you will find this info fun and helpful.

Your Exclusive Page Link




Tip/Idea
The Best Road Trip Food Stop


I must admit that when we started to make hotel reservation for one of the tournaments, I was shocked that there were barely any lodging and dining options at all. Due to the same reason, cost of hotel is ridiculously expensive. Anything cheaper is at least 30 minutes of drive away.

As we, parents, all know that kids get hungry easily. When I look it up on the map, there were about 4 restaurants within 10 miles driving distance which includes 2 fast food chains.

This idea came about when we were trying to kill time one day. Have you ever stopped by the deli section of a grocery store to get meals? If you look closer, there are plenty of varieties to choose from. From sandwiches, soup, pizza, salad, fruit to Asian food, like sushi, you can buy everything right there and grab a seat to enjoy it immediately. The one we went to even cooks seafood at the fish counter that many locals like to pay, grab a table and enjoy it right away.

Anyway, back to our recent experience, we stopped by one of the biggest chain grocery stores and grabbed our late lunch. Pleasantly surprised that with drink and plenty of food cost us way less than getting it from a fast food chain.

So, I went back home and started to look up for grocery stores in the tournament area. Thankfully, there were 2 showing up on the map near our destination which is less than 5 miles from the facilities. Now, I have some ideas if we can't find anywhere to eat. That will be our next best food stop ever.

Always keep grocery store deli section in mind for your future road trips. It works out for scenarios like:

1) You want to save money from dining in restaurants every day.

2) There are too many picky eaters in your family that it is very difficult to find any happy medium.




Fun Culture
Do Chinese Eat Ham?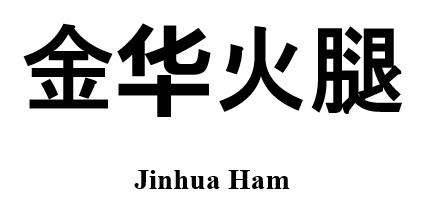 Yes, the most famous one is called Jinhua Ham. I was checking out some of the historic facts of this Chinese delicacy. Little did I know that Marco Polo learned about ham curing method from China and brought it back to Europe. In Song dynasty (960-1279 A.D.), Jinhua Ham was considered to be an article of tribute to the Chinese royal family.

(Click here for MORE Subscriber Exclusive Fun Culture related to this newsletter)




Featuring Recipe
Baked Ham with Fruit Cocktail Gravy
This is a recipe from my mother-in-law. I recently tried pineapple ham just like many recipes out there. I must admit that the fruit cocktail tastes way better. This Easter will be the best time to give it a try.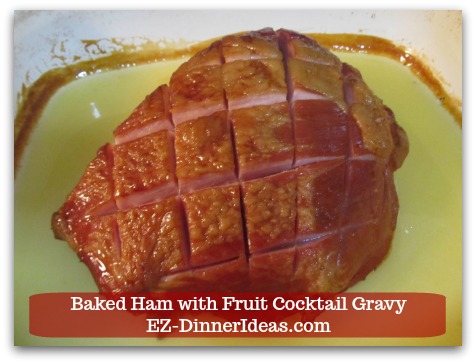 Product I Recommend
Tongs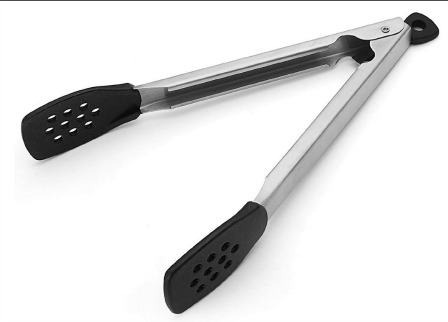 I must say that every time when I transferred ham or turkey from a roasting pan, I was worried. A pair of tongs with sturdy handles and tips is a must for me. The only brand I trust is KitchenAid.
Be Safe and Healthy
Let's wrap up this month with this Bible verse.

"That you may know what is the hope to which he has called you, what are the riches of his glorious inheritance in the saints, and what is the immeasurable greatness of his power toward us who believe, according to the working of his great might that he worked in Christ when he raised him from the dead and seated him at his right hand in the heavenly places, far above all rule and authority and power and dominion, and above every name that is named, not only in this age but also in the one to come." ~ Ephesians 1:18-21




Your Support
This website is my labor of love. That's why everything is FREE. But I do have expenses, in addition of my time, to keep it going.

If you make any purchase in Amazon.com, I encourage you to click on any link on this website. Even buying a Harry Potter book, it will give me a small percentage of commission, but does NOT cost you anything.

You can also click on a "PayPal" button on the site or the link here in this newsletter to make a small donation.
Make A Donation

Any little thing you do will help this website tremendously. Thank you very much.




Spread The Words
If you think this website helps you, please spread the words to the people you care, you love and you know.

Thank you very much for your continued support.

Until next month,
Janny

Contact Me
Facebook page
Pinterest
YouTube