Donuts, Donuts, Who Wants Some Donuts?
Hi! Friends,

Picking apples during the fall is one of the common family activities in update NY. While you are in the orchard, you may buy apple cider donuts. This led me to think about all the donuts during this time and how to turn stale donuts into something delicious and irresistible. So, I want to invite you to come with me in this journey. You are going to love these tips and recipes.

Before diving in, I wish you Happy Fall and Halloween!




Your Exclusive Page Password
Please note that I have added a password to protect the exclusive page for you.

Password: (You should have received it in your welcome email. If not, please email me with your email address that you used for signing up our newsletter. Thank you!)

REMEMBER: There is a NEW subscriber exclusive session where you can learn more Chinese fun facts. If you love history or do business with China, you will find this info fun and helpful.

Your Exclusive Page Link




Tip/Idea
What to Do with Stale Donuts?


Making French toasts is one of the best ways to use up the stale donuts.

Making sandwiches out of donut is another great way to go.

Simply cook eggs and sausage patties and assemble everything together just like how you normally make sandwiches. You don't necessarily need to warm up the donuts. The eggs and sausages will warm it up. However, feel free to toast up the donuts and make it a little warm and crispy.

Check out Subscriber Exclusives for another way to use up stale donuts.




Fun Culture
What's Donut in Chinese?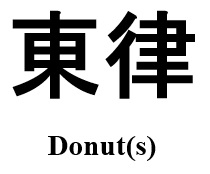 This is the Cantonese way to call donuts. And it sounds very similar to English pronunciation. Mandarin calls it differently with very different Chinese words as well.

Hong Kong style donuts are very similar to the Japanese ones. Both are very different from the regular American donuts.

The Hong Kong style ones are puffy and coated with sugar. It is lighter in the texture. The biggest difference between the eastern and western style is that there is no hole in the middle for the Asian style one.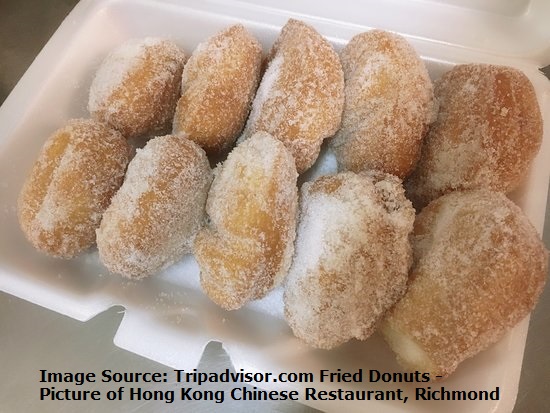 (Click here for MORE Subscriber Exclusive Fun Culture related to this newsletter)
Featuring Recipe
Donut French Toasts
French toasts + Donuts = The best of both worlds.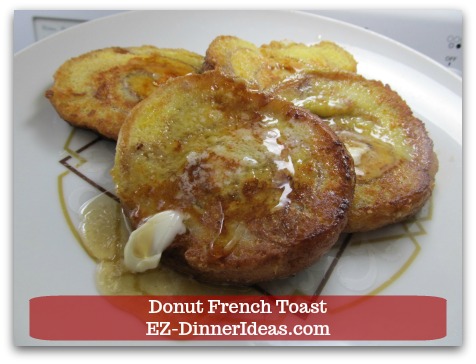 Product I Recommend
Eat Chinese to Lose Weight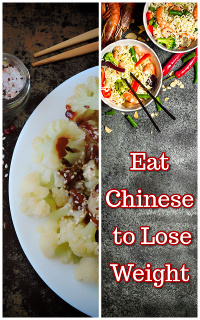 Have you checked out my eBooks yet? Authentic Chinese food is cooked in a healthy way in majority of time. This eBook will show you all the tricks. No sacrifice of your taste bud. All recipes will fulfill your requirements. Check it out.
Be Safe and Healthy
Let's wrap up this month with this Bible verse.

"A man reaps what he sows. Whoever sows to please their flesh, from the flesh will reap destruction; whoever sows to please the Spirit, from the Spirit will reap eternal life. Let us not become weary in doing good, for at the proper time we will reap a harvest if we do not give up." Galatians 6:7-9




Your Support
This website is my labor of love. That's why everything is FREE. But I do have expenses, in addition of my time, to keep it going.

If you make any purchase in Amazon.com, I encourage you to click on any link on this website. Even buying a Harry Potter book, it will give me a small percentage of commission, but does NOT cost you anything.

You can also click on a "PayPal" button on the site or the link here in this newsletter to make a small donation.
Make A Donation

Any little thing you do will help this website tremendously. Thank you very much.




Spread The Words
If you think this website helps you, please spread the words to the people you care, you love and you know.

Thank you very much for your continued support.

Until next month,
Janny

Contact Me
Facebook page
Pinterest
YouTube