10 Chicken Recipes for Dinner
Using Store-Bought Rotisserie Chicken to Save Time and Get Your Dinner on the Table Sooner.  Great for Summer Cooking.

10 chicken recipes for dinner using rotisserie chicken makes cooking dinner so much easier and quicker.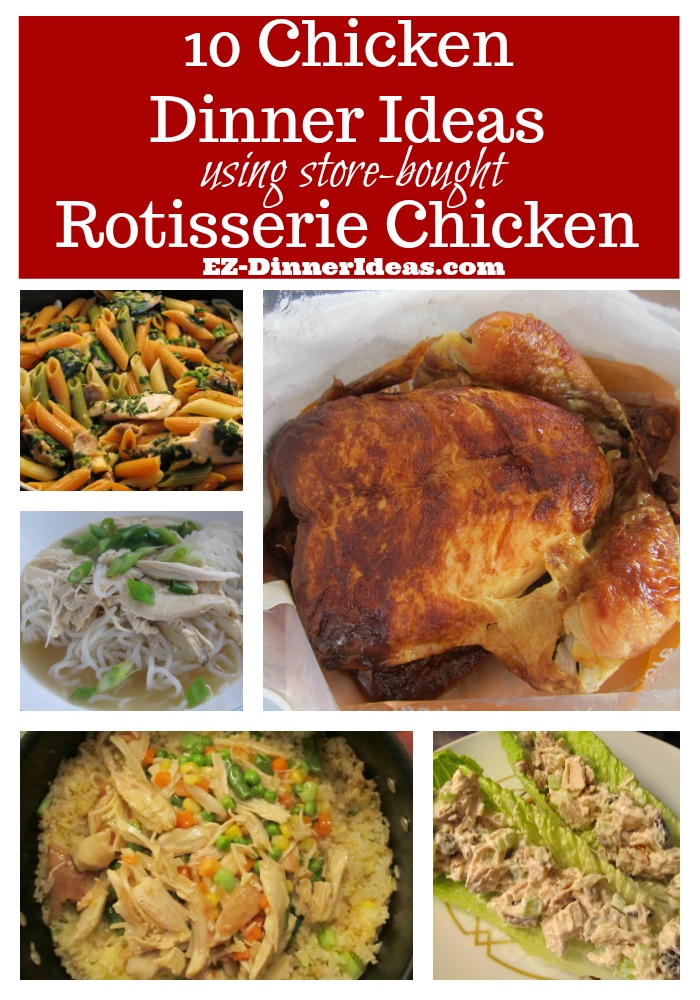 CHEF NOTES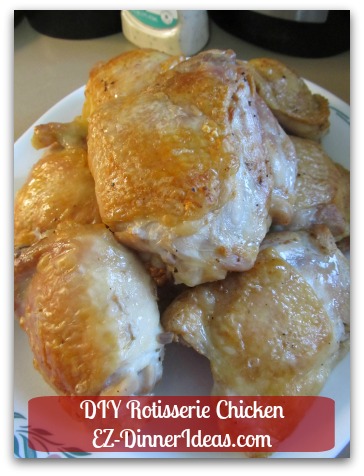 DIY rotisserie chicken gives you freedom to choose your favorite part of the bird and add its meat into your other chicken dinner.
When making any of these chicken recipes for dinner using rotisserie chicken, I highly recommend sticking with the original flavor chicken.  Not Italian style or any other flavor.  The purpose is to allow you the freedom to make a slight twist to get your semi-homemade dinner on the table in a short period of time.

When chicken is on sale, I love to make my own rotisserie chicken.  This is also a way for you to pick your favorite parts, such as bone-in skin-on chicken breasts, thighs or legs. 
Store-bought rotisserie chicken always come as a whole bird.  Some people only like certain parts of the chicken.  This DIY Rotisserie Chicken recipe gives you the freedom of many different ways.  You can serve the majority of it as dinner.  Then, save some for making other meals later.  If so, shredded chicken as soon as it cools down; separate the meat into different food containers for the portion required in each recipe.


10 Chicken Recipes for Dinner Using Store-Bought Rotisserie Chicken


Low Carb Keto Chicken Salad Lettuce Boats

Diet or not, this is sure a very healthy meal idea.  It is also great for lunch.  Just pack the salad and lettuce leaves separately.  Only assemble them when it is served. (Get Recipe)


Lettuce Chicken Pasta Salad

If eating pasta makes you feel guilty, this recipe is perfect because it adds vegetables and protein in it, too. (Get Recipe)


Turkey Pot Pie Fried Rice

You may think that I added this recipe by mistakes.  In fact, rotisserie chicken works perfectly in this recipe.  Feel free to skip the gravy entirely.  Who needs to order chicken fried rice for take-out, right? (Get Recipe)


Thai Chicken Noodle Bowl

Another Asian dish using rotisserie chicken.  Great for a rainy, cold night.  That's what comfort food is for. (Get Recipe)


Creamy Buffalo Chicken Soup

Want to be a couch potato or have a TV dinner?  This soup recipe fits right into your bill. (Get Recipe)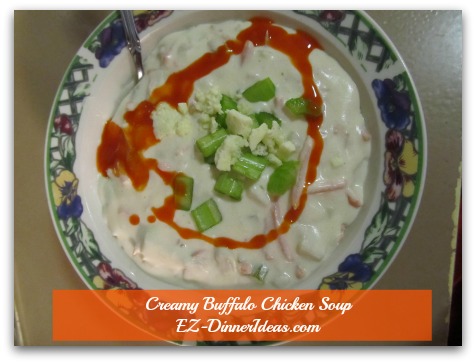 Get Recipe

Chicken Pasta with Sage Sauce

Chicken and sage go together wonderfully.  Be careful you may get addicted to this one. (Get Recipe)

Chipotle Chicken Spinach Pasta

From original to chipotle flavored chicken, that's why you need to stick with original flavor of the rotisserie chicken. (Get Recipe)

Chicken Scampi Spaghetti

This recipe was inspired by a restaurant dish while we were traveling in Thousand Islands, NY. (Get Recipe)

Recovery Room Spicy Buffalo Alfredo

Another restaurant remake recipe.  You will be so proud of yourself having some store-bought help and cook like a pro. (Get Recipe)

Low Carb Keto Chinese Chicken Noodle Bowl

If you are watching your waistline, this is a perfect bowl of comfort food for you. (Get Recipe)
---

Recipe Ingredients and Tools

---

You May Also Be Interested In:

---
Home > Chicken Recipes > 10 Chicken Recipes for Dinner using Rotisserie Chicken