7 Ways To Use Pepperoni
This Popular Pizza Topping
Sure Makes Delectable Dishes
Why 7 Ways To Use Pepperoni?

Most people like to snack on pepperoni or add it as pizza topping.  But do you know that its flavor will bring great complement to other ingredients, too?  The best of all, a little bit goes a long way if you are conscious about sodium intake.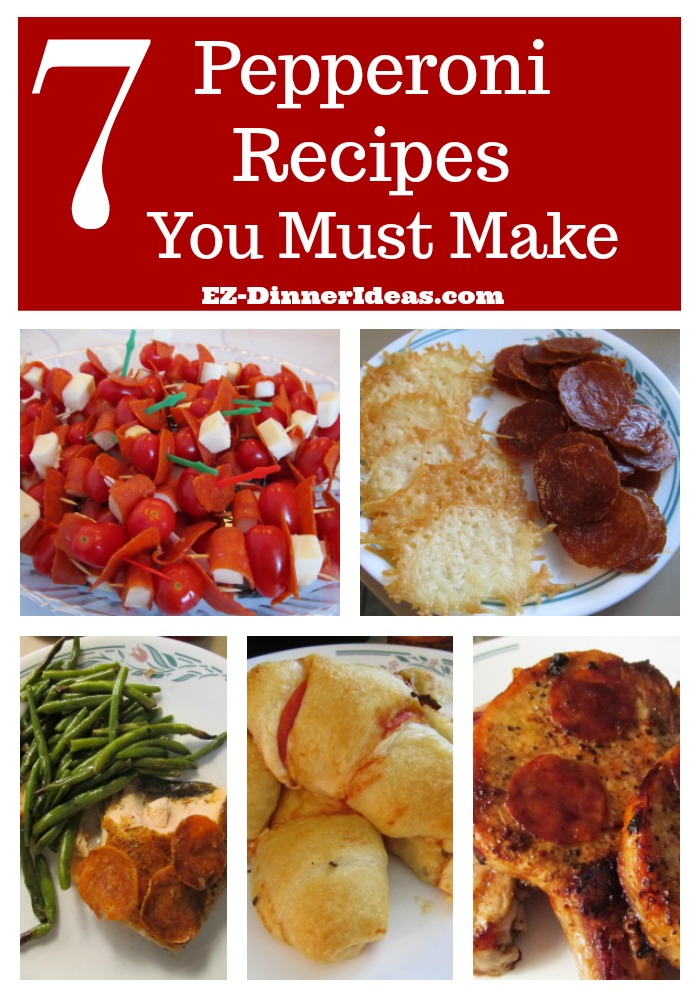 7 Ways To Use Pepperoni Video

Pepperoni and Parmesan Chips

If you love to snack on pepperoni, you will love when it is crunchy with intensified flavor.


Sautéed Asparagus Pepperoni

Like many vegetables, asparagus could be pretty bland.  Pair it with pepperoni will definitely kick up a notch.


Pepper Pepperoni Pasta Salad

Who has never had pasta salad before?  With some green bell peppers and pepperoni, this will be the next dish that you are bringing to parties all the time.


Pepperoni Tomato Cheese Bites

Pepperoni, cheese and crackers are always in big gatherings.  Everybody tends to stuff themselves and complain about how much junk food they just consumed.  Why not add in some healthy ingredient, right?


Pepperoni Pizza Rolls

This is basically a pepperoni pizza with no mess.  It could be breakfast, snack on-the-go.


Pepperoni Pork Chops

You would not believe how awesome this tastes.  I guarantee you that you will be addicted to this dish.


Oven Roasted Pepperoni Salmon

It is super easy to make a seafood dinner like this.


Recipe Ingredients and Tools


You May Also Be Interested In:

Home > 7 Ways To Use Pepperoni