Canned Cream of Mushroom Recipes
6 Canned Cream of Mushroom Recipes
They Will Make You Swear This Canned Ingredient Must Be Your Pantry Staple From Now On, If You Are Not Already.

6 Canned cream of mushroom recipes give a flavorful and silky touch of your dinners.

I personally love canned cream of mushroom since I was a kid.  Whenever my mom served it in dinner, it always felt that it was a special night.  My mom also uses it to make spaghetti which is also my all-time favorite.  

There is one thing that I just learned when I started my Keto diet in 2018 about canned cream of mushroom which shocked me.  It is low carb.  Sometimes, I do want to have a break from cooking.  I would just hit up a can and have it as my dinner.  So, if you don't mind to practice "dirty" Keto lifestyle, give this a try.

---

Recipe Ingredients and Tools

---

Canned Cream of Mushroom Recipes Roll Call


3-Ingredient Salisbury Steak

Enjoy a "steak" with a very tight budget, this is the way to go. (Get Recipe)


Cream of Mushroom California Blend Vegetables

The cream of mushroom gives a big boost of flavor. (Get Recipe)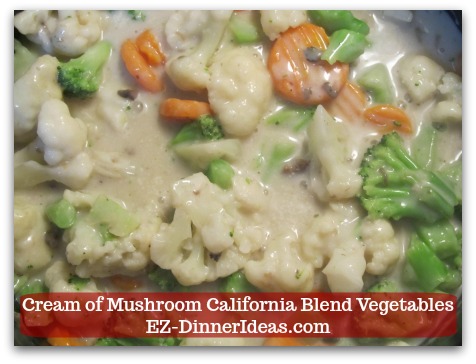 One-Pot Cream Of Mushroom Tuna Pasta

Inspired by a traditional tuna casserole dish, this recipe is a lot quicker and easier. (Get Recipe)

One-Pot Pantry Cream Of Mushroom Pasta

More mushrooms, more mushrooms.  This is surely for mushroom lovers. (Get Recipe)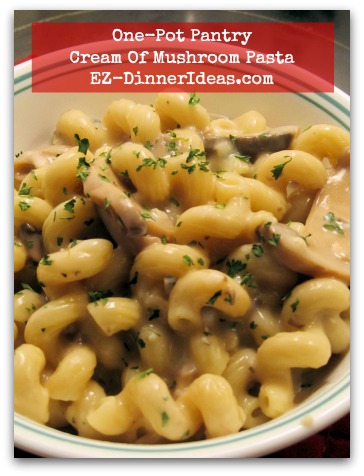 One-Pot Cream of Mushroom Chicken Spaghetti

An original recipe from my mom that my siblings and I always go crazy for this dinner. (Get Recipe)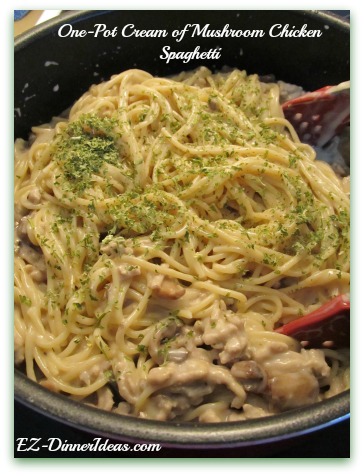 Green Bean Casserole Pasta

You can enjoy this Thanksgiving side dish any time throughout the year and make it a meal.  Sounds pretty awesome, don't you think? (Get Recipe)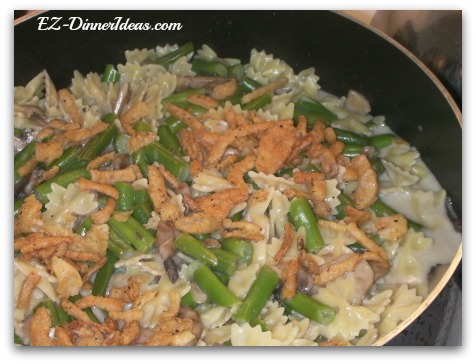 ---

You May Also Be Interested In:

---
Home > One Pot Dinner Recipes > 6 Canned Cream of Mushroom Recipes You Swear You Can't Live Without