Christmas Dinner Menu Recipes
How to Host A Successful Holiday Dinner with Every Dish Served at the Same Time without Stressing Yourself Out
Christmas dinner menu recipes are put together as a complete dinner plan to celebrate this special day of the year. From appetizers to dessert after dinner are all here for you.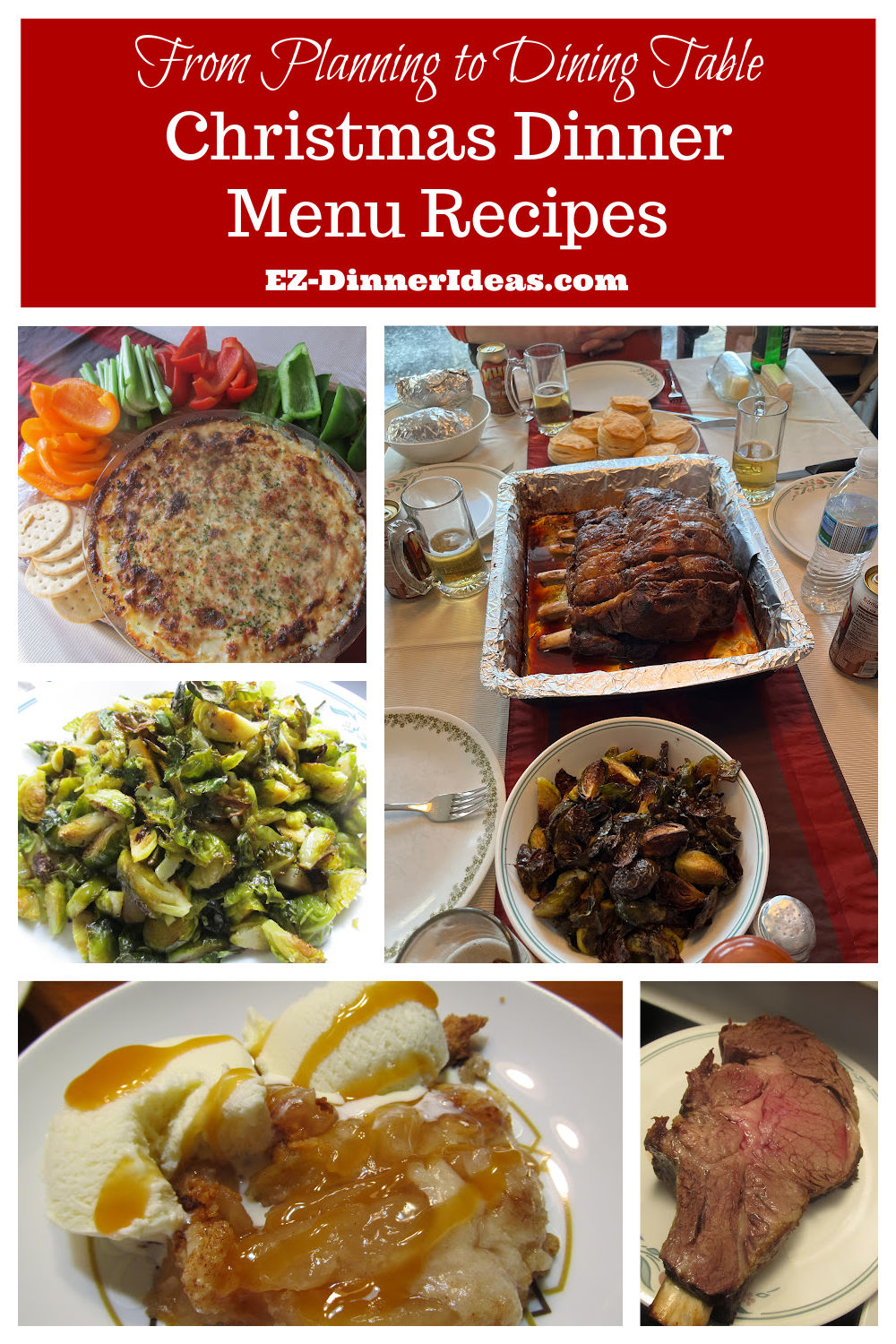 This whole menu was made on Christmas day in year 2022 for my family. It turned out very well after planning out the time hour by hour. There was even enough time to make last-minute adjustment due to guest postponed arrival time. I can't wait to share with you all the tips I learned from this experience so that you can make one for your family, too.
In fact, if you love hosting, you can use these delicious recipes for all special occasions. My uncle always loves to show his hospitality every time when someone goes to visit his family. He doesn't care if it is over 100F or below 0F out there. As long as he sees the big smiles on the faces of his guests, he will do it all over again. In short, there is no limit, but the sky.
Before diving in, we will first go through the checklist for some general information that I gathered together before planning out the details. This is your exit plan. You must know that first before starting to plan anything else, such as the menu, buying ingredients, prepping the food and cooking. If you are ready for these Christmas dinner menu recipes, let's start.
Planning
1. When is dinner time?
Normally, for a holiday dinner, it tends to start a little bit earlier than usual. Guests most likely skip lunch and come over a few hours early to visit. Of course, Christmas time means gift exchange as well. Your guests will munch on some appetizers and/or snacks before dinner.
In my example, dinner would be served at 2pm. The reason to pick this time because we want to make sure that there is still day light when the elderly drive back home. With dessert and anything after dinner, the entire event will probably end around 4:30pm.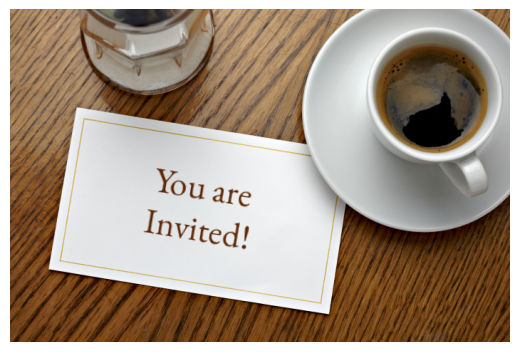 2. How many people are going to be here for dinner?
This is the 2nd most important thing you need to find out. It will determine how much you need to get for all ingredients. For rib roast, ham and turkey, we all know that the bigger the size, the longer it takes to cook. If there are not as many guests as you expect, it makes more sense to get the right portion of your ingredients. It is not only saving cook time, but also saving money in buying extra ingredients.
If your guests need to travel far, send out your invitations at least 2 weeks before the event. One month would be the best. This gives everybody enough time to plan out the trip and let you know if they will attend.
Also, remember that there are guests making last-minute decision. For instance, some guests may get sick on the day of your event that they are going to be absent. Here is our experience in Easter 2023. We were set to go visit our niece and her extended families in Easter. They live 4-hour drive away from us. On the way over, our son was sick. So, we turned around and my son and I stayed at home. My husband and his mother continued their journey as planned. Little did we know that people 4-hour away from us also got sick. That year, the planned dinner were supposed to have around 20 people. Due to the sickness of many different families, there were only 12 attending. So, try your best to be more flexible in meal planning and be more understanding that bad things happen. There are things which are out of everybody's control.

3. What is your menu?
Although you plan on serving appetizers, I highly recommend to serve with something that you can recruit some store-bought help. If it's possible, try to have something light, not filling. Crackers and chips are very common. With any drink, alcohol or not, they tend to make your guests feel pretty full before dinner is officially served. I am sure that it is the last thing you want to see your guests telling you that they do not have much appetite to enjoy your homemade dinner which you put in so much effort to make it.
If you insist to have something homemade for any appetizers, pick something easy enough that you don't have to stress yourself out. In my example, I chose to make a ranch chicken cheesy dip served with some store-bought buttery crackers and plenty of cut up vegetables. If there are plenty of guests, here are some recommendations to add on:

a) Cheese and cold cuts
b) Olives
c) Potato chips (try to limit to 2 party-size bags the most)
d) Alternative chip options, such as pepperoni, parmesan and kale chips
4. How to work out the cook time on your menu?
Assume that all your side dishes and main course will serve together at the same time. However, they may have different cook time. Some may even have a slight difference of cooking temperature. If you only have one oven, just like me, you will want to find out if you can make some adjustment on both cook time and cooking temperature. If not, you may need to re-arrange your menu.
(Side note: All Christmas dinner menu recipes here have different cook time and cooking temperature. However, the cooking time table have already made the adjustment for you. Your official dinner time could be different. If that's the case, shift all hours to re-adjust. You are going to download all the detailed info later. Don't worry about it at this moment. Let's continue your planning activities.)

5. Your Shopping List
Once your menu is confirmed, you can put together your shopping list. You may have this ready a week before the party. I would recommend your shopping trip is 2 days before the event which gives you time to adjust if there is any last minute change or notices from your guests.
Remember this is the last thing to do after finding out the answers of the above questions. Stay away from jumping ahead to this step too soon.
It may sound a lot. But believe me, once you are all settled, your BIG day will be smooth sailing. And the best of all, you will have plenty of time visiting and having fun with your guests and families.
---

Recipe Ingredients and Tools

---

Christmas Dinner Menu Recipes
Here are the Christmas dinner menu recipes. There will be suggestion of other alternatives. But please be aware that switching to the alternatives, it could change your cook time, maybe cooking temperature, and ultimately serving time. Make any adjustment as you go along.
Ranch Cheesy Chicken Dip with Crackers and Vegetables
For this specific recipe, the cook time and temperature were adjusted on the time table because most families only have one oven at home. That adjustment was particular made for this very reason. Please be aware of this change.
Optional Add-on:
a) Cheese and cold cuts
b) Olives
c) Potato chips (try to limit to 2 party-size bags the most)
d) Alternative chip options, such as pepperoni, parmesan and kale chips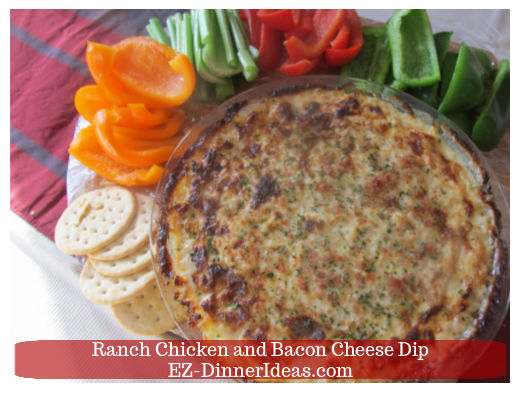 World's Best Prime Ribs
Time used in the time table is to reach medium well which is specifically for my family sake. I am sure you would love to have your steaks cook to certain doneness. Adjust as you needed to. (Get Recipe)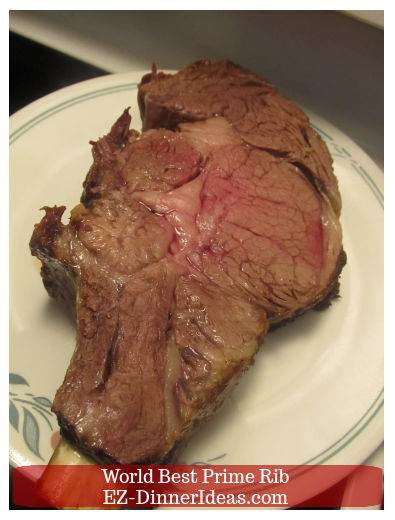 Baked Potatoes
This is a lot easier than making mashed potatoes. All I did was to clean each one-pounder of russet potato under the cold tap water. Taking the advantage of the wet surface and sprinkle with plenty of salt before wrapping each potato with aluminum foil. Pop them into the oven an hour before dinner time. If you are super health conscious and happen to have a slow cooker to spare, make mashed cauliflower.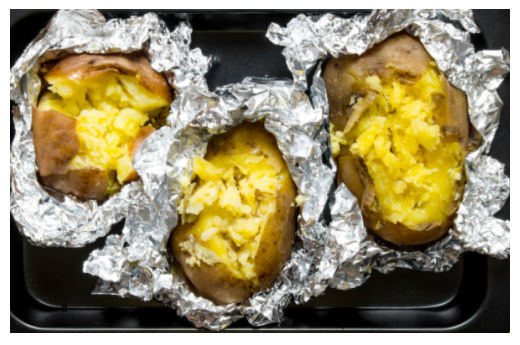 ---

Recipe Ingredients and Tools

---

Crispy Roasted Brussels Sprouts
There may be other side dish(es) that you prefer to this one. Brussels sprouts are very popular during this period of time of the year for many families. Therefore, it is my choice as well. (Get Recipe)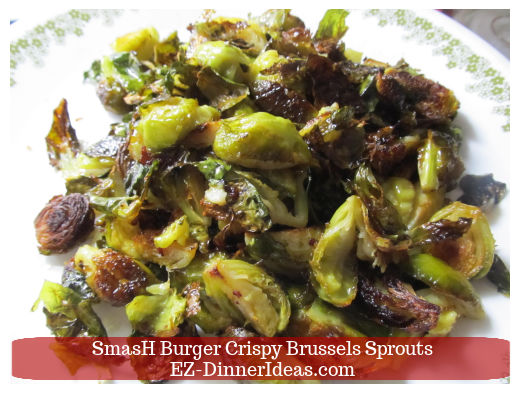 Biscuits
This is store-bought and a flexible side dish. It does the work while prime ribs are resting.

Slow Cooker Apple Dump Cake
I chose this dessert as one of the Christmas dinner menu recipes because of the flexibility it provides. For sure, you can go all out to make something ahead or choose a different dessert recipe in place of this one. (Get Recipe)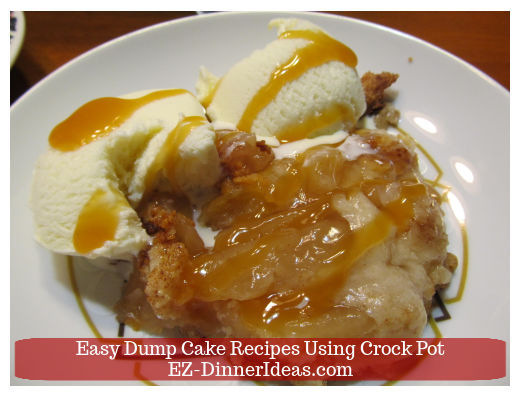 FREE Shopping List and Time Table
You will download 5-page FREE Menu, Shopping List and Time Table Guide which includes both convention and convection oven directions by subscribing EZ-DinnerIdeas Monthly Newsletter. Of course, being our subscribers, there are other FREE eBooks, recipes and other exclusives just for you.
Difference between Convention and Convection Oven
Just in case you are wondering the difference between convention and convection oven. Convention oven is typical oven used in most households. Convection oven refers to a special setting in a convention oven. The function is exactly the same as any commercial oven which works 2 times faster in baking and roasting. I am obsessed with this function and have been using it for at least past 12 years. This kind of special setting can easily find from some models of these brands, such as Whirlpool, Frigidaire, Samsung, Maytag, LG and so forth. They can be electric or gas.

---

You May Also Be Interested In:

---
Home > Holiday Recipes > Christmas Dinner Menu Recipes | From Planning to Dinner Table Guide
Fill out the following form to subscribe E-Zine for FREE E-books, exclusive recipes, tips and many more. 

Please note....after clicking the "Subscribe" button, you will receive email asking you to confirm one more time.  This is for your privacy protection.
Then, you will receive another email with an exclusive link for your instant access.