Finger Food for Party Ideas
Finger Food for Party Ideas
So Simple Even Your Kids Can Do It. Make Your At-Home New Year Countdown Way More Exciting than at Time Square!
Finger food for party ideas are going to make you want to have parties for days because they are super easy to make and easy to eat.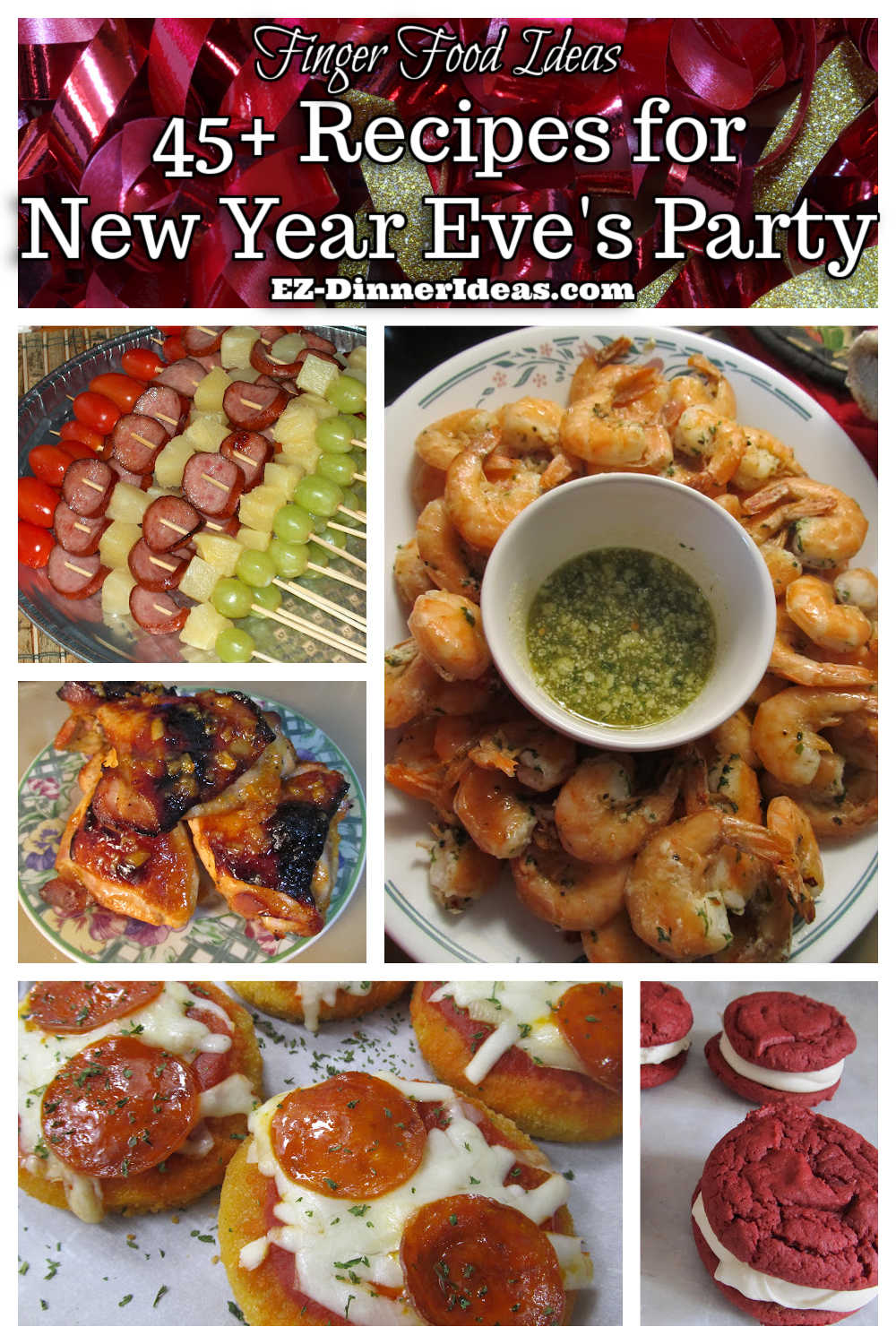 How much do you enjoy to stay up late to do the New Year countdown? Well, I must say that when I was younger, I L.O.V.E.D. it. Now, I am getting older, that excitement purely coming from my teenage son. Honestly, if you go to bed on a regular time, it will be difficult to keep yourself awake. Or, if you are hosting a New Year Eve party, you still need to make sure to have enough food to keep everybody busy.
Many of these finger food for party ideas can make a few days ahead. So, you are going to relax and enjoy visiting with your guests and families. As always, I keep them all family and children-friendly.
Our extended families always like to host the New Year Eve party as a game night. So, there are always plenty of board games and card games in different areas within the house. If that's what you are looking for, check out the recommendations here.
Before going to check out all these delicious dishes. Wish you and your family Happy New Year!
CHEF NOTES
This list of finger food for party ideas was put together for New Year Eve's party. Of course, if you are planning a different party, by all means, you can select several recipes out of this list. There is no limit, but the sky.
---
---

Recipe Ingredients and Tools

---

Finger Food for Party Ideas Roll Call
Make Ahead Food
Majority of these are dessert. You can make 2-3 days before the party.

2-Ingredient Chocolate Banana Mini Muffins
If you like banana bread, this is a mini version of the chocolate flavored one. And it is super moist. (Get Recipe)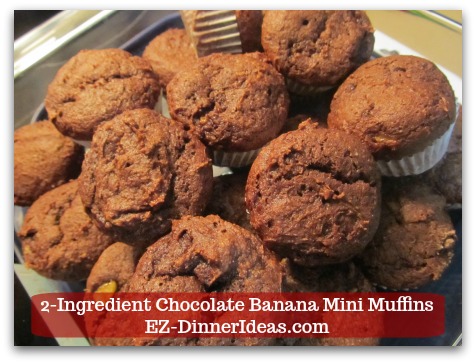 No-Fry Breakfast Snack Taquitos
Love these taquitos. Low maintenance and you can make them a day ahead of time. (Get Recipe)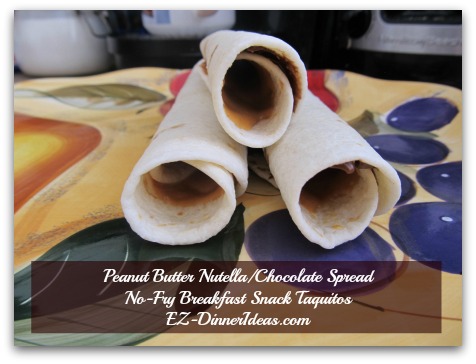 Turkey Cheese Wraps
These cheese wraps are very easy to put together. People do love to see the cheese warm and gooey. So, pop it into the oven to warm it up before serving. (Get Recipe)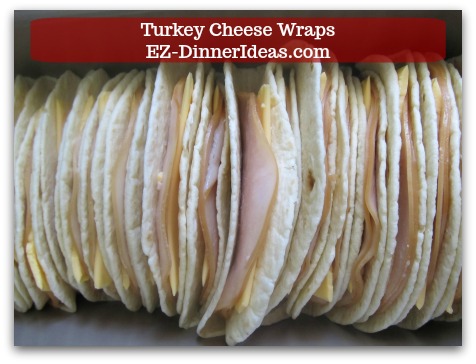 Cake Mix Chocolate Marshmallow Cookies
It is like chocolate and marshmallow in a cup of hot chocolate. Instead of holding a cup in your hand, you enjoy it with the convenience of a cookie. (Get Recipe)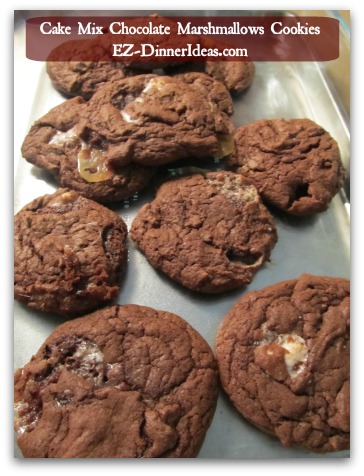 Box Cake Lemon Cookies
If you love lemon flavor, this cookie recipe is a MUST try. It has the tang of lemon which is way better than any lemon cookies you have ever tried. (Get Recipe)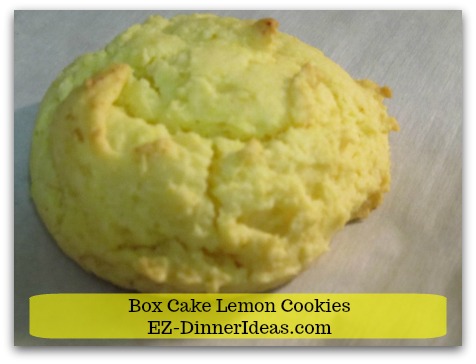 Box Cake Orange Chocolate Chip Cookies
That specialty chocolate with orange flavor was the inspiration of this recipe. (Get Recipe)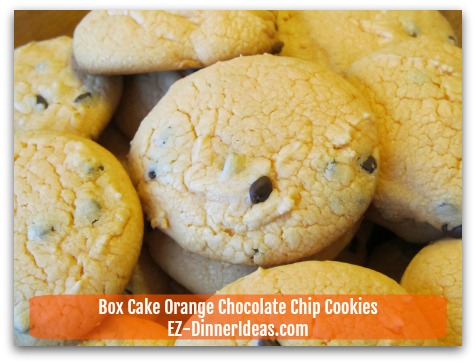 Carrot and Red Velvet Cake Sandwich Cookies
Do you like carrot cake or red velvet cake? Now, you can enjoy them with its cream cheese filling and eat with your hands. How awesome is that! (Get Recipe)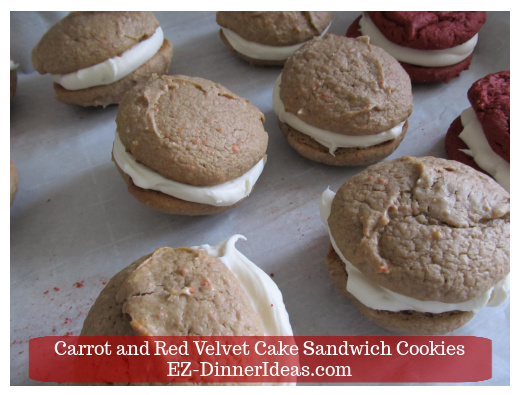 Cake Mix Cherry Chocolate Chip Cookies
Have you ever tried chocolate-covered cherries before? That was the idea of this cookie recipe. (Get Recipe)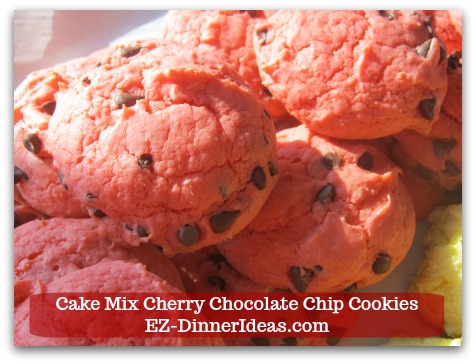 Cake Mix Chocolate Mocha Cookies
Some caffeine blended into these cookies, it will keep everybody awake. (Get Recipe)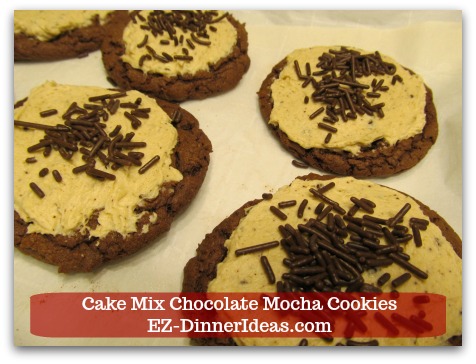 Lazy Cookie Bars
Less work than baking any kind of cookies, it is a great alternative if you are lack of time. (Get Recipe)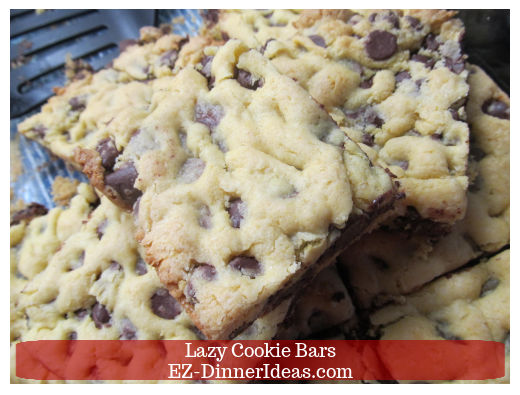 No-Bake Crustless Mini Lemon Cheesecake
It's finger food party. Of course, cheese cake is no exception. It needs to be bite size. (Get Recipe)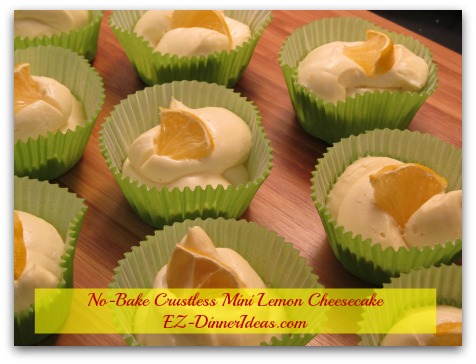 No-Bake Mini Caramel Cheesecake
Paired with salted crackers as the base, you will not be able to resist this cheesecake after the first bite. (Get Recipe)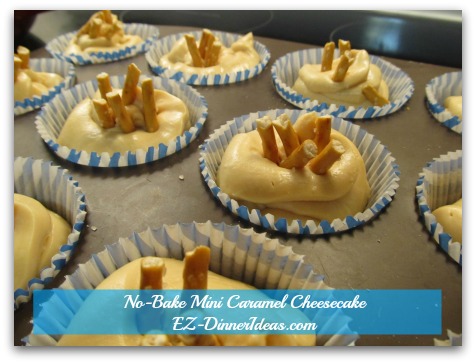 Orange Creamsicle Cookies
This is the favorite of all ages. Don't skip this dessert. (Get Recipe)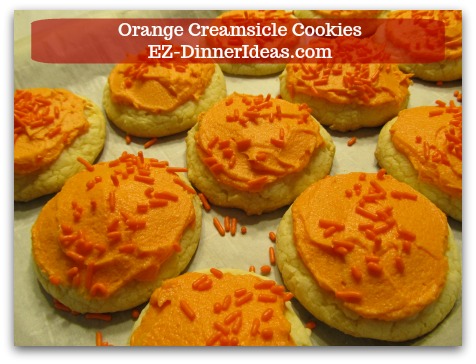 Pepperoni and Parmesan Chips
Unlike the typical potato chips, you can make this ahead of time and still crispy. (Get Recipe)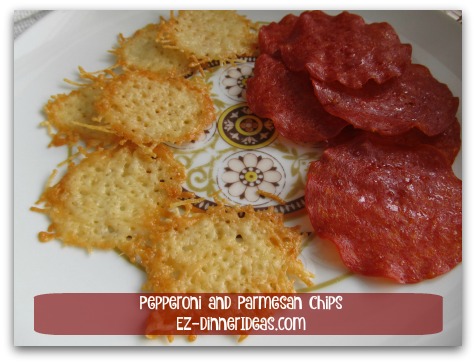 Easy Chocolate Fudge
What's great about this recipe? It's great for all occasions. Decorate it with some sprinkles to tie the theme together. Your guests will think that you are a genius. (Get Recipe)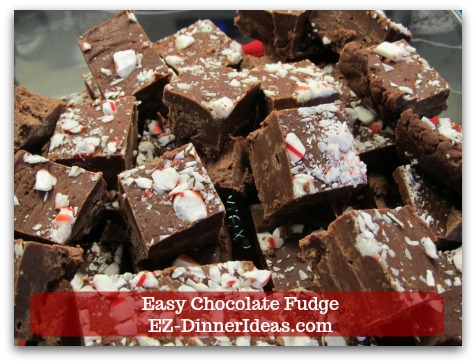 Chinese Pickles
If you love bread and butter pickles, you will love the Chinese version one. (Get Recipe)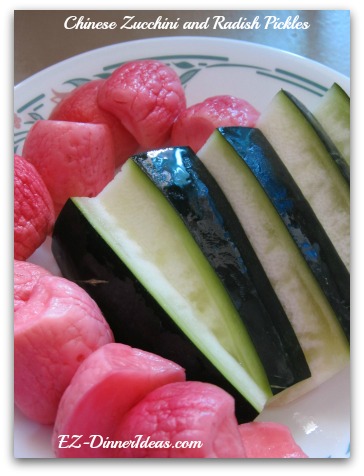 ---

Recipe Ingredients and Tools

---

Start Your New Year Resolution Early (aka Eating Healthy)
It was just after Christmas. Many of you, including myself, feel guilty of eating too much. If you want to get a head start to eat healthy or cut down the carbs, this section of finger food for party ideas is for you.

Bunless Open Face Cucumber Chicken Sandwich
It's like having a mini-sandwich, but skip the bun. (Get Recipe)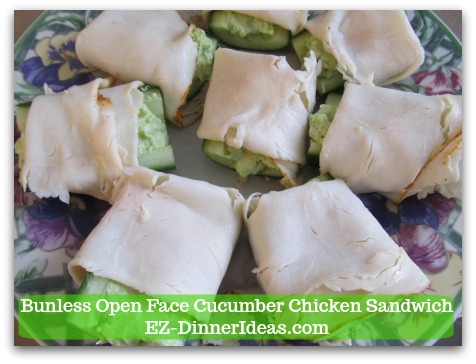 Low Carb Keto Chicken Salad Lettuce Boats
The chicken salad is so amazing that it feels like you are enjoying one of the best dishes in a fancy restaurant. (Get Recipe)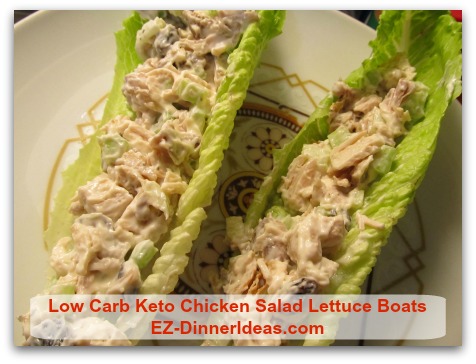 No-Bake 5-Minute Canned Chicken Dip Keto Style
There are so many things you can serve along with this chicken dip, cucumber, bell peppers and low-carb crackers. (Get Recipe)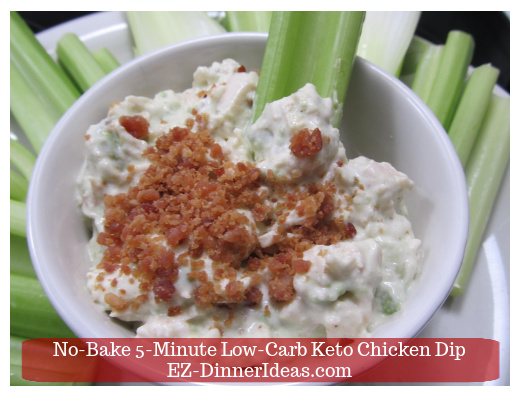 Keto Low-Carb Chocolate Mousse
For someone having a sweet tooth, this dessert is super easy to make and share. (Get Recipe)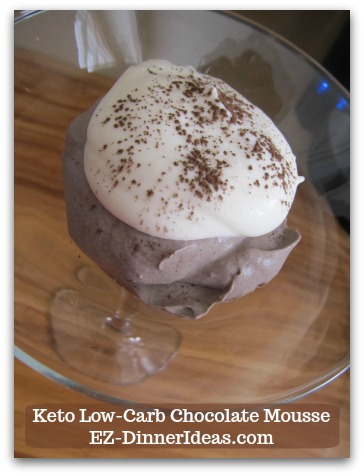 Pepperoni Tomato Cheese Bites
This finger food is beautiful, flavorful and healthy. It surely is a triple threat. (Get Recipe)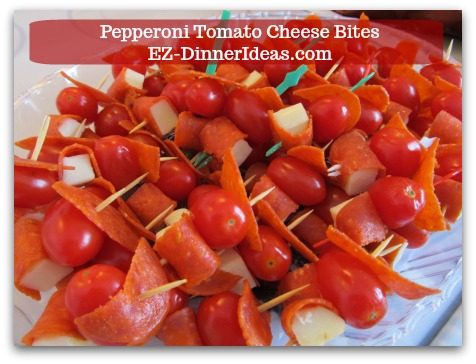 Low Carb Keto Tuna Salad Dip
This no-cook and no-bake dip is perfect if you only want to make it when the mood hits. (Get Recipe)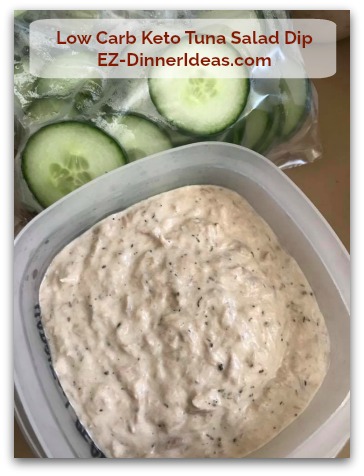 Keto Chicken Cordon Bleu Cabbage Wraps
It's like crunch wrap getting from the fast food chain. But you can make this a day or 2 ahead and still enjoy the crunch. (Get Recipe)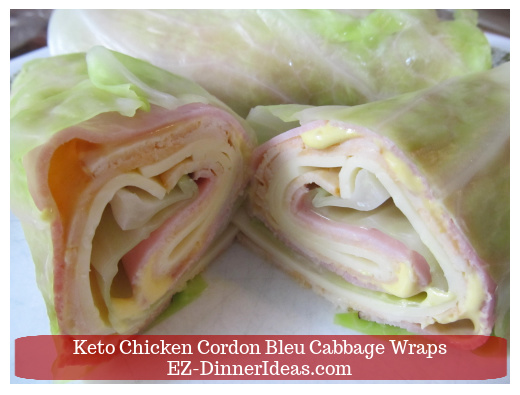 Ranch Chicken and Bacon Cheese Dip
This dip is too good to be in the low-carb food category. But it is true. Serve it with tons of vegetables and you will feel great after this party. (Get Recipe)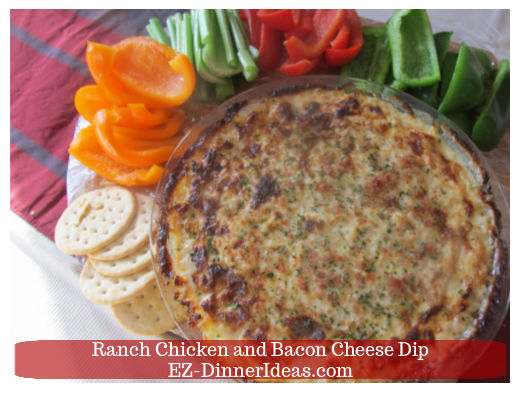 ---

Recipe Ingredients and Tools

---

Finger-Licking Gooood...
Finger food can be something warm and yummy. Plus, most of us in the North Hemisphere are "enduring" the winter cold weather. These finger food for party ideas will make your party more heartwarming and cozy.


Buffalo Chicken Drumsticks
If you are a big fan of Buffalo wings, you will enjoy this so much because there is more meat and more heat. (Get Recipe)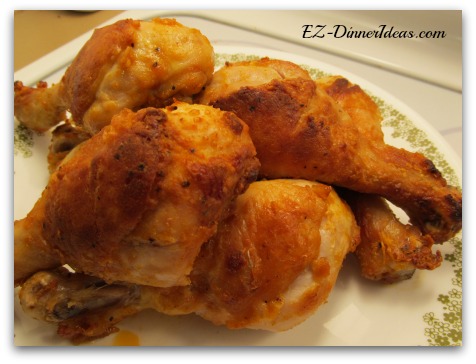 Better Than Buffalo Wild Wings Lemon Pepper Wings
No need to order from the chain restaurant, but make them at home. (Get Recipe)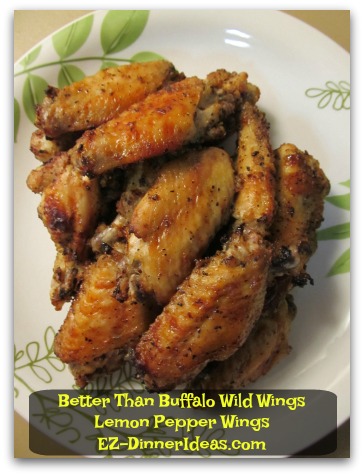 Baked Buffalo Ranch Chicken
A little twist from the regular Buffalo chicken. (Get Recipe)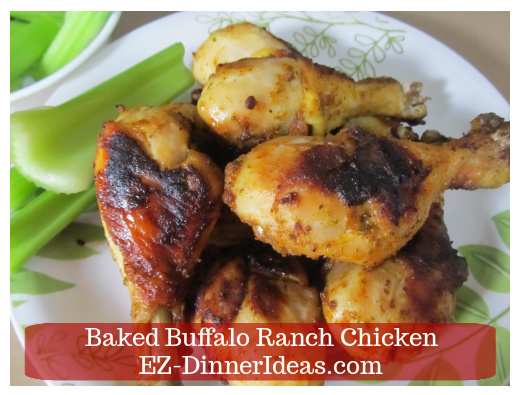 Crispy Baked Buffalo Wings
Skip the deep-fried wings and let the oven take care of business for you. (Get Recipe)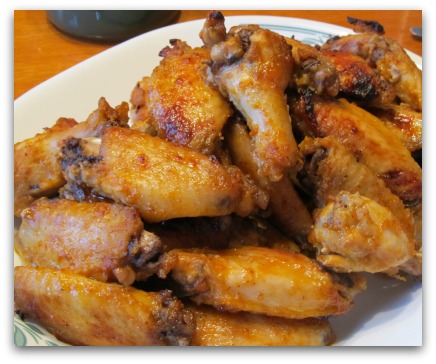 Everything-in-Your-Spice-Rack Chicken
If you just received a spice rack as Christmas gift, this is a perfect recipe to break that gift out. (Get Recipe)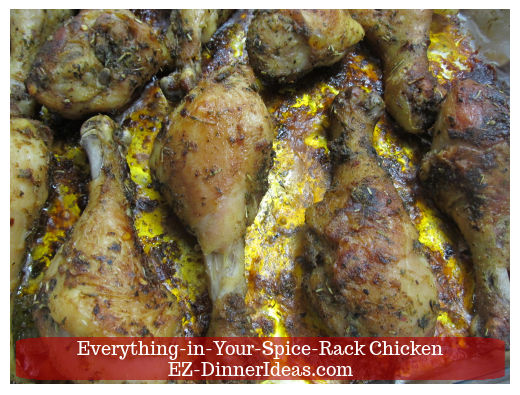 Baked Garlic Parmesan Chicken Drumsticks
One of the most searched and pinned chicken recipes. Everybody will rave about this delicious chicken recipe. (Get Recipe)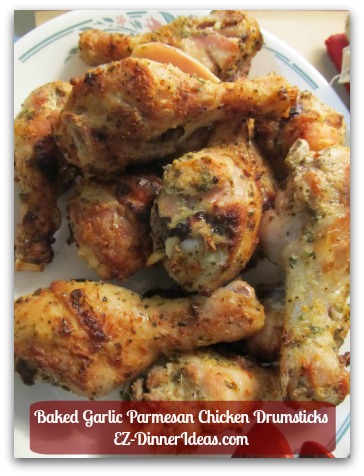 One-Pan Sichuan Chicken
It may not be Lunar New Year. But why not to add in some Asian flare to kick up the notch? (Get Recipe)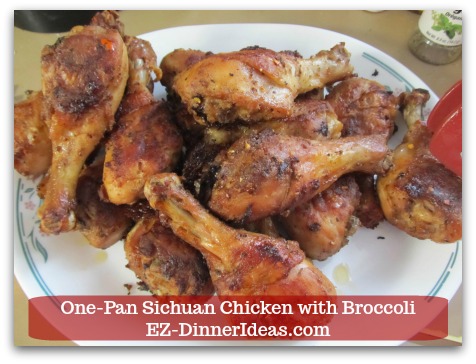 Oven Baked BBQ Wings
Instead of Buffalo wings or some other spicy flavor, what about something sweet and sticky? (Get Recipe)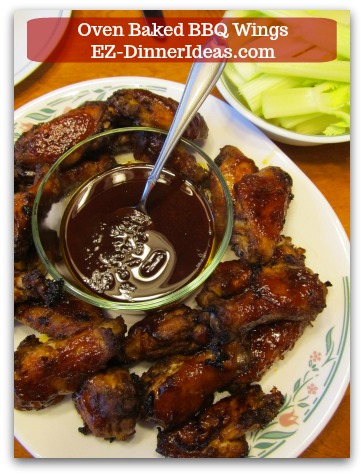 Oven Roasted Sticky Orange Sriracha Chicken
Something sweet and spicy mixed together is like having the best of both worlds. (Get Recipe)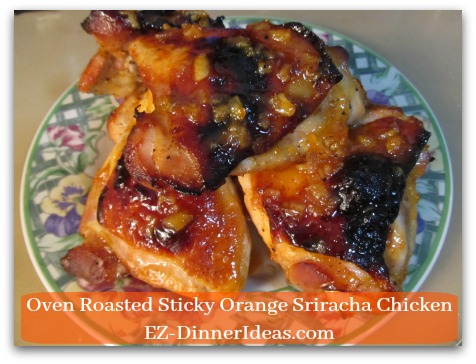 Easy Oven Baked Fall-Off-The-Bone Ribs
Don't let the name scare you. Making these ribs will take you about 15 minutes active time and the oven will take care of the rest. The end result is W.A.Y. better than any smokehouse or restaurant. (Get Recipe)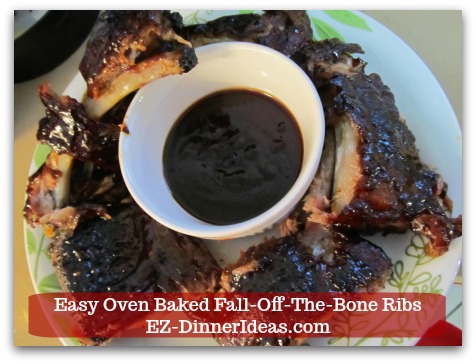 Chinese Hoisin Glazed Ribs
If you can make restaurant quality food with your oven, why not tried the Chinese ribs? May as well, right? (Get Recipe)

Pizza Hut Sweet Chili Wings
You are going to be pleasantly surprised how this copycat recipe turns out and will never think about ordering from the restaurant chain again. (Get Recipe)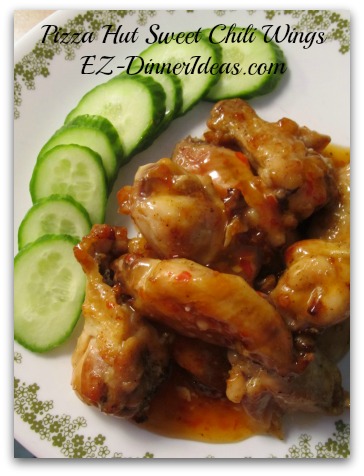 One-Pan Baked Garlic Parmesan Shrimp
Tired of shrimp cocktail, this finger-licking shrimp recipe will make you to go back for more. (Get Recipe)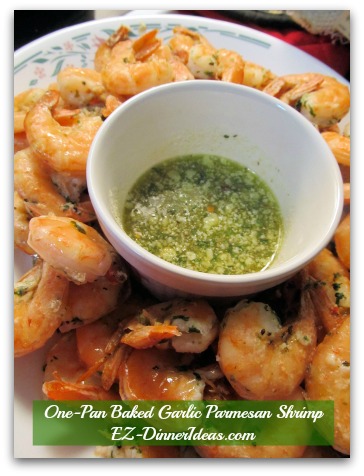 Party Shrimp Cocktail With 4 Dipping Sauces
Instead of regular shrimp cocktail, you are going to have 3 additional sauces served along. Get busy dipping. (Get Recipe)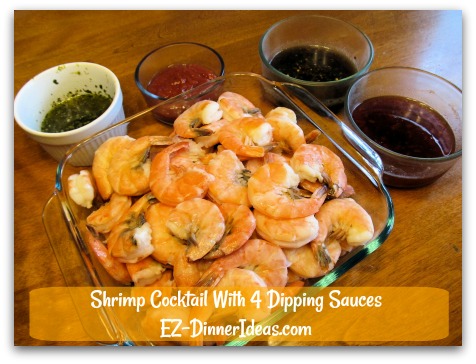 ---

Recipe Ingredients and Tools

---

Something Easy to Cleanup Later
If you have small children and/or plenty of guests, cleanup after your New Year party could be challenging. Totally understandable. So, stick to these finger food for party ideas and you can take a deep breath.

Garlic Cheese Monkey Bread
You may have tried sweet and sticky monkey bread. But once you taste this one, you are going to be hooked. (Get Recipe)

Pepperoni Pizza Rolls
Instead of a regular slice of pizza, you have everything wrapped inside a roll. Easy to make and easy to eat. (Get Recipe)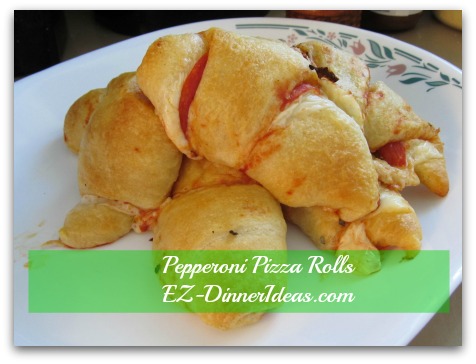 Coconut Croissants
The perfect touch of sweet coconut flakes will make you look at croissants from a whole new angle. (Get Recipe)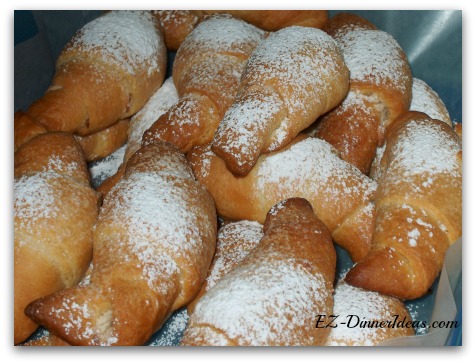 Easy Dump Cake
There are so many ways to make this dump cake. Best is to serve the warm cake with a scope of ice-cream. Get creative! (Get Recipe)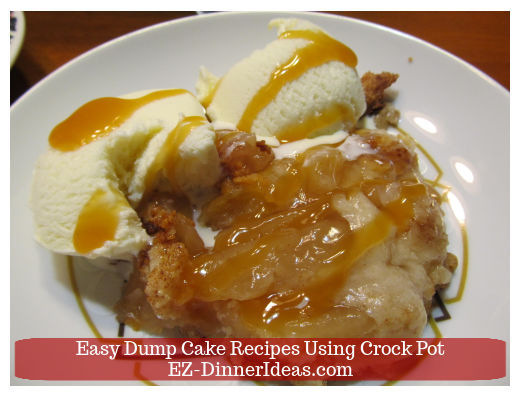 Easy Crispy Chicken Pizza
Endless pizzas to feed the army. That's the goal of this recipe. (Get Recipe)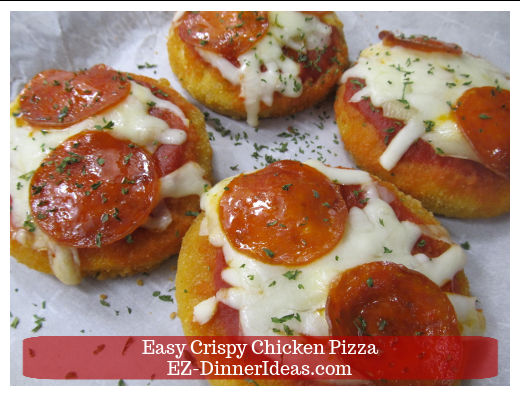 Slow Cooker Orange Sriracha Meatballs
Something spicy, sweet and sticky makes you to keep going back for more. (Get Recipe)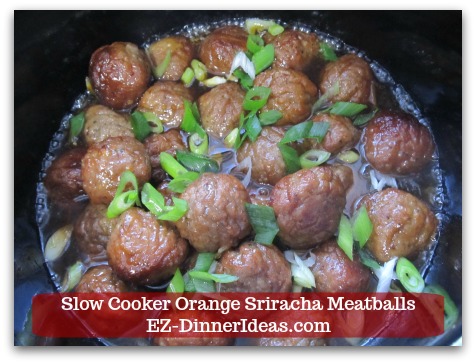 Slow Cooker Buffalo Meatballs
These buffalo meatballs come along with a creamy sauce which is very different from typical Buffalo sauce. It's super yummy, too. (Get Recipe)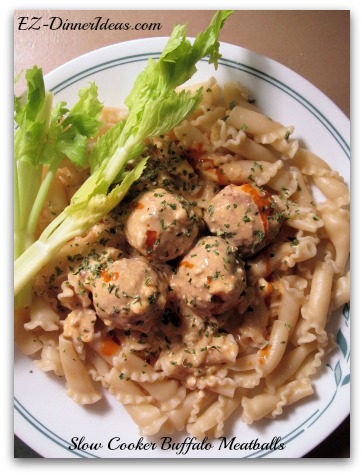 Meatballs with Spicy Marinara Sauce
Get tired of the traditional meatballs with marinara sauce? You will be surprised that one simple ingredient can make a huge difference. (Get Recipe)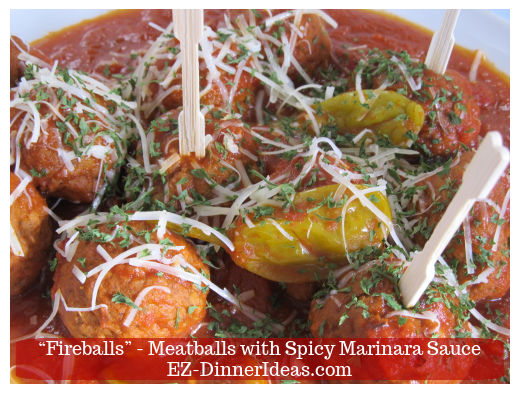 Fruity Kielbasa Kebabs
Everybody loves this beautiful finger food. Parents love it even more because their children eat more fruit and vegetables in one skewer. (Get Recipe)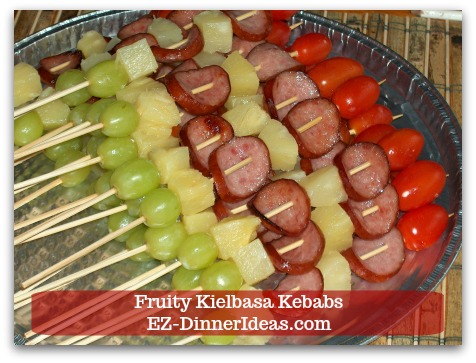 Pineapple Kielbasa
This finger food is always a big hit no matter where and when I serve it. Everybody loves that saltiness from the sausage and the sweet juicy pineapple. It's like flavor explosion in your mouth. (Get Recipe)

Copycat The Fresh Market Garlic Toasts
The mini toasts can be served on its own or with some dip. If you love crunchy food, this is THE one. (Get Recipe)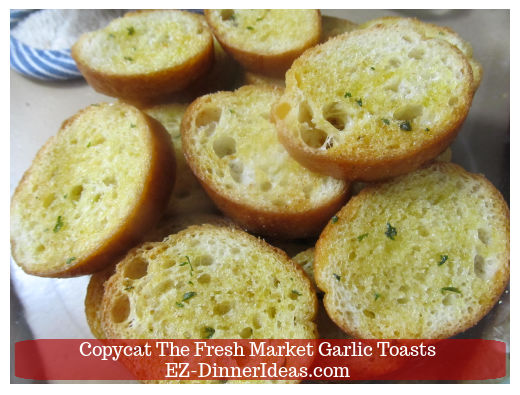 ---

You May Also Be Interested In:

---
Home > Dinner Party Ideas > Finger Food for Party Ideas | 45+ Recipes for New Year Eve's Party