8 Cauliflower Rice Recipes

Keeping Your Weight In Check
Cauliflower rice recipes make you realize eating "rice" is so healthy and easy.  It may be the best way to get more vegetables in your daily diet.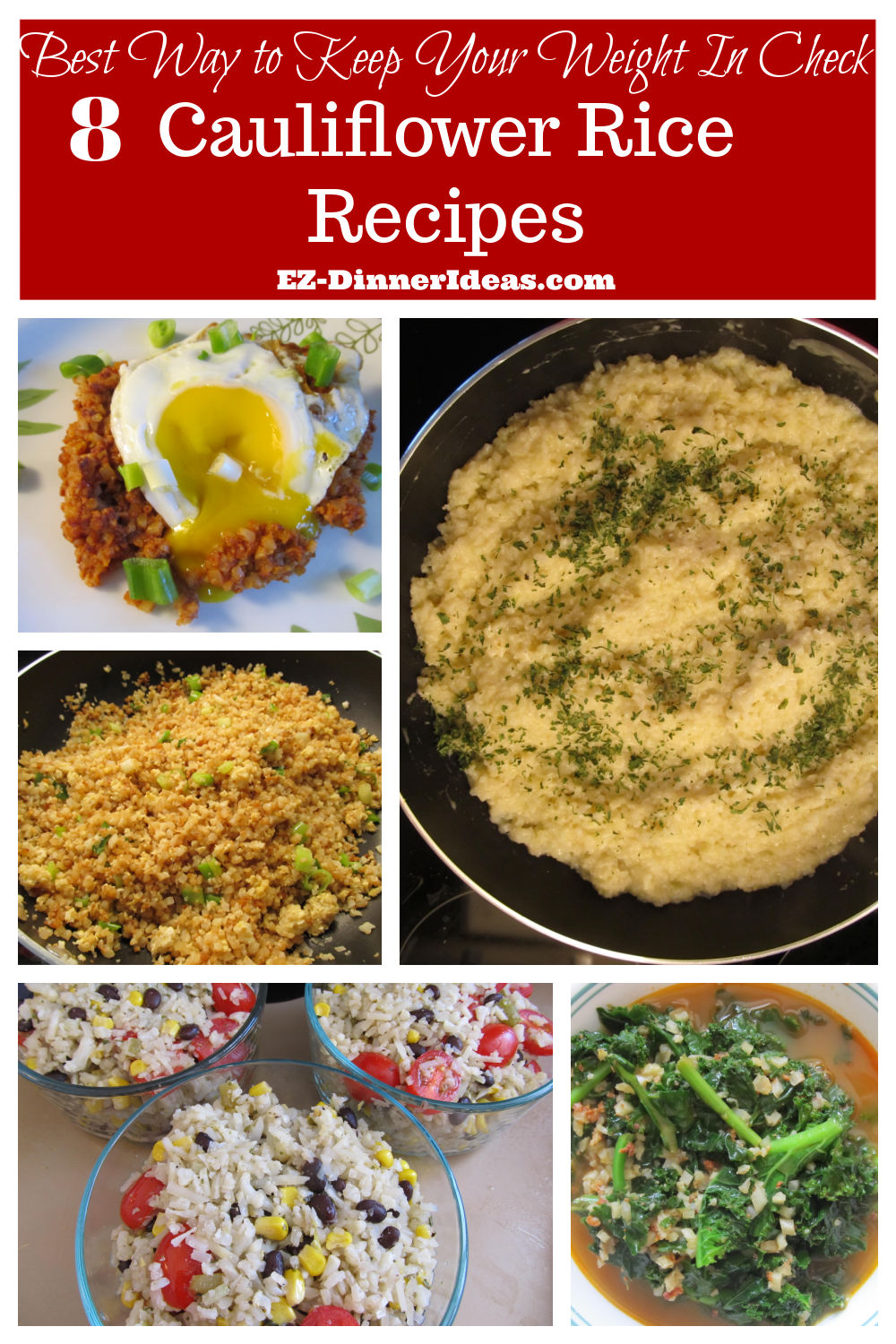 Whoever came up the idea of cauliflower rice was absolutely a genius.  Cauliflower was not my favorite vegetable choice until cauliflower rice happened.  You would be surprised that I always have at least 2-3 pounds of frozen cauliflower rice in my freezer all the time nowadays.  As much as I love rice and pasta, eating carbs always makes me sleepy and I dosed off easily.  So, cauliflower rice is my absolute choice to replace any one of them.  

If you worry about its texture and taste, believe me, these cauliflower rice recipes will erase any of your doubt when you take the first bite.
---

Recipe Ingredients and Tools

---
8 Cauliflower Rice Recipes Roll Call


One Pot Chinese Salt And Pepper Shrimp Cauliflower Rice

Skip the carbs, keep the authentic flavor of the Chinese dish. (Get Recipe)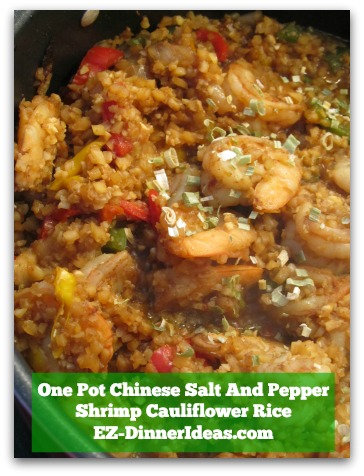 Keto Mac and Cheese Cauliflower Rice
Mac and cheese fans must try this. You will be amazed. (Get Recipe)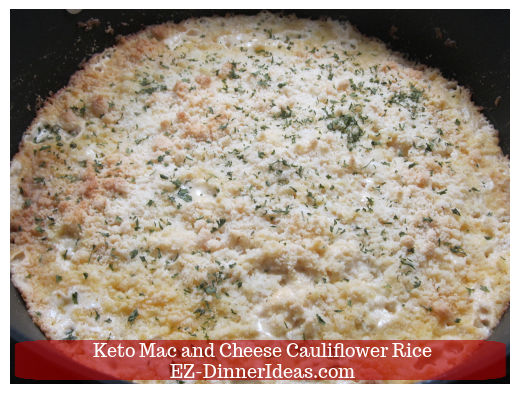 One-Pot Sausage Gravy Cauliflower Rice

Inspired by the biscuit with sausage and gravy recipe, this dish uses vegetable to substitute the biscuit part. (Get Recipe)

Chorizo Cauliflower Rice

One of the most pinned recipes.  If you love spicy food, this will knock your socks off. (Get Recipe)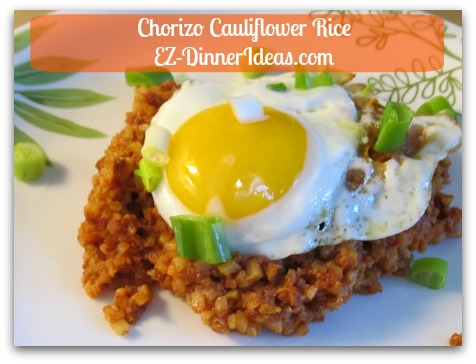 Parmesan Cauliflower Risotto

Unlike the traditional risotto dish, this dish takes less than 30 minutes to complete and it tastes exactly just like the real one. (Get Recipe)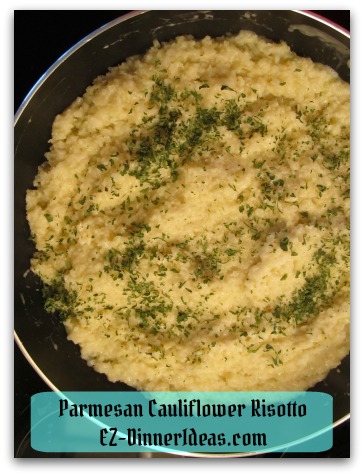 Traditional Cauliflower Fried Rice

If you put a dish of traditional Chinese fried rice next to this one, I bet you will have a hard time to tell them apart.  Even the taste test could fool you, too. (Get Recipe)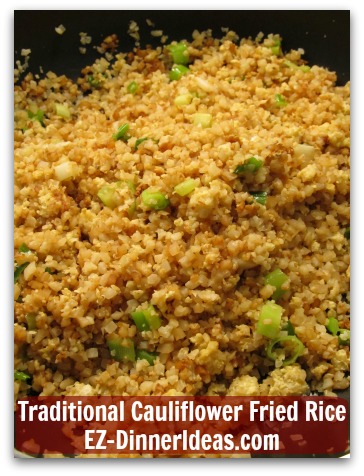 Southwestern Cauliflower Rice

People always say, "You eat with your eyes."  This meal is exactly that. (Get Recipe)

10-Minute Chorizo Kale Cauliflower Rice Soup Bowl

Comfort food can happen with a snap.  This soup is flavorful and packed with vegetables. (Get Recipe)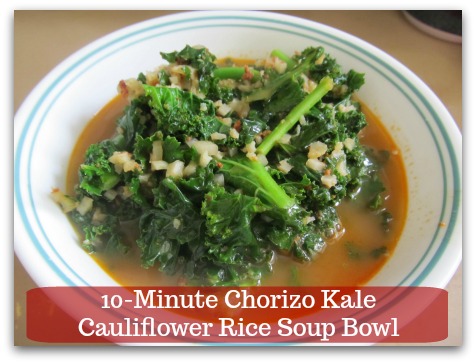 15-Minute Creamy French Onion Bacon Cauliflower Rice

Do you know chip dip can make your dinner easy? (Get Recipe)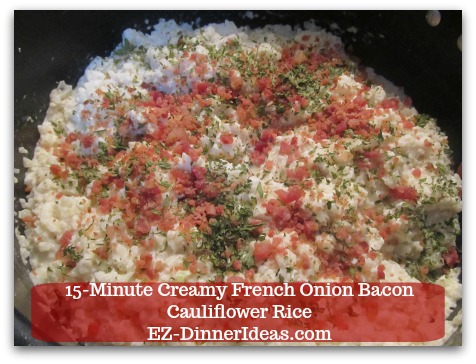 ---

You May Also Be Interested In:

---
Home > Frozen Vegetable Recipes > Cauliflower Rice Recipes | Best Way to Keep Your Weight In Check